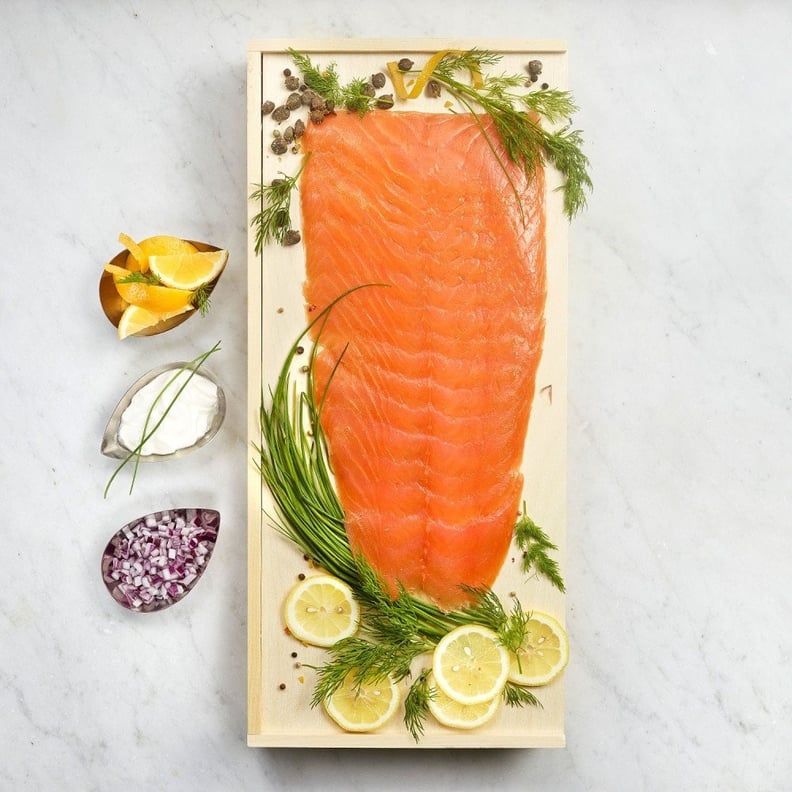 As POPSUGAR editors, we independently select and write about stuff we love and think you'll like too. If you buy a product we have recommended, we may receive affiliate commission, which in turn supports our work.
A candle just won't cut it this year. With juice cleanses, Paelo diets, the kale craze, and a myriad of other mindful eating trends on the rise, everyone is looking to cook, bake, and drink lighter this season. Help them out by gifting one of these unique (and totally guiltless) presents like a tea collection, fresh fruit basket, or gluten-free baking set.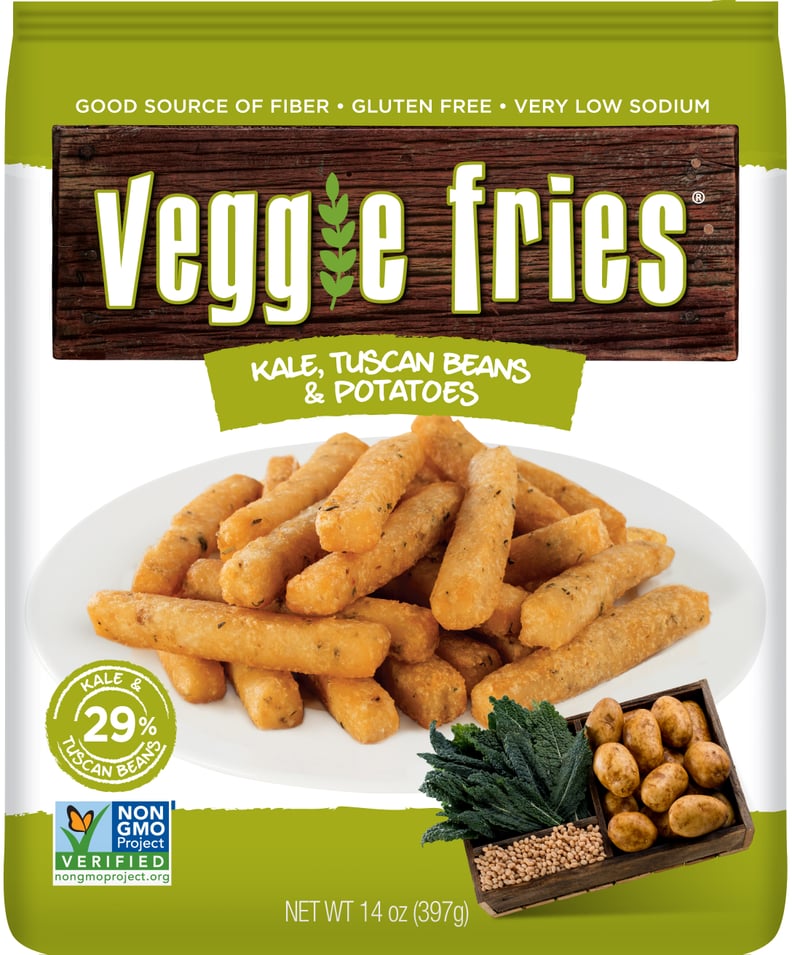 Veggie Fries
Even if you're a die-hard fry fanatic, you're not going to miss the starchy carbs once you try this vegified version. Not only are they just as crispy and fluffy as the traditional stuff, but they're also non-GMO, gluten-free, and void of the top eight allergens. They're the best snack ever, basically. Choose between carrot, broccoli, kale and tuscan herb, and chickpea and red pepper and pass them around to all your friends who've ever said the line "fries before guys."
Veggie Fries ($5)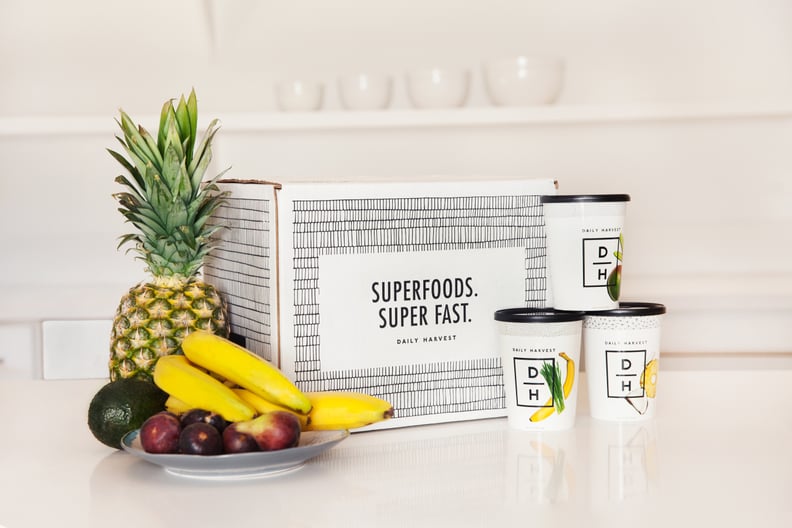 Daily Harvest Subscription Service
Full meal subscription services are great and all, but smoothies and soups delivered to your door? Total game changer. Daily Harvest allows you to buy both per week (or month) and they only use the freshest, most natural ingredients. Try soup favorites like miso + mushroom and carrot + coconut, or smoothies like pineapple + matcha and blueberry + hemp and so many more.
Daily Harvest Subscription Service ($48 for 6 smoothies or soups a week or $90 for 12 smoothies or soups a week)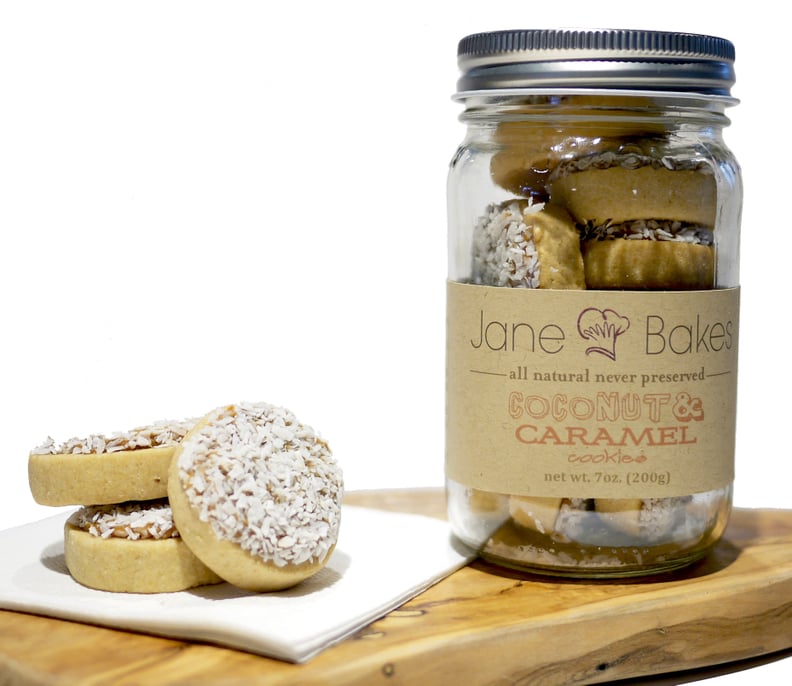 Jane Bakes Coconut & Caramel Cookie Jar
Jane Bakes cookies are low in sugar, high in fiber, 100 percent whole grain, and contain ingredients like organic cage-free eggs and hormone-free butter. Oh, and they come in supercute mason jars, so wrapping = done. Coconut and caramel is where it's at, but they also come in lemon poppy, hazelnut and dark chocolate, raisin oatmeal, vanilla bean, double chocolate, and whiskey and rye chocolate chip. Never feel bad about reaching for a second again.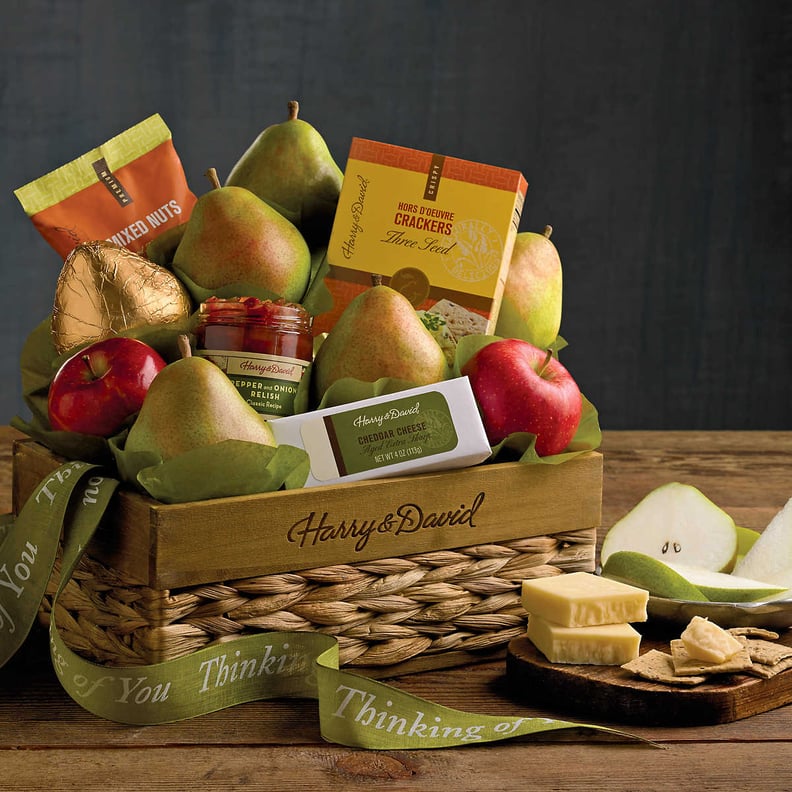 Harry & David Deluxe Organic Fruit Gift Basket
You can never go wrong with a classic fruit basket. This deluxe version from Harry & David is chock-full of pears, seasonal red and green apples, oranges, grapefruit, dried banana chips, cranberries, an assortment of bars, and organic black tea. So you'll be all set with healthy essentials until Spring, pretty much.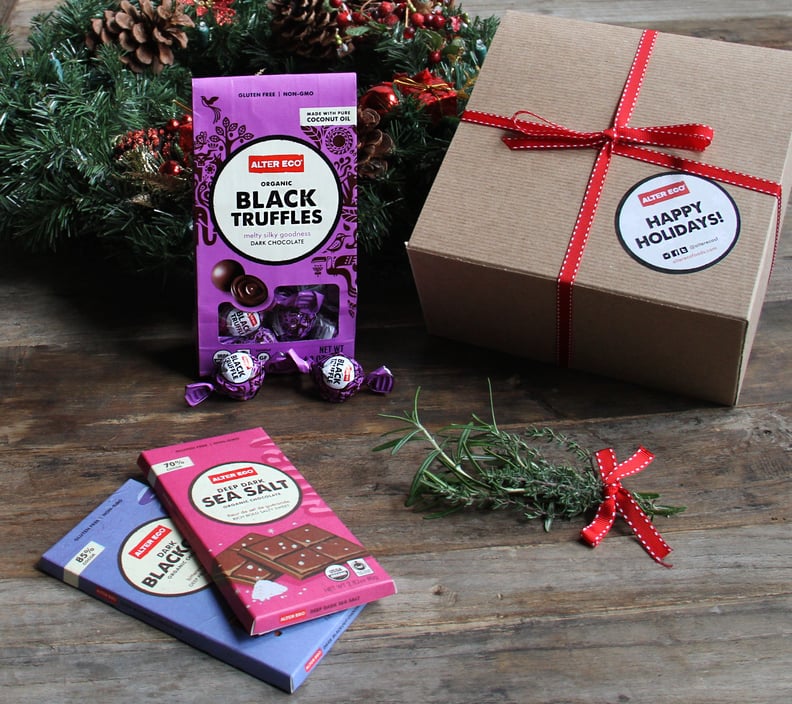 Alter Eco Holiday Gift Set For Deep Dark Chocolate Lovers
Dark chocolate lovers prepare yourselves because Alter Eco's gift set is filled with tasty little treats that will satisfy your sweet tooth without any guilt. Their deep dark sea salt bar, dark blackout bar, and black truffles are all crafted from cacao beans that hand-harvested in the Peruvian Amazon and Ecuadorian coast and they're gluten-free and USDA certified organic. Even the packaging is recycled, so you can get super pumped about this superfood.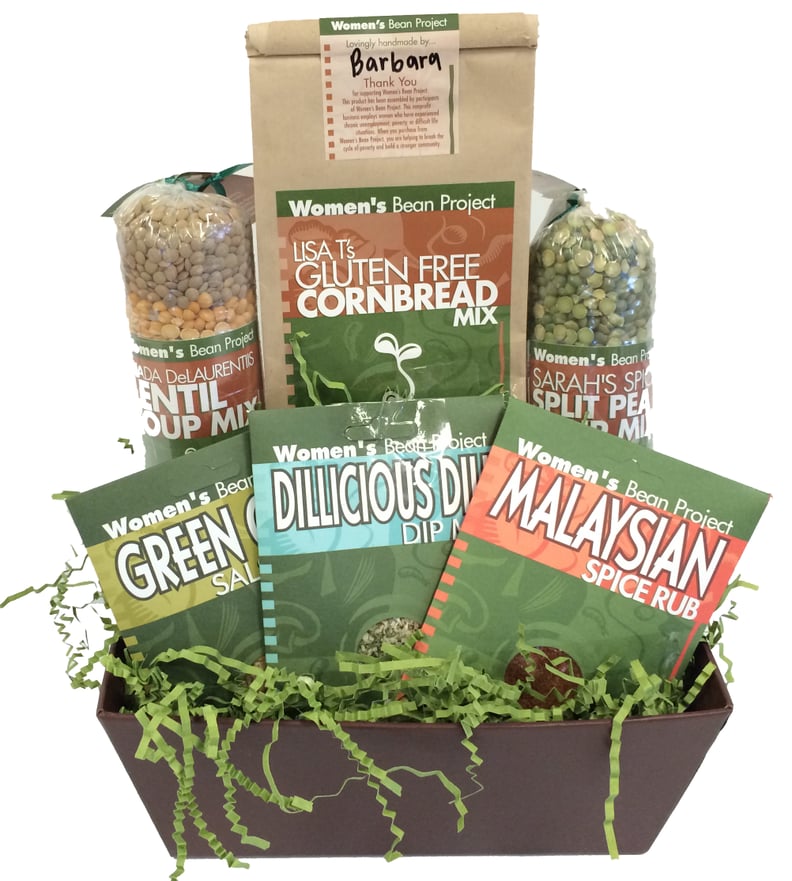 Women's Bean Project Gluten-Free Gift Basket
Healthy gifts that give back? Count us in. The "Bean Project" helps impoverished women with backgrounds ranging from organized crime to addiction learn about gourmet food production so they can get back on their feet faster. And their newest gift basket is full of delicious items like: Lisa T's GF cornbread mix, Giada DiLaurentiis's lentil soup mix, Sarah's spicy split pea soup mix, green chili salsa mix, dillicious dill dip mix, and Malaysian spice rub. #Yum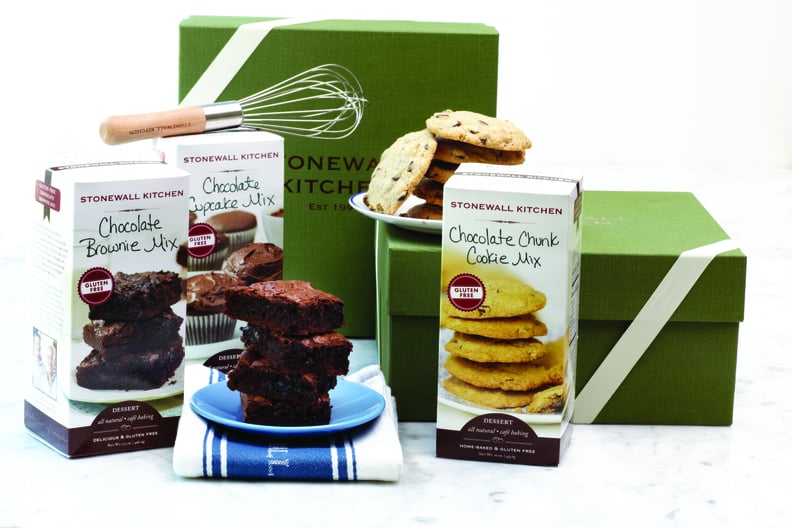 Stonewall Kitchen Gluten-Free Signature Baking Gift
Have your (gluten-free) cake and eat it too with Stonewall Kitchen's baking gift set! For $40 you'll get their GF chocolate chunk cookie mix, chocolate brownie mix, chocolate cupcake mix, a stainless steel balloon whisk, and a signature tea towel. Not a bad deal at all.
Kusmi Wellness Teas Gift Set
Kusmi makes the *prettiest* teas and with options like Detox (maté, green tea, and lemongrass), Boost (maté, green tea, and spices), BB Detox (green tea, maté, and grapefruit), Sweet Love (spices, guarana, and liquorice), and Be Cool (verbena, liquorice, and mint), you will feel amazing after your first sip.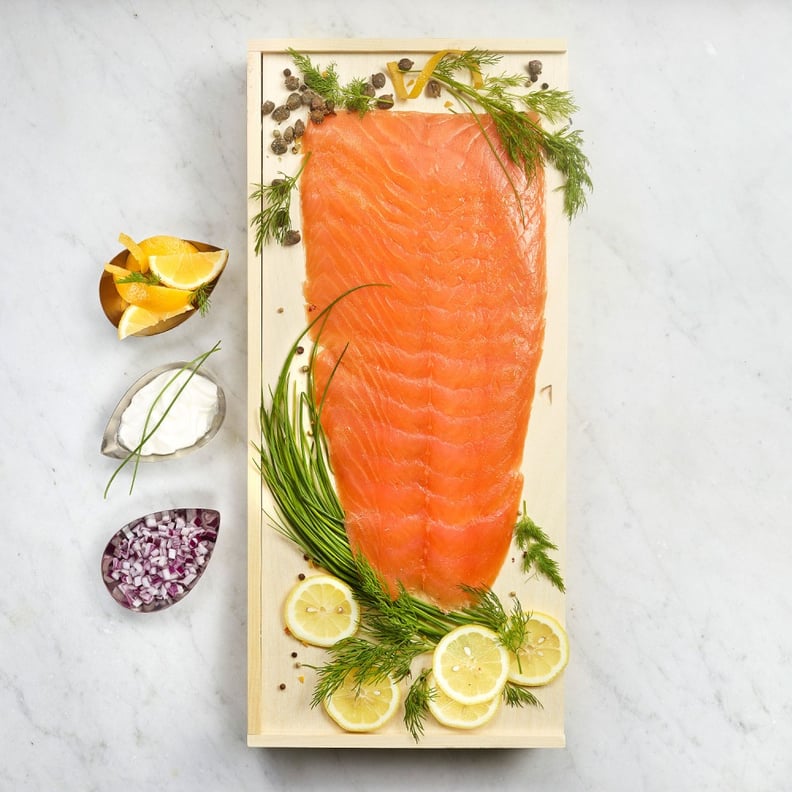 Daniel Boulud Smoked Salmon in Wooden Box
When you're looking for the perfect fancy-meets-nutritious gift for your bougie friend, look no further than Daniel Boulud's smoked salmon in a box. This Dean & Deluca exclusive makes an ideal hostess gift since you can throw out fascinating tidbits like "The salmon was smoked on fruitwood in New York's Hudson Valley" and "The recipe was inspired by Boulud's travels all over the world."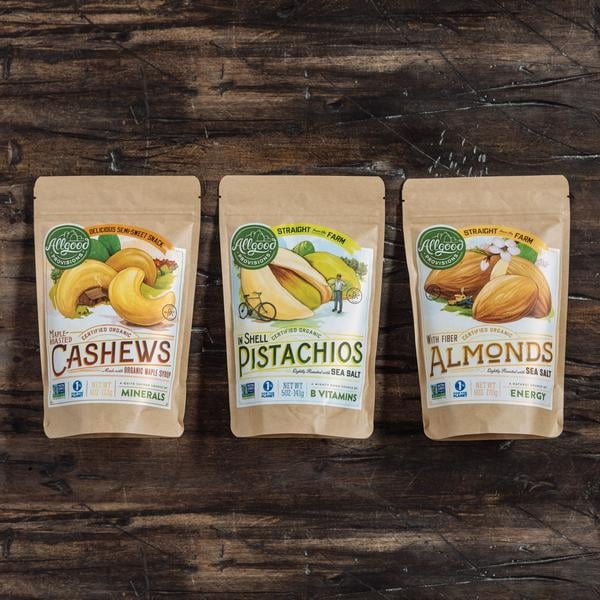 Allgood Organic Nut Pack
Swap candy bars and other sugary stocking stuffers for totable nut packs instead. California pistachios, organic almonds, and maple-roasted cashews will fill you up without the bloat and regret.
Allgood Organic Nut Pack ($19)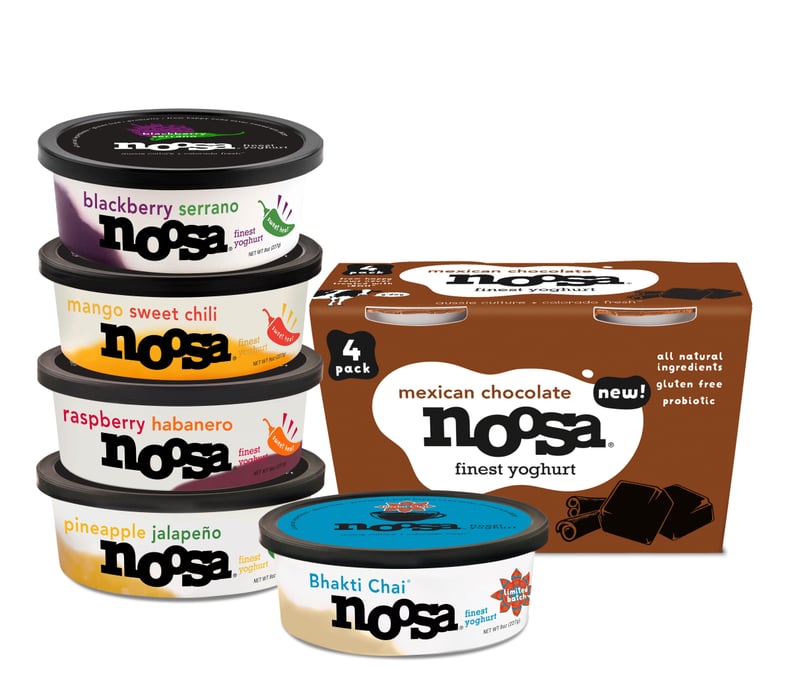 Noosa Yoghurt
Yogurt-lovers are going to be especially happy to unwrap a velvety present made from all-natural whole milk and fresh fruit purees. Noosa Yoghurt is created in small batches on a family farm in Bellvue, CO, and it's getting quite the cult following these days, judging by their Yelp reviews. Flavors like Bhakti chai, Mexican chocolate, pumpkin, and vanilla promise to make any morning, afternoon, or evening snack time instantly better.
Noosa Yoghurt ($5 for a 4oz. 4-pack)
Pressed Juicery Holiday Survival Pack
Know a Spin, juice, repeat person? Then, this is the gift for them. Pressed Juicery's six most popular flavors include: Greens 1, 2, and 3, plus Roots 3, Citrus 2, and Apple Lemon Ginger Cayenne, and you'll get two of each. Keep calm and just juice.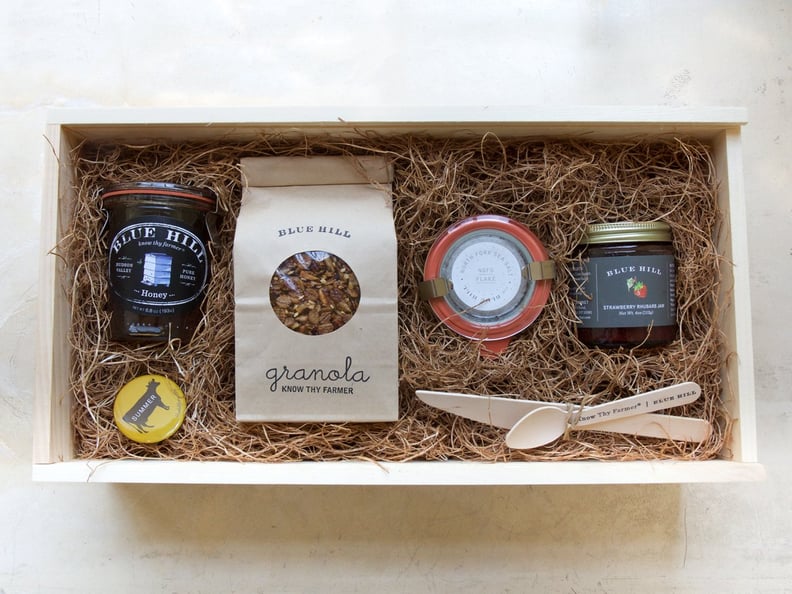 Blue Hill Pantry Collection
A delicious and locally sourced Blue Hill Pantry Collection includes a jar of Blue Hill Select Seasonal Jam, a Hudson Valley Honey, a Seasonal Sea Salt, and a bag of house-made Granola from the Blue Hill at Stone Barns Pastry Kitchen. You'll get all the most valuable daughter (or DIL) points with this one.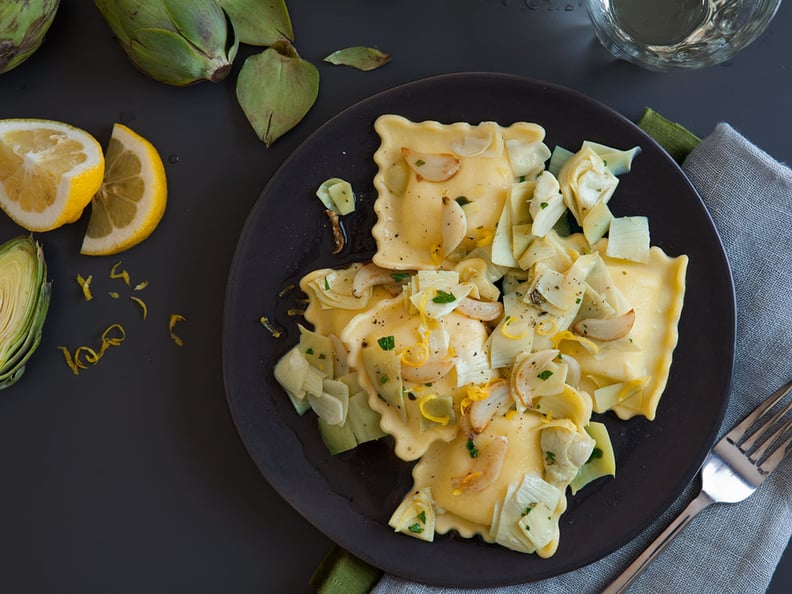 Three Bridges Gluten-Free Triple Cheese Ravioli
You don't have to sacrifice flavor when you swap whole wheat for GF. Made with corn and rice blend pasta, Three Bridges' triple cheese ravioli still has that al dente bite, pairs well with an artichoke sauce or sautéed vegetables, and makes a great gift for anyone who loves to throw pasta parties on the regular.