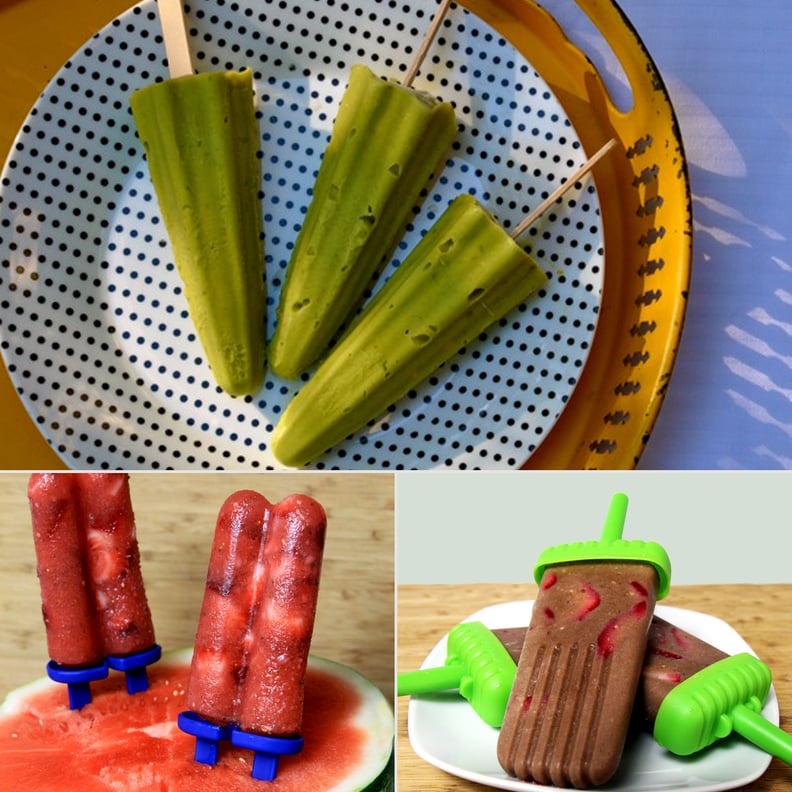 Whether you're trying to get in shape for bikini season or you just prefer lighter fare for snacks and dessert, these healthy popsicle recipes will leave you refreshed and ready for warmer weather.
Sources: Lauren Hendrickson and Jenny Sugar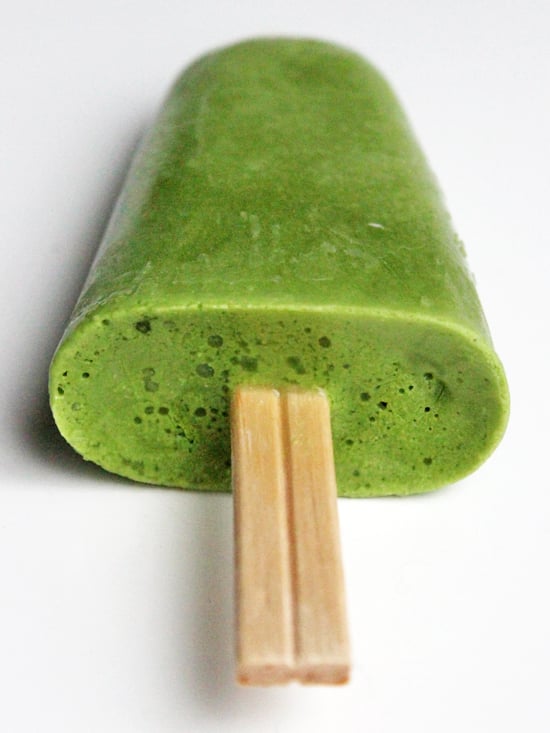 Green Tea Popsicle
Green tea, greek yogurt, and avocado join forces to make the perfect healthy snack for the Summer. Matcha powder is rich with antioxidants and fiber, and the caffeine gives you just the extra kick you need without the extra calories. Photo: Lizzie Fuhr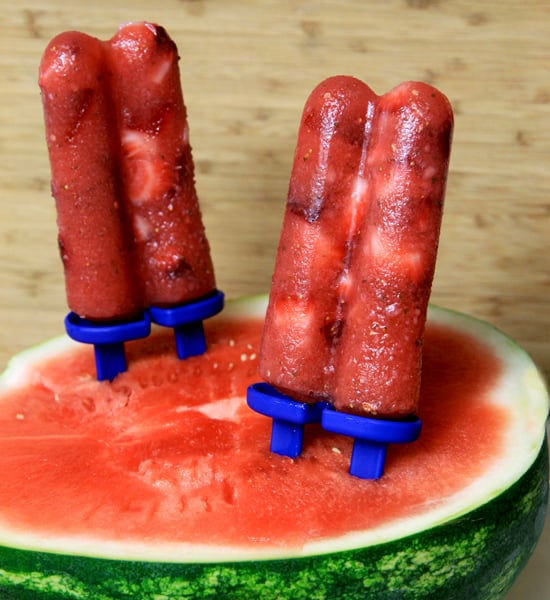 Watermelon Strawberry Mint Popsicle
Craving something cold and refreshing? Look no further than these watermelon strawberry popsicles. With just a hint of mint, these light treats are easy to make and low in calories. Added bonus: they only call for three ingredients! Photo: Jenny Sugar
Fresh Fruit Popsicle
Fresh fruit adds texture and flavor to these popsicles, and they are easy to create in your own kitchen. This video shows you the tricks of the popsicle-making trade, from layering colors and flavors to getting the sticks to stand up straight.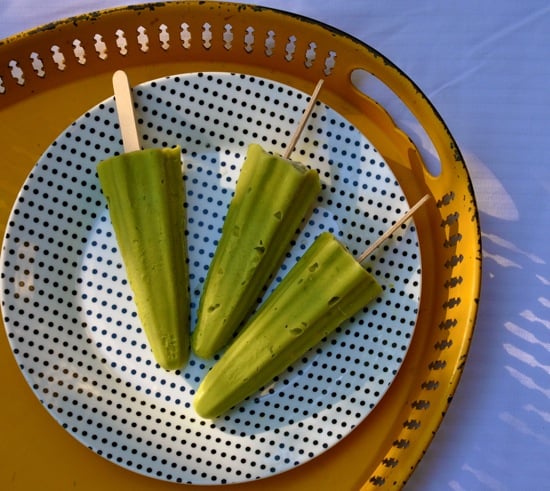 Avocado Coconut Popsicle
Avocados are usually classified as savory, but who knew they were so good at being sweet? These avocado coconut popsicles are smooth, creamy, and decadent. For a healthier take, swap the cream for almond milk and go easy on the sugar. Photo: Lauren Hendrickson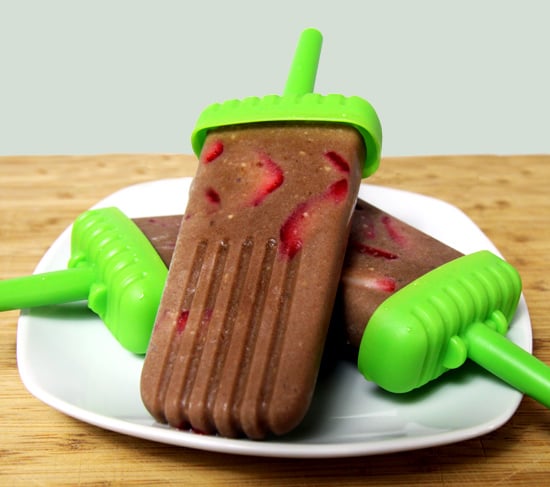 Vegan Strawberry Fudgsicle
A dairy-free spin on one of our favorite frozen treats, vegan fudgsicles offer a decadent chocolaty complement to bananas and fresh strawberries. No need to feel guilty after finishing off one of these, either — they are only 80 calories each! Photo: Jenny Sugar
Strawberry-Basil Limeade Popsicle
Combine fresh fruit with herbs to create a sophisticated (and healthy!) popsicle. This strawberry-basil limeade popsicle is pleasing to the palate and loaded with fiber, vitamin C, and antioxidants.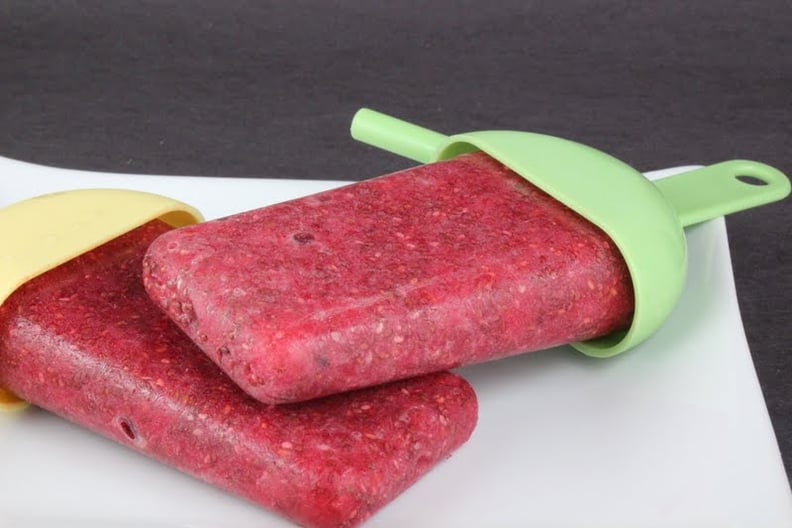 Raspberry and Pineapple Chia Popsicle
Lemon and Lavender Popsicle
Veronica Bosgraaf, founder of Pure Bar, shared this easy-to-make recipe for refreshing lemon-lavender popsicles. Made using only five ingredients, the not-too-sweet icy treats are perfect for Summer get-togethers and backyard BBQs.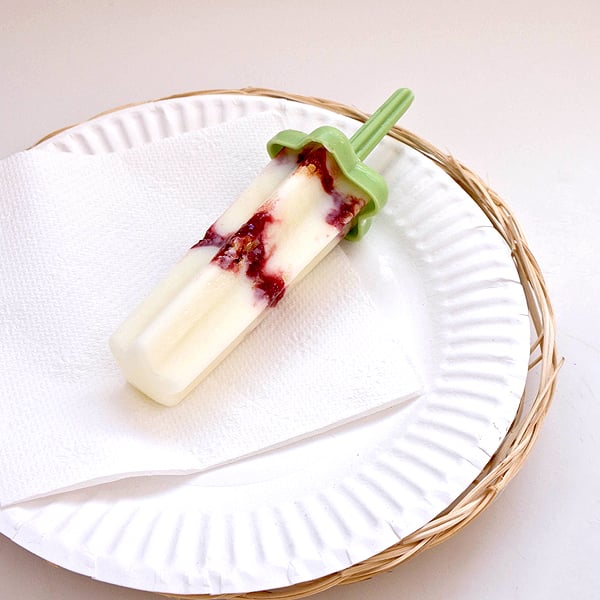 Yogurt Jam Pop
This quick and easy yogurt jam pop recipe packs in protein and probtiotics with plain or vanilla yogurt, and sweetens the deal with strawberry jam. Feeling experimental? Substitute in your favorite fruit flavor! Photo: Sarah Lipoff