Why Over-the-Counter Hearing Aids Are a Big Deal
Hearing Aids Will Soon Be Sold Over the Counter — Here's Why That's a Huge Deal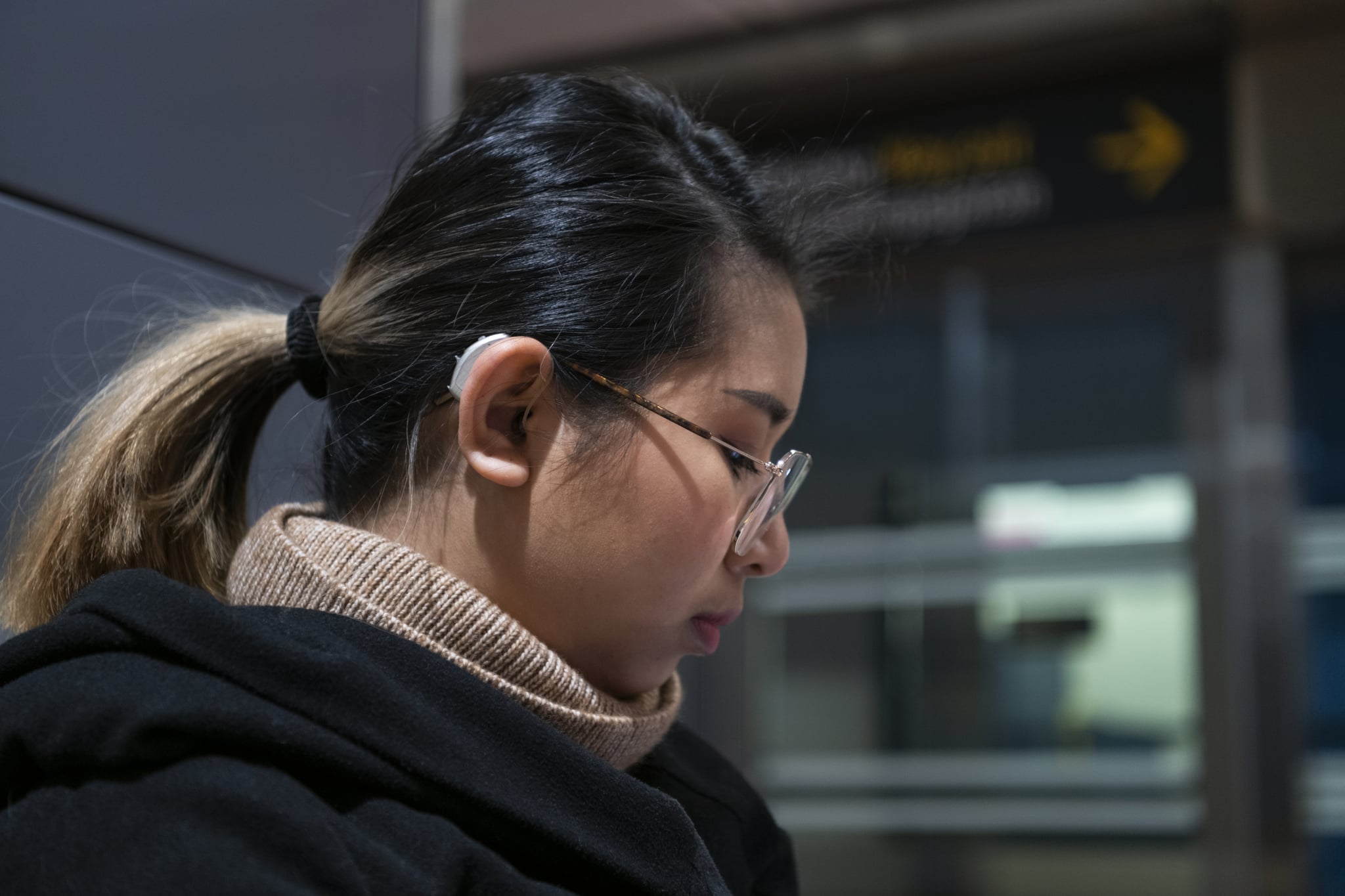 This week, the Food and Drug Administration finalized a historic move to make hearing aids more accessible and affordable for those who need them. The FDA's new rule goes into effect Oct. 17 and makes hearing aids available for over-the-counter purchase, with no prescription required.
"The rule is expected to lower the cost of hearing aids, furthering the Biden-Harris Administration's goal of expanding access to high-quality health care and lowering health care costs for the American public," the FDA said in an official press release. "It is designed to assure the safety and effectiveness of OTC hearing aids, while fostering innovation and competition in the hearing aid technology marketplace."
Under this new rule, over-the-counter hearing aids will be available to those with self-perceived mild to moderate hearing impairments — there's no requirement to receive a medical exam or prescription in order to purchase a hearing aid online or from stores.
This move has been a long time coming. In 2017, Congress passed bipartisan legislation to ensure the FDA made OTC hearing aids available, but it was not fully implemented until this year.
"Reducing health care costs in America has been a priority of mine since Day One and this rule is expected to help us achieve quality, affordable health care access for millions of Americans in need," said Health and Human Services Secretary Xavier Becerra. "Today's action by the FDA represents a significant milestone in making hearing aids more cost-effective and accessible."
The move will greatly benefit the 28.8 million adults in the United States who could benefit from hearing aids, though the OTC devices will only be available for people 18 years or older with mild to moderate hearing problems. Children, teens, and anyone with a severe hearing impairment will still need prescription hearing aid devices. The American Speech-Language-Hearing Association measures levels of hearing loss by the decibels at which someone can hear — though it's admittedly difficult to know where you fall on that spectrum without an audiologist or doctor's evaluation. You may have mild to moderate hearing loss if: speech or sounds seem muffled; you have trouble hearing in a group setting or noisy area, on the phone, or when you can't see who's talking; you need to ask others to speak more slowly, loudly, clearly, or to repeat themselves; or you turn up the volume higher than other people prefer when watching TV or listening to music, according to the National Institute on Deafness and Other Communication Disorders.
Additionally, the new FDA rule mandates several safety and quality assurances for OTC hearing aids, including "lowering the maximum sound output to reduce the risk to hearing from over-amplification of sound, revising the insertion depth limit in the ear canal, [and] requiring that all OTC hearing aids have a user-adjustable volume control."
Making hearing aids available over-the-counter will also help to decrease the cost of hearing care — which is exceedingly high in the US. According to Consumer Affairs, the average price for hearing aids range from $1,000 to $4,000 per ear, and premium aids can cost upwards of $6,000 per device. On top of that, people must also pay for regular exams and professional hearing aid fittings. And none of this is covered by Medicare. It's estimated that OTC hearing aids will come in at about $600 per pair.
Hot take

OTC hearing aids without proper fitting and care instructions will not be as useful as people think. People need access to full spectrum, quality audiological care, not just the tech. It's like getting a complex LEGO set with no instructions.

— (hiatus) Jules Good (@JulesGood1009) August 16, 2022
Some experts have criticized the move as more of a quick fix than a comprehensive solution for the nation's issues with hearing care. For example, Jules Good, a disability activist and accessibility consultant, said on Twitter: "OTC hearing aids without proper fitting and care instructions will not be as useful as people think. People need access to full spectrum, quality audiological care, not just the tech. It's like getting a complex LEGO set with no instructions." They continued their thoughts in a second tweet: "People are going to spend hundreds of dollars on hearing aids that they might not even need. 'Perceived mild to moderate hearing loss' can come from something as simple as wax buildup. An audiologist could catch that, but the average person might not."
In a piece for Wired, medicine and technology historian Jaipreet Virdi, author of "Hearing Happiness: Deafness Cures in History", wrote that OTC availability may have unintended consequences for deaf people, as the marketing of the OTC hearing aids may continue to stigmatize deaf communities. Specifically, Virdi cites concerns that OTC aids aren't individualized or custom-fit, meaning customers "may experience frustration with their hearing devices, if not further deterioration of hearing loss — an issue that OTC hearing aids will likely exacerbate, as they will have preset or limited settings." Virdi calls on manufacturers to collaborate with "deaf users and designers to improve features that benefit the variety of customers . . . for all degrees of hearing loss."
Image Source: Getty / Johner Images