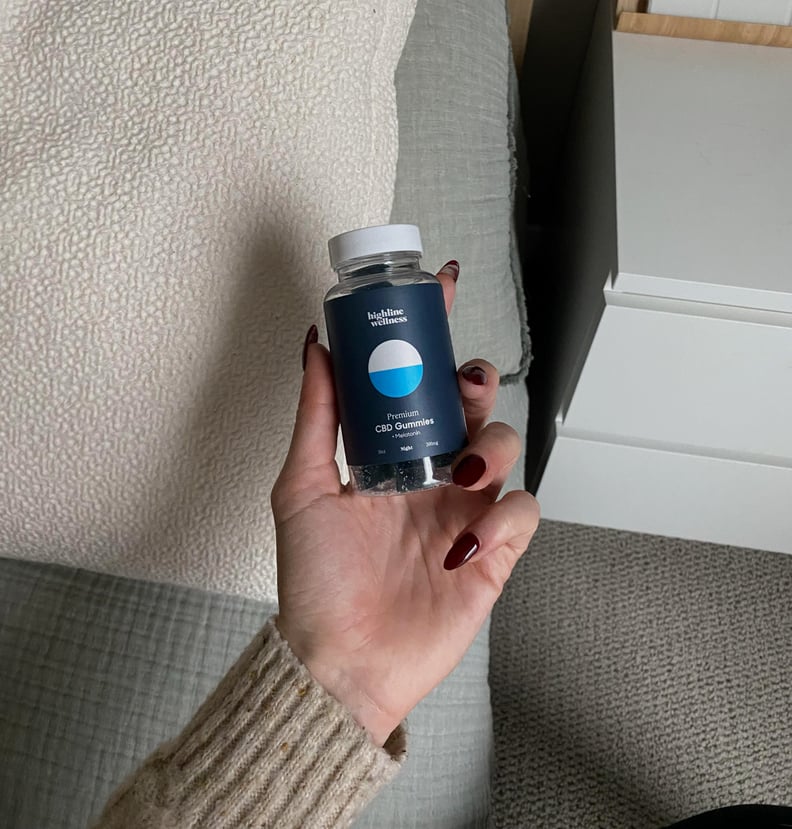 POPSUGAR Photography | Marisa Petrarca
POPSUGAR Photography | Marisa Petrarca
As POPSUGAR editors, we independently select and write about stuff we love and think you'll like too. If you buy a product we have recommended, we may receive affiliate commission, which in turn supports our work.
Gummy supplements are a little controversial. As reported by a former POPSUGAR contributor, they often contain added sugars and oftentimes don't contain as many nutrients as they claim on the label. I'm fully aware of this, yet I'll be honest: I love gummies. I know it would probably be more effective and nutritious to ingest my daily supplements in pill form, but the truth is that as an apparent child at heart, the candy-like texture and flavor are what get me to take them. The same goes for Highline Wellness CBD Nighttime Gummies For Sleep ($29), which I've been a mega fan of since 2020 (the brand's been around since 2019, FYI). Ahead, I break down everything you need to know about them to determine whether you need to incorporate them into your nighttime routine, too.

What I Like About These Gummies
Admittedly, my fiancé and I nicknamed these gummies "bed candy" because they're just that: a treat. They are, hands-down, the best-tasting sleep supplement gummies I've ever tried (and for the record, I've tried them all). They taste like fruity blue raspberry candy, and unlike a lot of other gummies I've tried, the texture is perfect — not hard or sticky. They're super soft, pillowy, and easy to chew.
Another thing I like love about these gummies is that they not only make me sleepy, but make me feel relaxed, too. As someone who stares at a computer screen all day, I sometimes find that I still feel wired when bedtime rolls around. I don't take these gummies every night, but I do take them when I slip into bed feeling wide awake. After taking one containing 10 mg of hemp-derived cannabidiol (CBD), they make me feel noticeably tired within a half-hour. When I wake up in the morning, I feel well-rested, not groggy.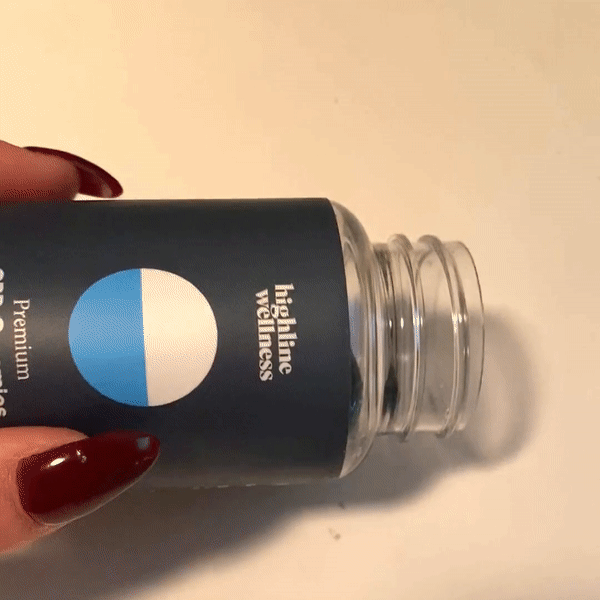 What's Worth Noting About These Gummies
Don't let the brand name fool you: These gummies contain zero THC (the psychoactive ingredient that makes you feel "high.") Nonetheless, hundreds of shoppers attest that they've helped them sleep. "I absolutely love these gummies," writes a reviewer. "I take one right before bed and it gently lulls me to sleep, and I never feel groggy in the morning." Another said: "I have had chronic insomnia for over 20 years. Or, perhaps, I should say 'had.' Since using these nighttime gummies, suggested by my daughter, I am getting consistently better sleep." (A word: Consult with your doctor if you're having sleep issues to determine the best course of action; melatonin might not be the answer).

Who Are These Gummies Best For?
These CBD gummies are best for those looking for a one-off solution to getting sleepy or catching some zen at the end of the day. The brand says they also may help tame intense snoring, or help you relax during plane travel.

Additional Details
These gummies are available in a 10mg option and a 20mg option.
If you're curious about all of the brand's supplements, consider scooping up the Gummies Sampler ($60, originally $87) if you want to try them all.
Where Are These Gummies Available?
Highline Wellness is a direct-to-consumer brand, meaning, they're solely available for purchase on the Highline Wellness website.
Rating:
★★★★★

Any cannabis products referenced above are not intended to diagnose, treat, cure, or prevent any disease. The writer is not a medical doctor, and their experience is based on personal use, the results of which may not be typical or intended. The legality of cannabis products varies by state, and readers are encouraged to check their local laws before purchasing and using cannabis products. Nothing in this article should be construed as advice regarding the legal status of cannabis products. Any views expressed in this article by a third-party sponsor are those of such sponsor, and do not necessarily represent the views of POPSUGAR.