How Compression Sleeves Could Ease Your Workout Knee Pain
Compression Sleeves Could Be the First Step to Easing Joint Pain — Here's Why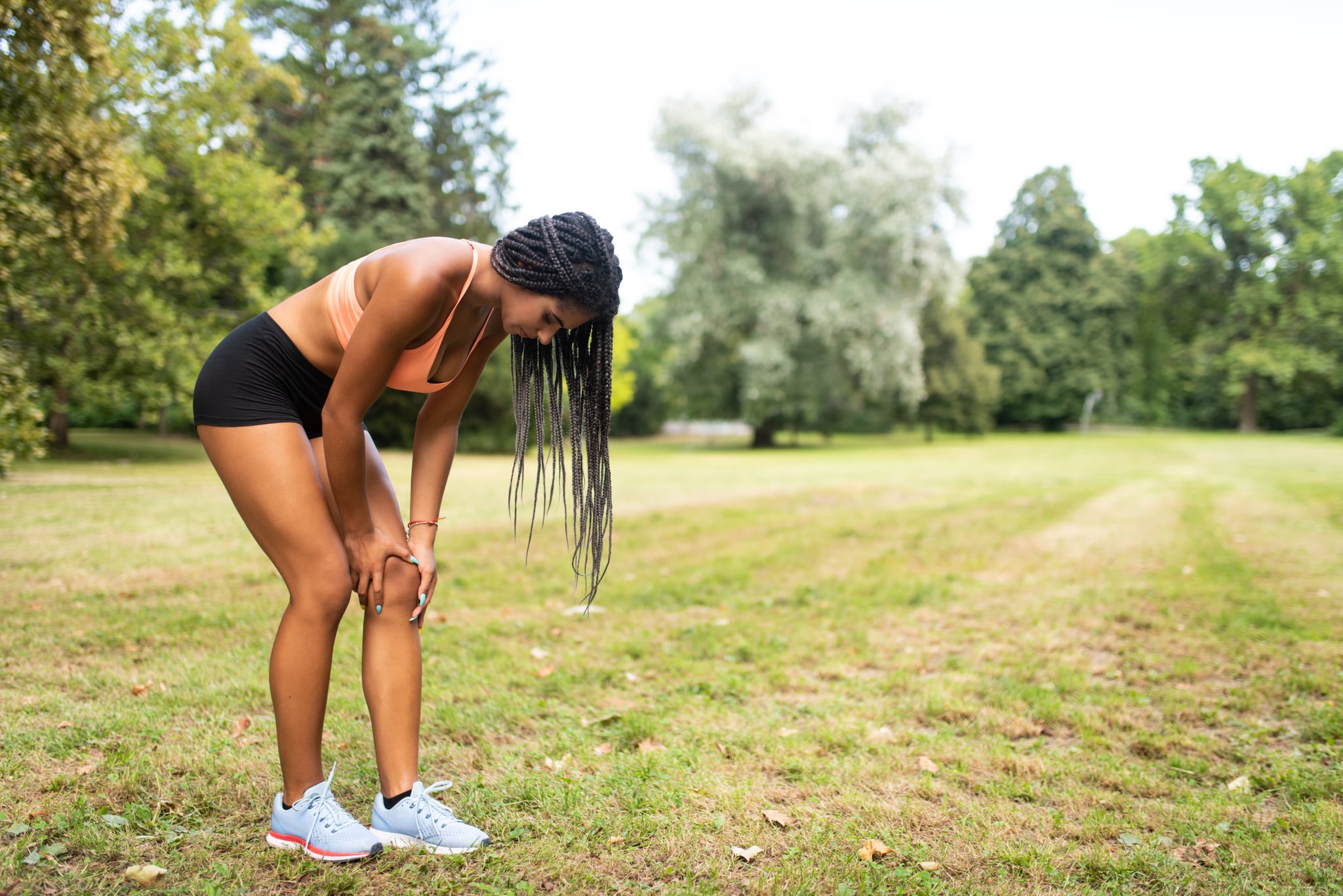 Pharmacies (and Amazon, too!) make it easy to purchase a compression sleeve or brace the minute pesky knee (or other joint pain!) starts to flair up. But just because businesses have aisles dedicated to these products doesn't mean you should buy one blindly.
While you don't need a prescription to buy a compression sleeve — Brittney Everhart, PT, DPT, OCS, a clinical manager at CORA Physical Therapy — notes that you should always talk to your doctor or physical therapist before wearing one because braces and supportive devices are designed to fill a gap where our body is not maximally performing.
Think of compression sleeves as a crutch — they should only be worn during periods of prolonged weight-bearing activity, high-impact activity, if an individual feels pain or instability, or amid activities requiring loaded movements, she adds.
If you're professionally advised to wear a compression sleeve, make sure to ask what size is best for you. Everhart says that a sleeve will only reduce impact through an area, provide support to a joint, and create warmth to reduce stiffness if it fits properly.
"The size, fit, and comfort [of a compression sleeve] is more important than the type. You want to experience a compressive feel, but you do not want it to be too tight or constricting," she says.
Finding a product that fits right, feels good, and is physician-approved doesn't mean your research ends at the (virtual!) checkout.
According to Everhart, wearing a brace when not needed can cause our body and muscles to rely on extra assistance. So, it's important to strengthen your body with pain-free movements outside the compression sleeve.
Try to think of your compression sleeve as a means to reduce pain during certain activities, until your muscles and joints can be conditioned to overcome that discomfort without support.
Click here for more health and wellness stories, tips, and news.