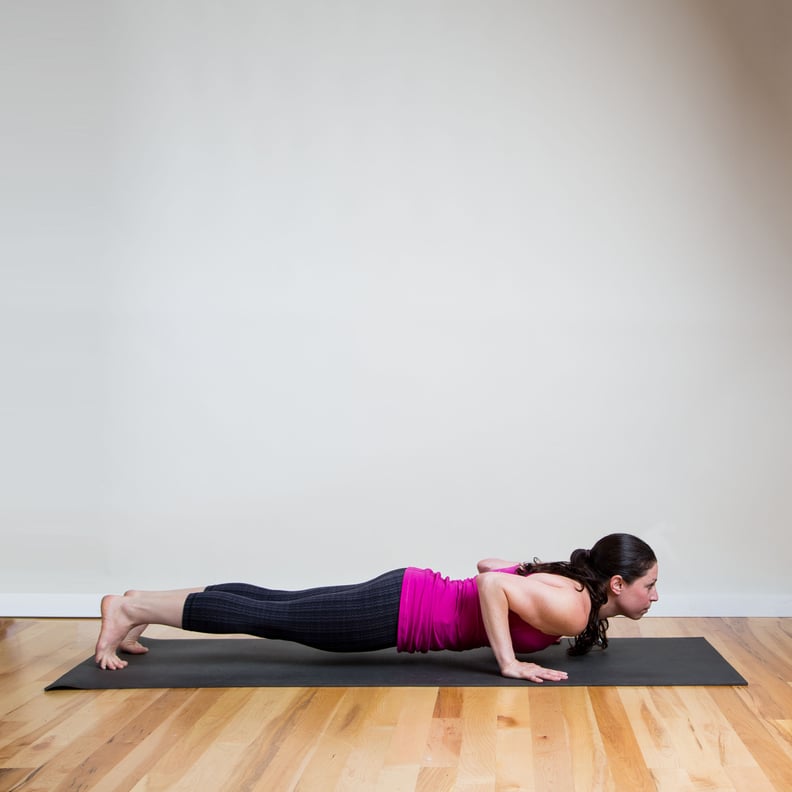 POPSUGAR Photography | Louisa Larson
POPSUGAR Photography | Louisa Larson
You've probably done a Vinyasa the same exact way in every yoga class. You know the drill — come into Plank Position (top of a push-up), bend the elbows while lowering down to Chaturanga, sweep forward into Up Dog, and then press back to Down Dog. Well, no more! Once you try this Vinyasa variation that targets triceps and builds upper-body strength, you'll never be able to do a regular Vinyasa again.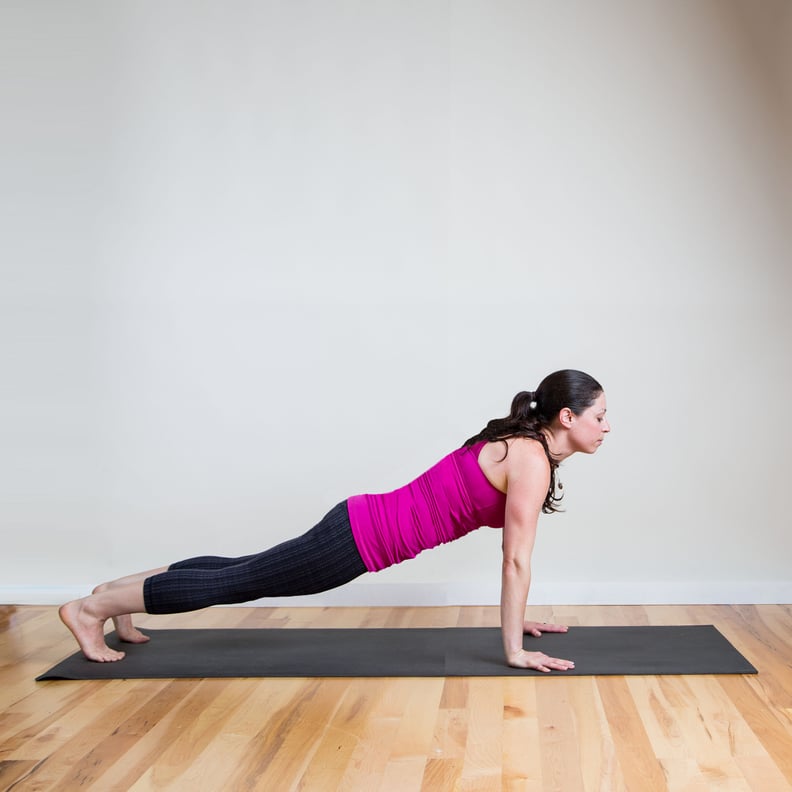 Plank
Begin in Plank Position with the arms and body straight, shoulders over the wrists. Keep the belly engaged.
Chaturanga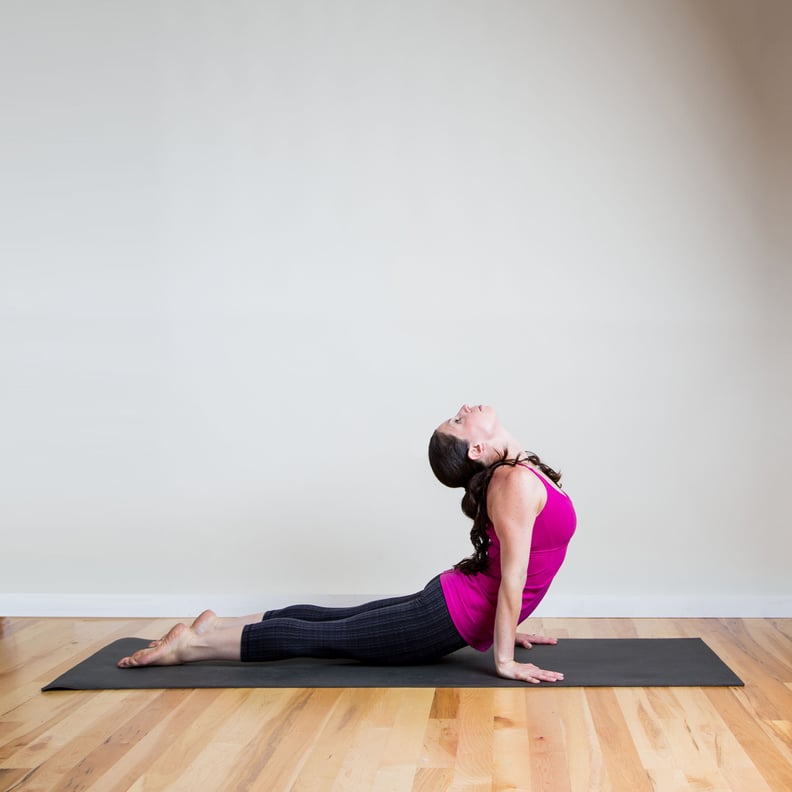 Up Dog
Inhale to roll forward onto the tops of the feet, sweep the chest forward, and arch the spine, coming into Upward Facing Dog.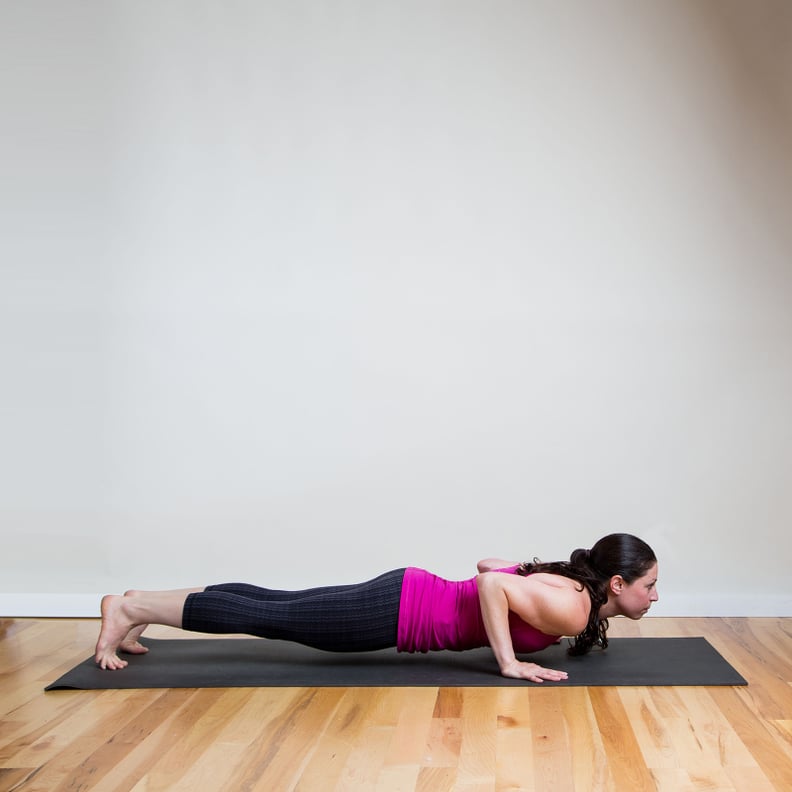 Chaturanga
Now instead of pressing back to Down Dog, exhale as you lower the chest, bend the elbows behind you, and come back to Four-Limbed Staff.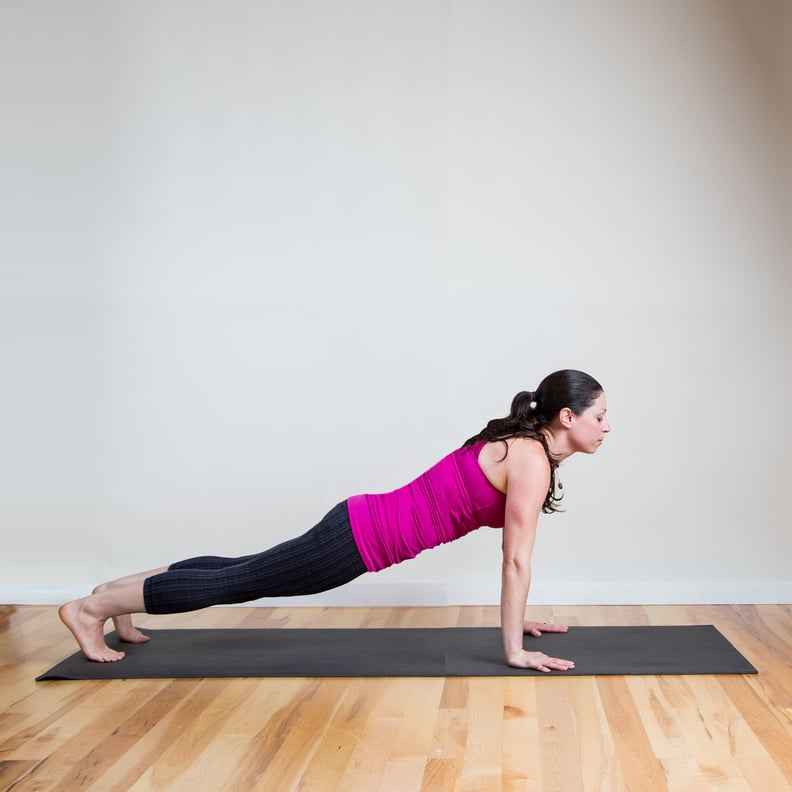 Plank
From Chaturanga, inhale to straighten the arms (yes, a push-up!) back into Plank Position.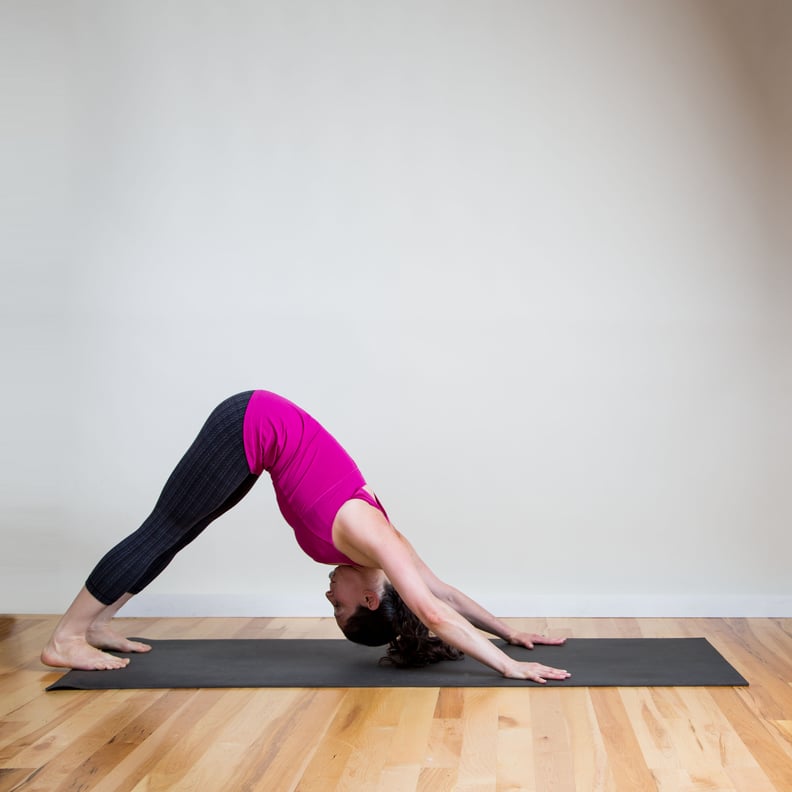 Down Dog
Now exhale as you press the hips back, coming into Downward Facing Dog.
These Chaturanga push-ups will feel insanely hard at first, but after a few classes of doing them ever single time, you'll quickly build upper-body strength, and they'll feel as normal as a regular Vinyasa — so normal, in fact, that you won't be able to do a Vinyasa the same old way again!