Train Your Abs Like a Gymnast With This Awesome TRX Exercise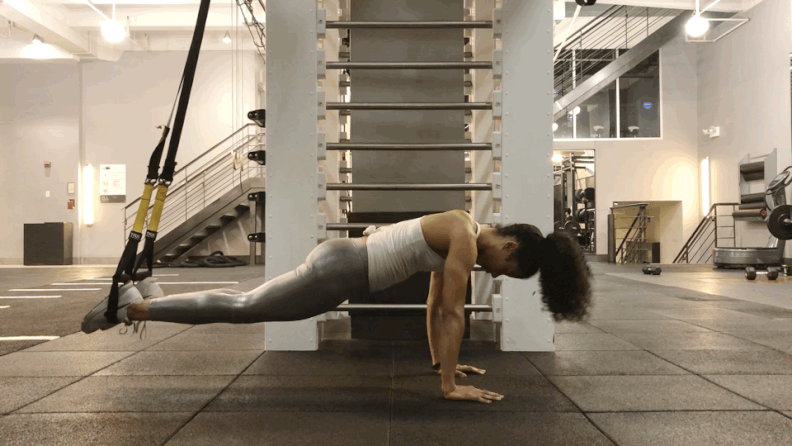 Here's how to do it:
With the straps at mid-calf length, place your feet into each of the foot cradles.
Lift your knees off the ground, coming into a plank position with your hands directly underneath your shoulders. Your back should be flat, and your core should be engaged (there should be no arch or dip of the torso visible).
Pretend there is a string attached to your tailbone as you lift your hips up towards the ceiling (as high as your mobility allows). Lower back down into your plank position. This completes one rep.
Repeat for a total of 15 reps.