Stop Stress in Its Tracks With These 5 Easy Tips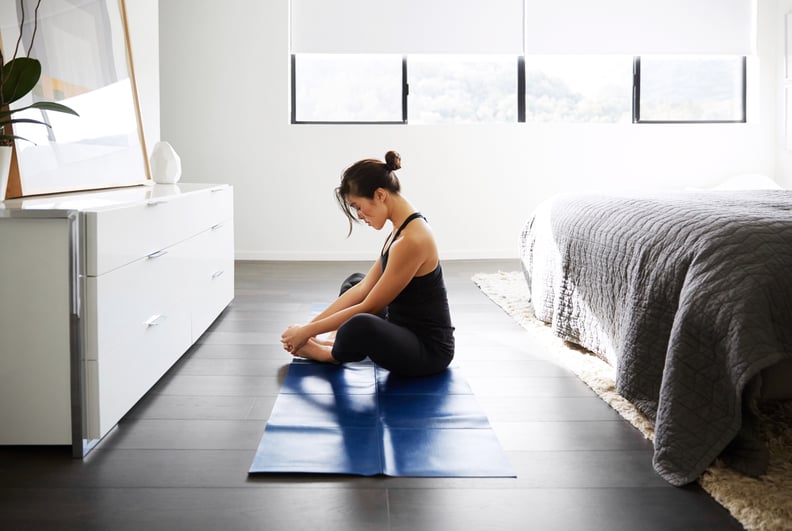 POPSUGAR Photography | Sheila Gim
POPSUGAR Photography | Sheila Gim
Sure, your endless to-do list and lack of a work-life balance have a lot to do with the fact that you're stressed, but the culprit of the pressurized feeling we've all experienced is none other than a hormone called cortisol. Commonly known as the stress hormone, cortisol is a steroid hormone that's produced in the adrenal gland and then released into the bloodstream when we feel stressed.
Although at normal levels cortisol has a hand in various bodily functions including immune health and metabolism, high cortisol levels can have adverse mental and physical side effects, including headaches, fatigue, and depression. High cortisol levels can be caused by various factors including Cushing's disease, corticosteroid medications, and chronic or prolonged stress.
Whether these symptoms sound familiar or you simply want to lessen the mental and physical strain of stress, read on for five simple ways to naturally lower your cortisol levels.
Start Meditating
There are a number of ways to get into a meditative state, so find the type of meditation that fits into your life and start slowly including it into your daily routine. It can be hard to switch off when you're thinking about it or have a lot on your mind, so start out by adding meditative practices to your day such as a de-stressing yoga routine.
Add Oils to Your Routine
Many essential oils have calming properties that can help you cope with high levels of stress and anxiety without taking too much time out of your routine to implement. Simply diffusing oils like lavender or eucalyptus in the evening or adding a few drops to your bath can make a world of difference.
Move Your Body
Exercise releases hormones into the bloodstream that make it not just a physical benefit but also a mental and emotional one. Among them are the neurotransmitters dopamine, serotonin, and endorphins, which each contribute to feelings including happiness, well-being, and productiveness, which tend to be in short supply when we're stressed.
Add Adaptogens to Your Diet
Adaptogens are natural herbs and supplements that are used in naturopathy to aid in the treatment of various things including stress, sleep, and anxiety disorders. Enriching your diet with adaptogens can aid in boosting your energy levels while ridding your body of inflammatory toxins.