Good news from dietitian Julie Upton, MS, RD, of Appetite For Health — your weight at the doctor's office might be lower than scale says.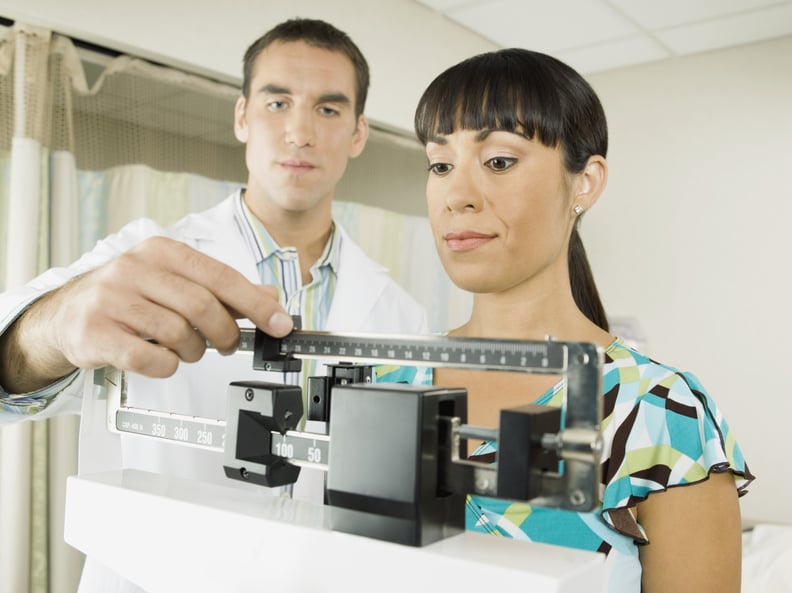 Whenever I step on the scale at the doctor's office, I always wonder, "How much do my clothes weigh?" That's because I always weigh more on the medical scales than I do on my own bathroom scale. To feel better, I instantly blame the clothes I'm wearing, despite the fact that I am usually in running capris and a lightweight top.
Thanks to a study from the USDA's Grand Forks Human Nutrition Research Center in Grand Forks, ND, published in the International Journal of Obesity, we know exactly how much we can subtract to account for clothing. The researchers studied 50 adults for a year, weighing them with and without clothing during each of the four seasons to account for various types of clothing.
Results? The authors concluded that women can subtract 1.75 pounds and men can subtract 2.5 pounds for their clothing (without shoes). So next time you're getting weighed in a clinical setting, be sure to mention to whomever weighed you to subtract 1.75 pounds for your apparel. Show off a bit and tell them you read about it and have the reference for the study that determined the average weights of clothing for men and women.
Remember, those who lose the most weight and maintain a healthier weight weigh themselves at least once a week.