How Often Should You Replace Your Menstrual Cup?
If Taken Care of Properly, Your Menstrual Cup Can Last For Years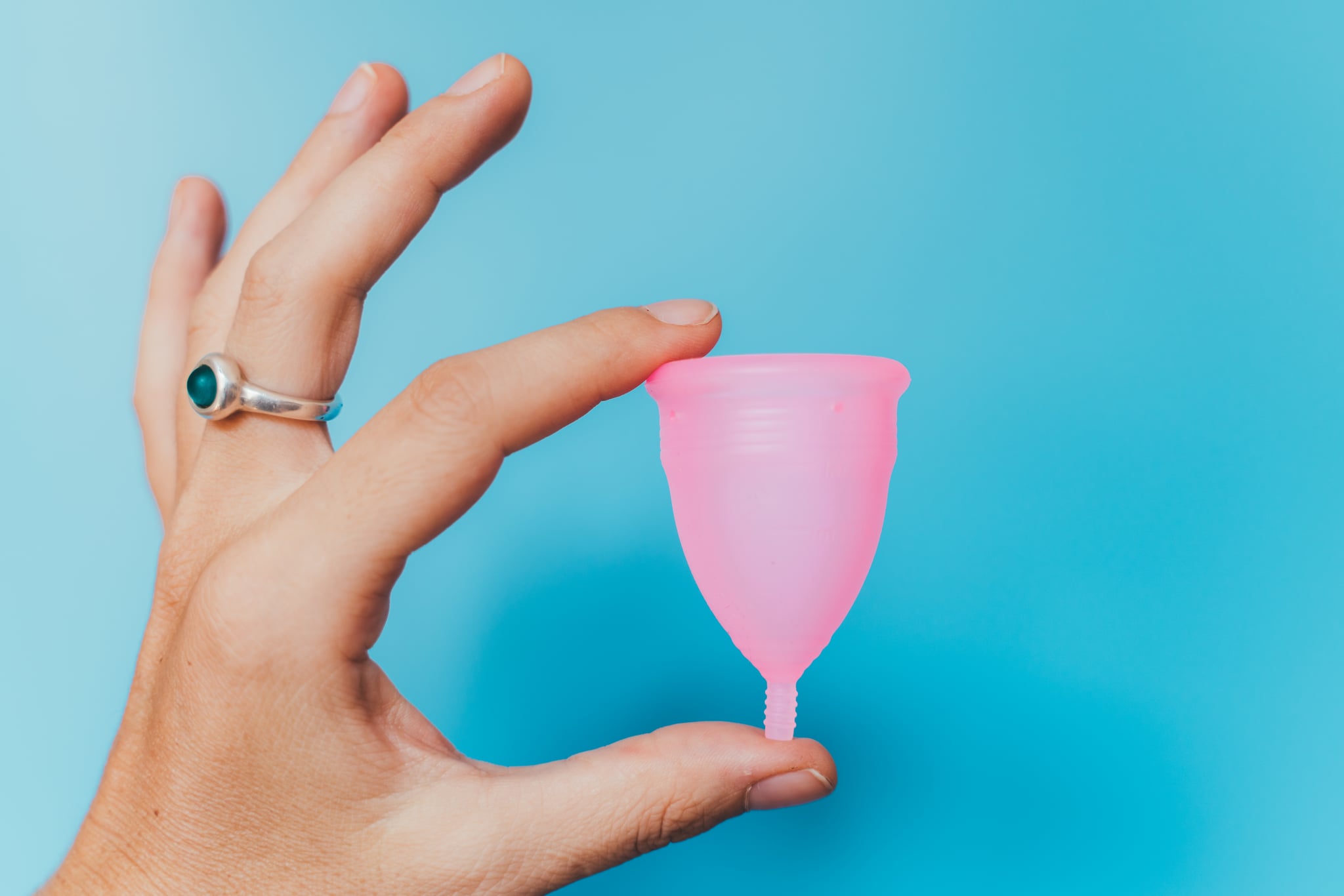 Besides being eco-friendly, safe, and a penny saver, menstrual cups offer a huge perk compared to other period alternatives: they don't have to be replaced as often. However, understanding how often you should empty your cup and purchase a new one is important for not only your health but the health of your menstrual cup.
How Often Should I Empty My Menstrual Cup?
Menstrual cups are generally leakproof and can stay in for up to 12 hours; however, if you typically experience heavier periods, you may need to empty your cup more frequently to prevent leakage, Taleia House, MD, an ob-gyn in Texas, told POPSUGAR. For those with heavier periods, emptying your menstrual cup as regularly as every four hours may be necessary. Some brands such as Intimina, Diva Cup, and Saalt may last longer — about 12 hours — than others, giving you more coverage and protection, she went onto explain.
Menstrual cups are designed to make your life and period easier, so if you're experiencing leakage or discomfort, you may need to try going up or down a size. It might take a little trial and error, but Dr. House assures these period lifesavers come in a variety of sizes to accommodate every type of user.
When Should I Replace My Menstrual Cup?
If taken care of and stored properly, your menstrual cup can last you for awhile — in some cases, for as long as a decade. The best way to check how often you should buy a new cup is by visiting the brand's website, but Tosin Odunsi, MD, MPH, an ob-gyn in Washington, recommends replacing a Diva Cup every year, the Intimina Ziggy Cup every two years, and a Lunette cup every two to three years, which is also advised by the FDA. While slight discoloration is expected from reuse, if at any point your cup develops a strong odor, any cracks, splitting, holes, stickiness, or the formation of an oily film, replace it immediately.
Dr. Odunsi strongly advises sterilizing your cup at the start and end of every period to ensure it stays intact and clean. Before inserting your cup for the first time, let it sit in a pot of boiling water for five to 10 minutes; remove and allow it to cool. Once your period has ended, rinse your cup thoroughly and boil it for a few minutes. Keep the cup in the water until it has returned to room temperature, dry it off, and store in a dry and breathable space.