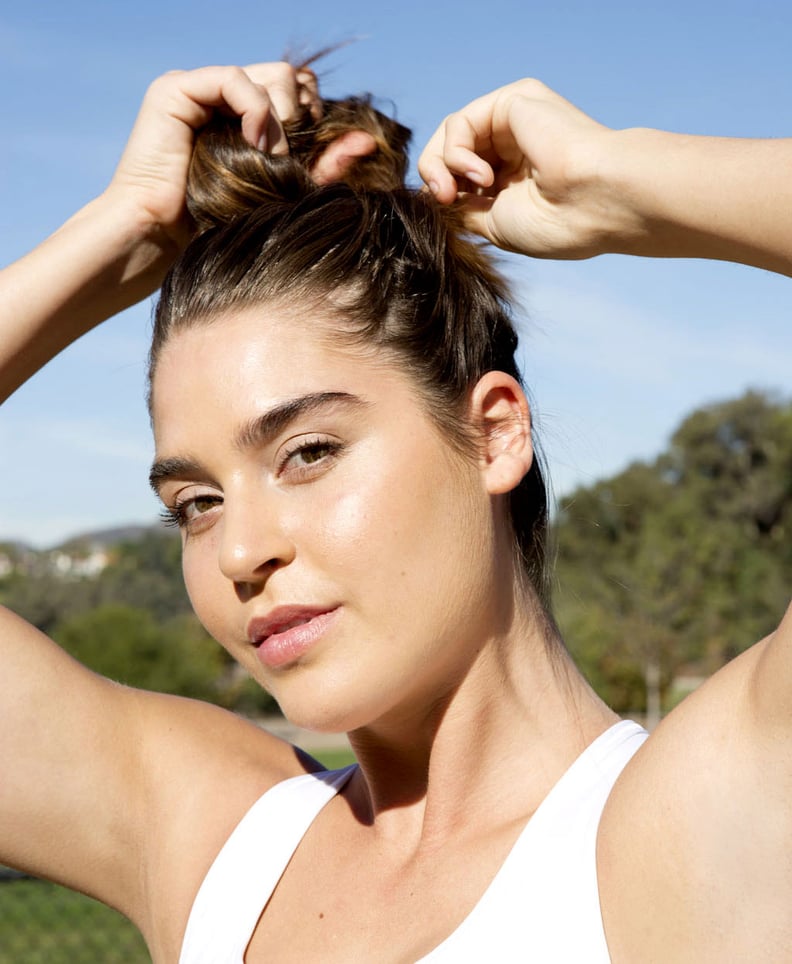 Wet head: Before heading out, take a quick cold shower to cool down your skin. Soak your hair, leave it dripping wet, and stick it in a tight bun. As you run, the wind will feel amazing on your cool head. If your hair is short, sport a wet bandana instead. Bring along a bottle of water and periodically pour some on your head to keep up the cooling effects.
Ice sock: Many athletes such as Olympic marathoner Deena Kastor wear an ice vest before competing. It lowers their body temperature, and in turn, it increases their endurance when exercising in the heat. You can get the same effects throughout your entire workout with an ice sock. Use an old piece of panty hose (because it's stretchy and lightweight) and fill it with ice cubes using a funnel until it's about six inches long. Knot the open end and stick it in your sports bra between your shoulder blades. No doubt, it'll feel shockingly cold at first, but once you start running and heating up, as the ice melts, it'll feel so good dripping down your back.
Frozen towel: Keeping your neck cool will also prevent heat exhaustion, and one way to do it is with a frozen towel. Soak a thin, lightweight hand towel, wring out the excess water, and lay it flat in your freezer for at least an hour. Right before you're ready to head out, wrap the towel around your neck and secure it with safety pins. Granted, it's not the most attractive accessory, but it sure will keep you cool.