When your lower back is sore from running or sitting all day, here's a relaxing stretch to target that area and open the hips.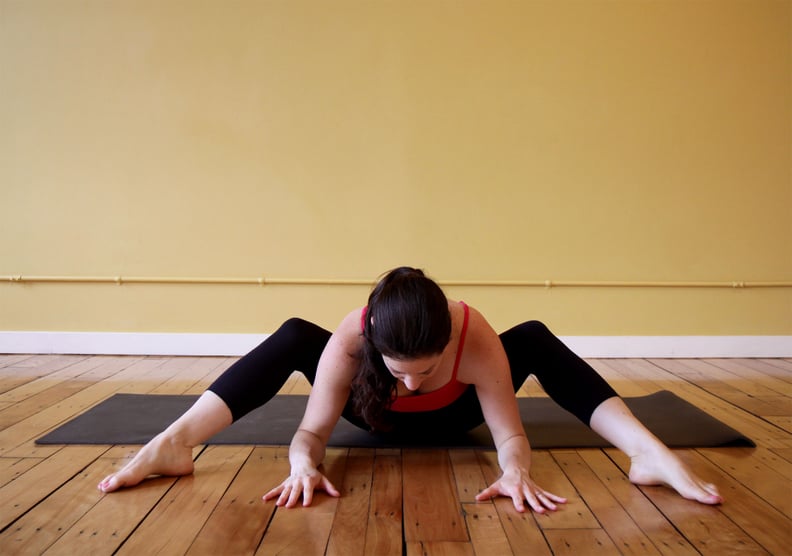 Sit on the floor with your legs in front of you.
Bend your knees so they are slightly wider than your shoulders. Plant your feet slightly wider than your knees, with your toes pointing out to the sides.
Lower your torso in between your knees, and place your hands on the floor. If you're more flexible, place your forearms on the floor. Relax your shoulders away from your ears, and try not to let your feet slip away from your body.
Stay here for 30 seconds, and then sit up to release.