Paid Content For
Under Armour
Here's How I Motivate Myself to Excercise After Work, Even When I'm Exhausted
Paid Content For
Under Armour
As POPSUGAR editors, we independently select and write about stuff we love and think you'll like too. If you buy a product we have recommended, we may receive affiliate commission, which in turn supports our work.
There are some days when I see the clock approaching 4 p.m. and I can already feel my eyelids drooping. All I want to do is go home and plop down on the couch with my dog — the least appealing thing I can think of is delaying that sweet puppy snuggle by working out. However, if I gave into all my lazier tendencies, not only would I never get any exercise, but I would also feel the effects spilling out into the rest of my life, from my daily energy levels to my quality of sleep. Keep reading to find out how I motivate myself to head to the gym, even when I really don't want to.
Remember How Good I'll Feel After
I've never regretted working out, whereas I have often regretted not doing it. I basically have to seriously practice mind over matter — oftentimes, the reason I'm feeling so run-down by the end of the workday is because I had been forgoing my workout previously. I have to remind myself how good I'll feel after I've gotten my heart rate up — and how good I'll feel the following day when my energy levels stay high. Plus, there's that whole feeling of accomplishment, strength, and overall endorphin rush that comes along with a workout that I try to make myself tap into.
Remind Myself How Working Out Affects My Sleep
Through years of trial and error, I've found that my sleep cycle is directly related to my level of activity that day. If I haven't broken a sweat or at least done some kind of physical activity, I have a very hard time falling asleep. That means I have a hard time waking up, which, in turn, makes me more tired during the day and less likely to go to work out in the evening. It's a vicious cycle that I try my hardest not to get sucked into.
Enlist a Workout Buddy If You Can
Finding someone to keep you accountable makes a huge difference in actually showing up to your workout. See if you have a partner, roommate, or even a dog who you can go on a run with or do an exercise with at home.

Wear Activewear That Makes Me Feel Like a Badass
When you look good, you feel good — and this goes both ways. When you hate the way you look in your activewear, you're less likely to put it on. I love matching sets or cool cuts and color combos that pair well together. Need a little help finding activewear inspo? Keep scrolling for some of my favorite pieces I wear on repeat.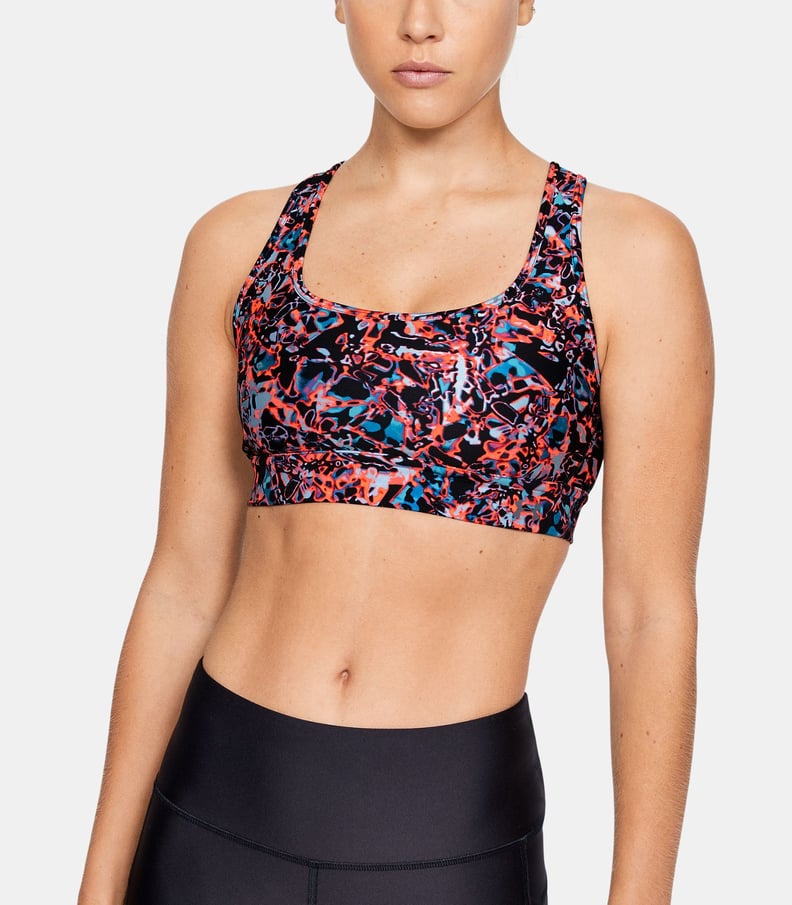 UA Armour Mid Crossback Print Mash Up Bra
I love this printed bra ($40) — the bright pattern pairs perfectly with any black, pink, or blue legging and supports like a second skin.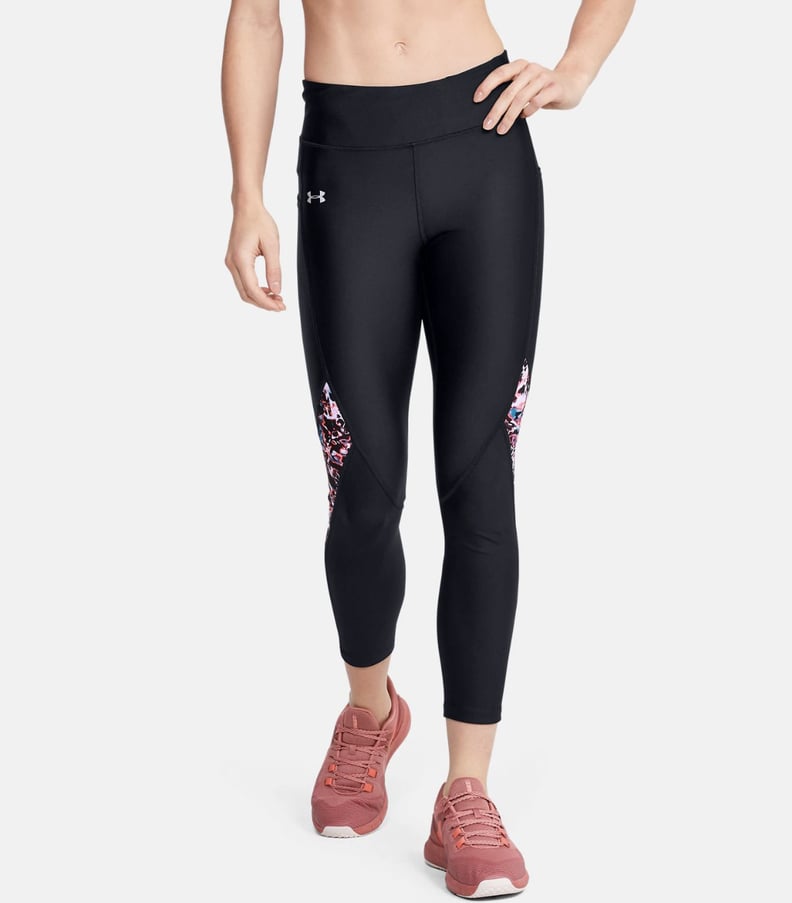 HeatGear® Armour Printed Ankle Crop
The HeatGear® Armour Printed Ankle Crop ($50) has a subtle print that is oh so flattering; I love wearing these with the bra above. The flat waistband keeps everything in place, and the sweat-wicking material keeps you super dry.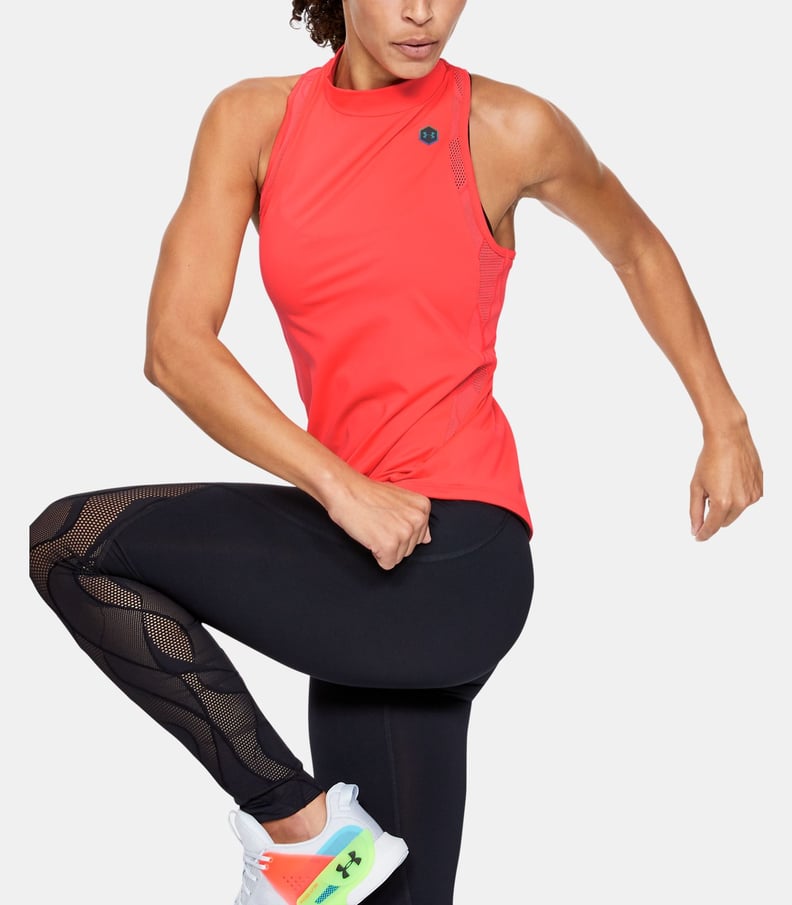 UA RUSH™ Vent Tank Top
I'm obsessed with the high neck on this tank top ($50), not to mention the poppy, trending color and slim fit.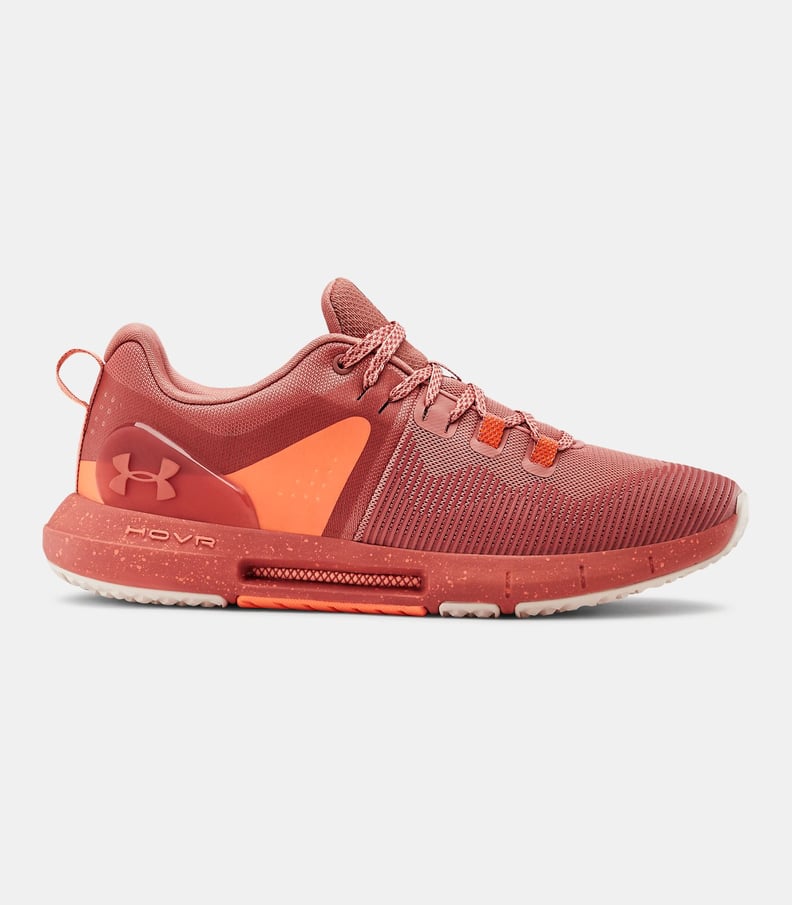 UA HOVR™ Rise
The UA HOVR™ Rise ($100) not only looks super chic but is also super responsive — it gives you a ton of energy return so your joints are cushioned during every takeoff and landing.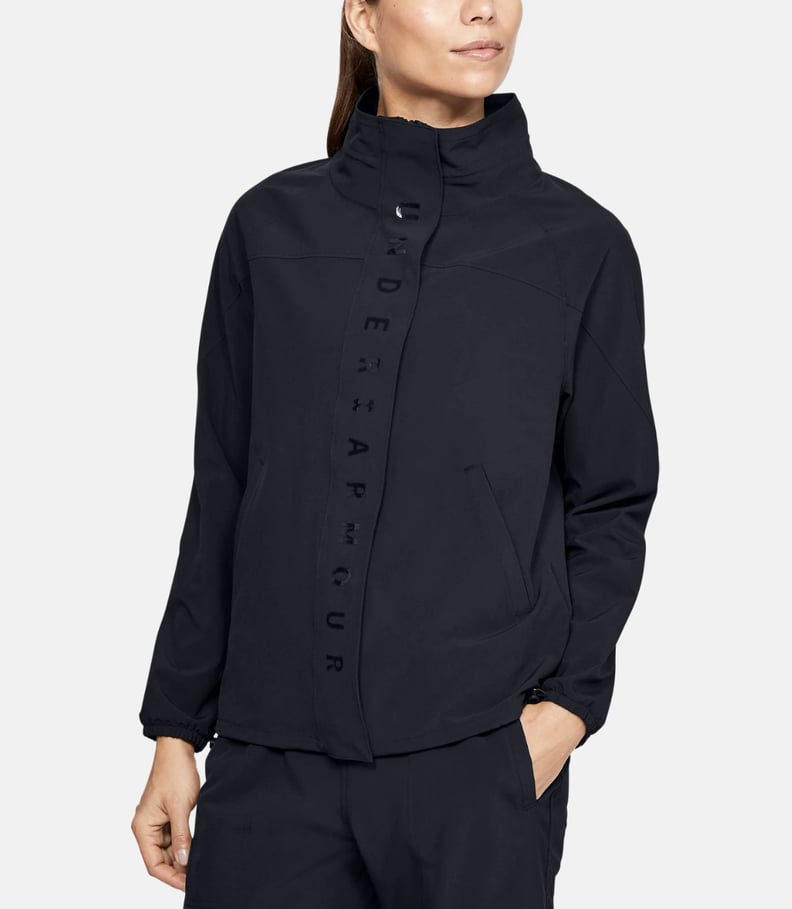 UA RECOVER™ Woven Jacket
I love that this jacket ($100) can be worn for working out and otherwise. It's super sleek, and the inside fabric is infused with minerals to help your muscles recover faster.