How to Order Free At-Home COVID Tests From Government
This Is Your Last Chance to Get Free COVID Tests From the Government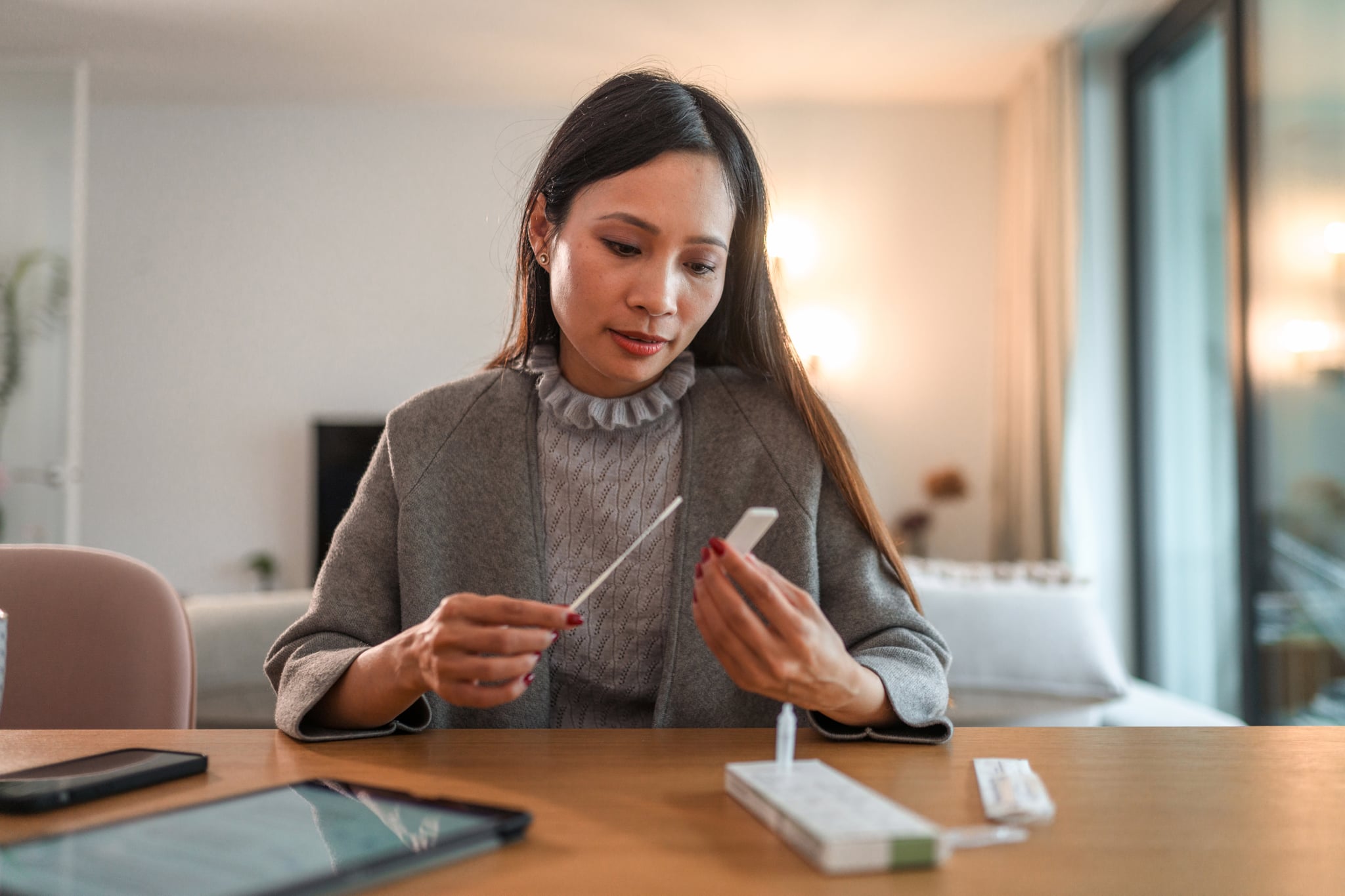 The federal government is officially suspending its free COVID test program this Friday, Sept. 2. The program was first launched in January 2022, when the Biden-Harris administration purchased one billion at-home COVID tests to be distributed for free and delivered right to people's doors. Since then, over 350 million free tests have been sent to 70 million households, representing more than half of all households in the US, according to NPR.
COVID.gov — the official website for the program — announced that it's facing suspension "because Congress hasn't provided additional funding to replenish the nation's stockpile of tests."
"The administration has been clear about our urgent Covid-19 response funding needs," an administrative official told CNBC. "We have warned that congressional inaction would force unacceptable tradeoffs and harm our overall Covid-19 preparedness and response — and that the consequences would likely worsen over time."
There is some good news: if you have yet to order a third round of free tests from the government, you can still order a final batch (which includes eight rapid antigen COVID-19 tests) before Sept. 2. Just follow the steps below to place an order for tests.
Even if you miss this cutoff (or if you've already ordered a third round of tests from the government), the majority of Americans will still be able to get free tests through insurance reimbursement, Medicare, and Medicaid, as well as community-based testing sites. To find a local testing center, visit the US Department of Health and Human Services.
Per the CDC recommendations, you should test if you currently have COVID symptoms, if you've come in close contact with someone who has COVID (but wait at least five full days after your exposure before testing), or if you're going to be in contact with someone at high risk for severe COVID-19 (especially if you are in an area with a medium or high COVID-19 community level).
How to Order Free At-Home COVID-19 Tests From the Government
Go to the COVID.gov/tests website.
Provide your name and a residential mailing address.
Orders will ship directly to your home by USPS in seven to 12 days, and no shipping fees will be charged.
If you're unable to access the website, there's a call line "to ensure equity and access for all Americans," per a White House press release. You can call 1-800-232-0233 (TTY 1-888-720-7489) to get help in English, Spanish, or more than 150 other languages from 8 a.m. to midnight ET, seven days a week. If you need a COVID test right now, here's how to find a testing site near you.
POPSUGAR aims to give you the most accurate and up-to-date information about the coronavirus, but details and recommendations about this pandemic may have changed since publication. For the latest information on COVID-19, please check out resources from the WHO, the CDC, and local public health departments.
— Additional reporting by Angelica Wilson and Sara Youngblood Gregory