4 Ways to Make Social Media Seem a Little Less Stressful Right Now
01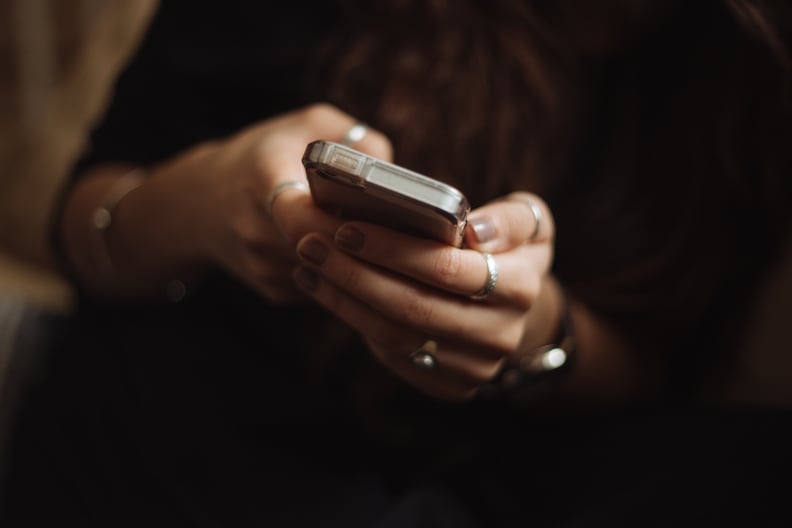 Block or Mute Stressful Accounts
It's one of the simpler solutions, but if you find a specific account to be particularly negative, there are ways to avoid seeing those posts in your feed. As a part of her work, Dolly Klock, MD, helps families navigate technology, and her advice is to do what makes you feel best. "If the posts you're seeing are making you feel bad about yourself or making you feel stressed, then think about temporarily blocking those accounts," she told POPSUGAR. On sites like Twitter and Instagram, you can also mute individual people without them being notified, which might be helpful if someone you follow is posting things you don't want on your feed.
02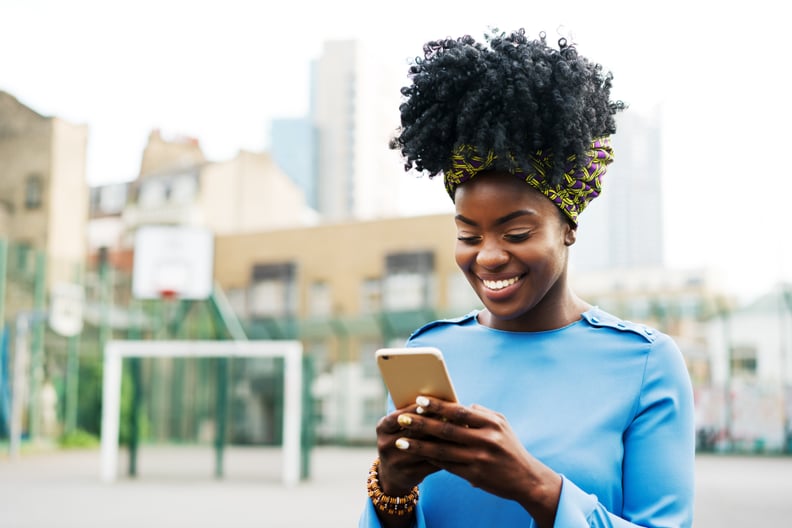 Add Accounts That Spread Positivity
You probably can't block every account that stresses you out, but "you can find other accounts to follow that are sending messages of positivity and humor," Dr. Klock said. Try searching on your explore page, ask friends for their recommendations, and add a little happiness to balance out your feed.
03
Use Screen Time Reports
"A lot of phones will give you screen time reports, and you can set it to say how many hours you want to be on different types of social media," Dr. Klock explained. Your phone will then send you a reminder when your time is up, allowing you to scroll a little more consciously. For a less sudden change, you could even consider gradually decreasing the amount of time you allow yourself to spend on social media, and these reports will help to hold you accountable.
04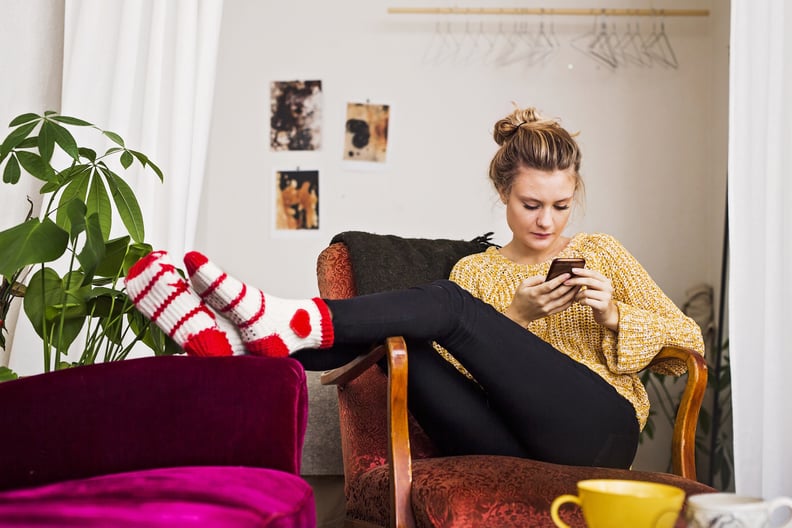 Try Setting a Timer
If you don't want to fiddle around with your social media settings but you're afraid of falling down a digital black hole while checking the news, Dr. Klock suggests instead setting a regular timer — on your phone or using your Amazon Echo or Google Home — to signal when to start wrapping things up.
Whatever you decide, hopefully these tactics will allow you to keep up with your family and friends — and the 24-hour news cycle — while still taking care of your mental health.