How to Wear Leggings Every Day (and Look Cute Doing It)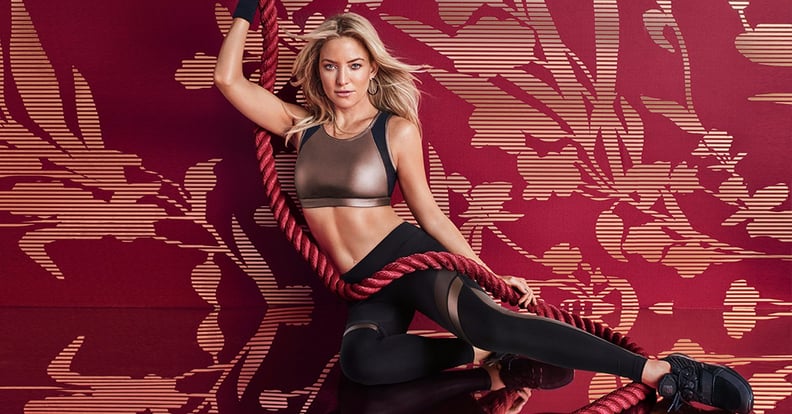 As POPSUGAR editors, we independently select and write about stuff we love and think you'll like too. If you buy a product we have recommended, we may receive affiliate commission, which in turn supports our work.
If you're the kind of girl who ditches her jeans for comfy leggings and a college sweatshirt as soon as you walk through the door, or if you've ever wished it was socially acceptable to go from barre to bar without getting changed, we totally relate. We like to think life would be easier (and maybe the world would be a better place) if we were able to be super cozy 24/7.
Thankfully, Fall is here. And for us, that means leggings season, aka buying as many leggings as humanly possible and wearing them with everything (especially when you get two pairs for $24). As documented supporters of the leggings-as-pants movement, we believe that leggings can (and should) be worn everywhere — all it takes is a little imagination and some inspiration, which we're more than happy to provide.
In the spirit of feeling insanely comfy at every possible moment, we've compiled our five favorite ways to wear leggings this Fall. With the help of our friends at Fabletics (the company famously co-founded by Kate Hudson and makers of the fastest-selling leggings on the planet), we've styled some looks that mean you never have to be without your fave leg attire. If you've ever wondered how to sneak leggings into your work wardrobe, don't worry. We got you.
01
Work It in Lace-Up Leggings
Your search for #SFW leggings ends here. Fabletics's High-Waisted Lace-Up Leggings capture a cool, sporty-chic vibe. Packed with performance features and crafted from the brand's legendary PowerHold compression fabric, you know you're always going to look on point. We'd rock them for work with a sleek shirt, oversized blazer, and heels.
02
Take It Away in a Printed Style
We're obsessed with celeb airport candids. What's more glamorous than jet-setting while looking beyond amazing? Luckily, even if you're not flying somewhere exotic, you can channel the vibe in a pair of printed leggings like this Lisette High-Waisted style, paired with a retro cropped hoodie and a few Insta-worthy accessories.
03
Don't Sweat It With a Workout Must-Have
Of course, we couldn't write a legging round-up without at least mentioning the gym! The Salar — Fabletics' all-time bestseller — is built with state-of-the-art features like sweat-wicking technology, UPF sun protection, chafe-free seaming, and all-way stretch fabric. More importantly, your butt will look like you've done a squat marathon as soon as you slip them on. Try them in a playful print with a classic tank for that "I just crushed my workout" vibe.

04
Take It Out on the Town With Some Lace Trim
Now we're really talking. What sets Fabletics leggings apart is that they're always designed with a serious fashion point of view (think metallic trim, lace applique, and lots of mesh) so you can wear them from barre to bar or health club to night club. The Ines High-Waisted Legging has a lingerie-inspired lace trim at the waistband, which we love with a bralette and statement jacket.
05
Keep It Super Cozy With PowerForm
The definitive way to wear your leggings for Fall is to keep things super snug and comfy (but avoid looking basic at all costs). We suggest a seamless or PowerForm style, both of which feel like you're barely wearing anything at all. Then, go nuts with the layers: a plaid shirt, a boyfriend sweater, a chunky scarf, you name it. Oversize seasonal latte optional.