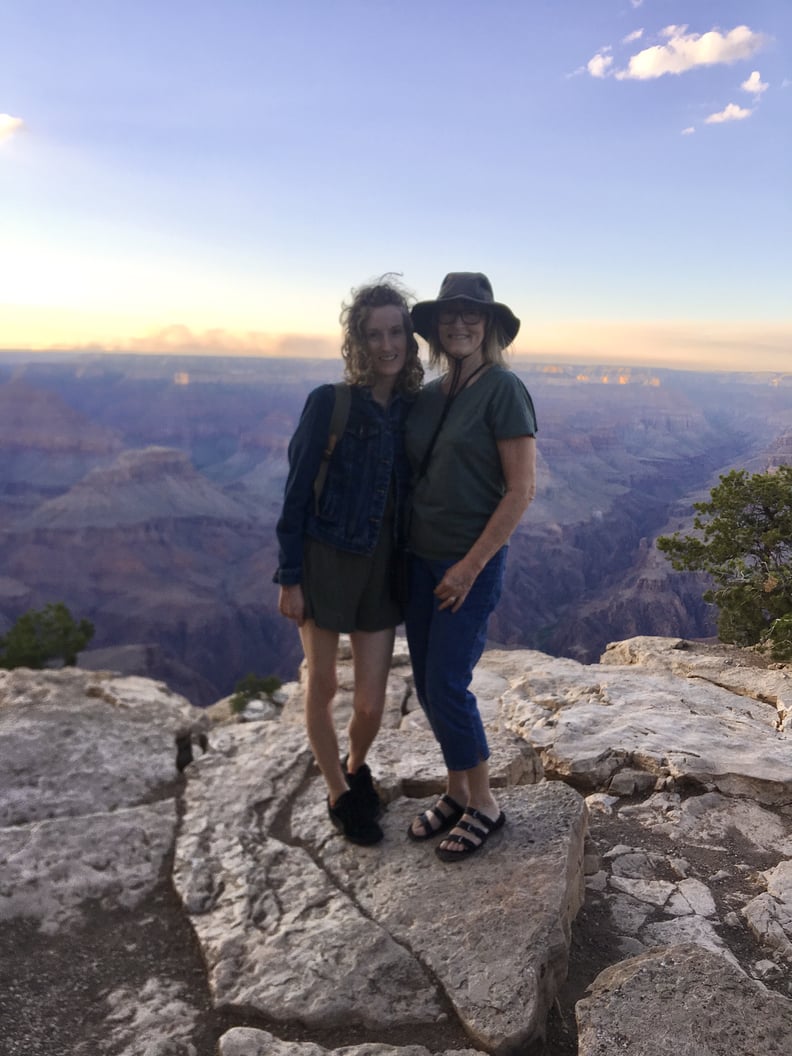 Elizabeth Enochs
Elizabeth Enochs
Spending the last year of my 20s living on my parents' land, slowly recovering my health and finances in Missouri's Ozark foothills, was never part of my "life plan." But less than two months after celebrating my 29th birthday on a beach in Southern California — and setting the then-realistic goal of becoming debt-free by 30 — I was hospitalized for three days without health insurance, having lost my coverage months earlier when the nonprofit I'd moved across the country for laid me off along with a handful of other workers.
"Your body is in starvation mode and your bilirubin is high," I remember the ER doctors telling me when, after completing all of the preliminary tests and paperwork, they wheeled me into an examination room of my own. "We want to admit you."
"But I don't have health insurance," I replied, having emptied my bank account and nearly maxed out my credit card that morning just to pay the "discounted" emergency room fee.
They insisted that I needed to stay, and I knew they were right. I'd never been hungrier in my life, or more jealous of anyone with a fully functioning digestive system. Due to extreme difficulty swallowing — which I would learn was caused by severe gastritis and inflammation of the esophagus — I'd been subsisting on little more than applesauce and liquids for weeks. When I finally went to the ER, even that had become nearly impossible.
"I can't even drink water without feeling like I'm choking, and my heart is pounding really hard," I told my sister, a registered nurse, on the phone that morning.
"You're probably dehydrated. Go to the hospital now," she said.
Through an uncontrollable deluge of tears and snot, I immediately called the short list of neighbors and friends I had in LA county. "I have to get to work, but I'll wake up Sam* and he can drive you," one of my neighbors said. Within seconds, she was pounding on my other downstairs neighbor's door until he stumbled out, drowsily, and agreed to drive me to the emergency room without hesitation. He stayed by my side all day, and later that night when my mom arrived at LAX, he picked her up and brought her to the hospital without being asked.
Two weeks after I was discharged from the hospital, my mom and I deep cleaned my Long Beach apartment, packed my car to the brim, hugged my neighbors goodbye, secured my two cats in their carriers, and started the long drive back to the Missouri Ozarks. It was still dark outside the morning my mom and I rolled into my parents' driveway, having driven from Amarillo, TX — the last leg of our road trip from California to Missouri — in one day.
"It's not that I doubt my capability as a person, but my faith in my body is shaken," I remember telling my parents.
I was on a diet of liquids and pureed foods only — vegetarian soups, puddings, and smoothies were my go-to foods — and even then, eating gave me such anxiety that I wouldn't consume anything without someone present, just in case I started choking. In the weeks after our arrival, I remember texting my mom while she was out with friends: "Will you be home soon? I want to eat, but I'm scared to eat alone."
My fear of choking was so strong that it would be months before I felt comfortable being home alone or driving anywhere by myself. Over the course of my 20s, I'd graduated college with honors and made myself a working writer, survived sexual assault and intimate partner violence, moved to New York City without friends or family, nannied three girls in a remote village in the Himalayas, took multiple solo cross-country road trips, and lived alone in LA county, but now I found myself incapable of something as simple as eating without supervision.
"It's not that I doubt my capability as a person, but my faith in my body is shaken," I remember telling my parents.
It was during one of my weekly trips to town that I finally ate solid food for the first time in months. After a day of running errands together, my mom suggested we stop for dinner at Colton's Steakhouse before driving home. I ordered potato soup, and with my mom's encouragement, took the tiniest bite of a complimentary bread roll. It went down easy. "Looks like we can add Colton's to the list of places I can eat! I just ate potato soup and rolls without dying," I euphorically texted my dad and sister. I was so elated I even posted about it on my Instagram story later that night.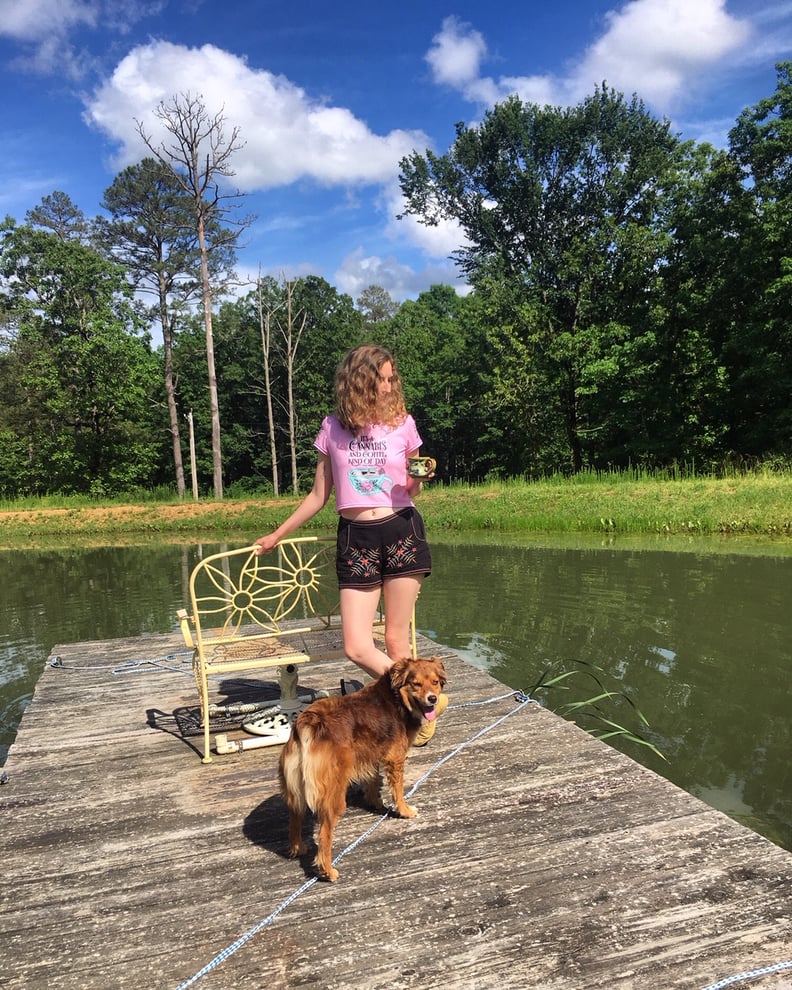 With faith in my body somewhat restored, I started enjoying food like never before — albeit with small bites, tons of chewing, and ample liquids to wash everything down. With glee, I ate funnel cakes and fried green tomatoes, served hot and greasy, at local fall festivals. I joyously ordered Burger King's Impossible Whopper and fries, and I ate a ton of Chinese food from a local restaurant I'd started frequenting in high school. I ate pizza and cookies and donuts and every other food item I'd been dreaming of for months, silently thanking my body and the universe for healing my throat before beginning each meal.
I found myself habitually setting aside an hour or more to finish my meals and saying things like: "It's such a joy to eat."
In my early 20s, I sometimes ate just one meal a day because I was so busy juggling work and classes and because money was tight. Off and on throughout my mid-to-late 20s, I regularly had to trick myself into eating when depression made the task feel like too much work. Back then, I ate because that's what you're supposed to do. I ate for nourishment. Now, I found myself habitually setting aside an hour or more to finish my meals and saying things like: "It's such a joy to eat."
I celebrated my 30th birthday in May. My mom made vegetarian tacos, and my sister came over with her kids, a gift, and an ice cream cake. I got to watch Jurassic Park with my niece for the first time, assuring her from the start: "Don't worry, both of the kids make it." I'd originally planned to enter this new decade with a massive outdoor potluck, followed by a girls' trip to the Smoky Mountains with my mom and sister — the Airbnb was reserved and the CBD edibles were purchased when COVID-19 shut everything down.
"It's a bummer, but if we all survive this, everything else is gravy," I told my parents on one of our hikes. So far, we're all safe.
My health still isn't quite what it once was — I suffer from chronic headaches and severe migraines, and I've experienced a few episodes of rapid heart rate over the past year. I no longer possess the stamina to drive through multiple states in one day, at least not without a copilot, and the near-daily, two-hour-long gym workouts of my 20s seem impossible now. Once an impassioned protester, I wish I felt confident enough in my immune system to peacefully protest police brutality and the murders of countless Black people, like Breonna Taylor and George Floyd, but I don't. Still, I've come a long way since last summer, when simply walking through Target put me in danger of fainting.
I've been slowly paying off my debt — which more than doubled after my hospitalization, even with considerable discounts applied — but I'm far from debt-free and I still can't afford health insurance. I'll likely be chipping away at my debt for at least a couple more years, especially since I was "let go" again at the beginning of the pandemic and freelance writing doesn't pay like it once did. I don't know when or if I'll be able to buy a home of my own, but I'm grateful for the one-room cabin I helped my dad build over the past year — its walls decorated with photos from my travels, like the Cholla Cactus Garden at Joshua Tree National Park and the Kurjey Lhakhang monastery in Bumthang, Bhutan.
"That's very Walden-esque," a friend of mine said a few months ago when I told her about the cabin, and it has been a great place to write. It's where I'm currently writing this piece — pausing occasionally to gaze at the Mark Twain National Forest through the window above my desk — and it's where I read the email informing me that I'd finally gotten a revised version of a nine-year-old short story accepted for publication, less than two weeks before my 30th birthday.
My cats and I will likely be living on my parents' land for a few more years, but I'm not embarrassed by it. It's a privilege I couldn't be more grateful for, and this past year has taught me the necessity — and the beauty — of accepting help when it's offered without hesitation, especially when you're in desperate need of it. Feeling luckier than ever just to be alive, I'm happy to take life day by day, celebrating both big and small victories along the way.
*Name changed for privacy