Behold the Glory of Jason Momoa's (Insane) Workout Progress Pics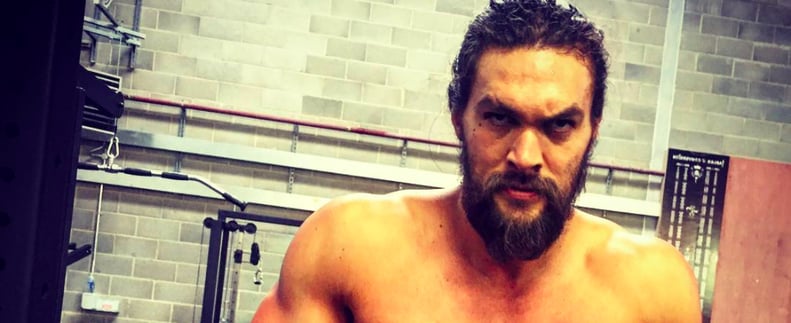 Instagram | prideofgypsies
In case you haven't been paying attention, Jason Momoa has been hitting the gym a lot lately. Hard. Often clad in jeans, the former Game of Thrones hottie has been using all sorts of fun exercises to get into shape for his new role as Aquaman, and it's definitely paying off.
Based on his latest set of progress pics, there's no doubt that Momoa has reached superhero-level physical shape. Guided by trainer (and pro rock climber) Mark Twight, Momoa has been using a combination of bodyweight workouts, intense weight training, and a good diet (with a bit of his favorite beer, Guinness, for good measure) to achieve his results. So let's appreciate all of his hard work, shall we? Come on . . . you deserve it.
"Steady diet. Lots of meat, veggies, and Guinness . . . you need iron to lift steel."
"Putting in work. Every day is crazy hard."