Jonathan Van Ness Doesn't Want HIV to Define Him, but He Does Want to Break the Stigma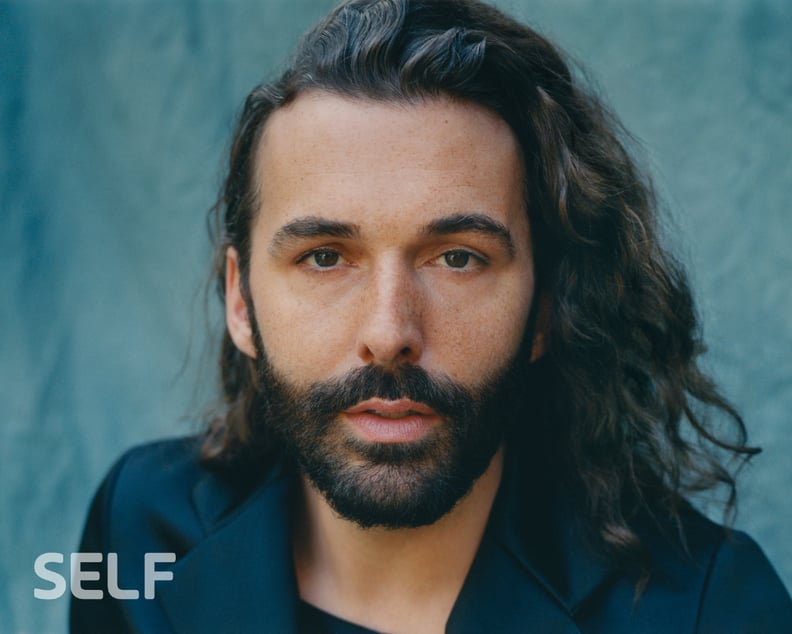 Courtesy of Self and Heather Hazzan
Courtesy of Self and Heather Hazzan
Jonathan Van Ness first revealed that he is living with HIV in 2019 by means of a New York Times article on his memoir Over the Top — he was diagnosed at age 25 after getting a rapid test at a Planned Parenthood. Now 33, Self's December cover star, hairstylist, Queer Eye star, and public figure explained that living with HIV (human immunodeficiency virus) during the COVID-19 pandemic is nerve-racking even if he is on medication.
"Anytime you hear about a respiratory pandemic and living with a chronic illness, whether it's HIV, diabetes — whatever your chronic illness is — I think, yes, you are going to be more nervous," Van Ness told Self. Though HIV compromises a person's immune system, the CDC states that limited data suggests people on effective HIV treatment aren't at an increased risk of getting COVID-19. Those who are not on antiretroviral therapy and those with a low CD4 cell count, however, may be more vulnerable to severe COVID-19 infections, the agency says.
In his interview, Van Ness, who identifies as gender-nonconforming and queer and uses he/she/they pronouns, acknowledged that he is privileged with private health insurance while the pandemic has negatively impacted access to HIV testing and treatment for some less fortunate than him. "One thing I struggle with a lot is thinking about what I would have done in this pandemic if this entire situation happened, like, four years ago," he said. "If I didn't have a platform and I didn't have all these opportunities — what would I have been doing if I still had my studio salon space?"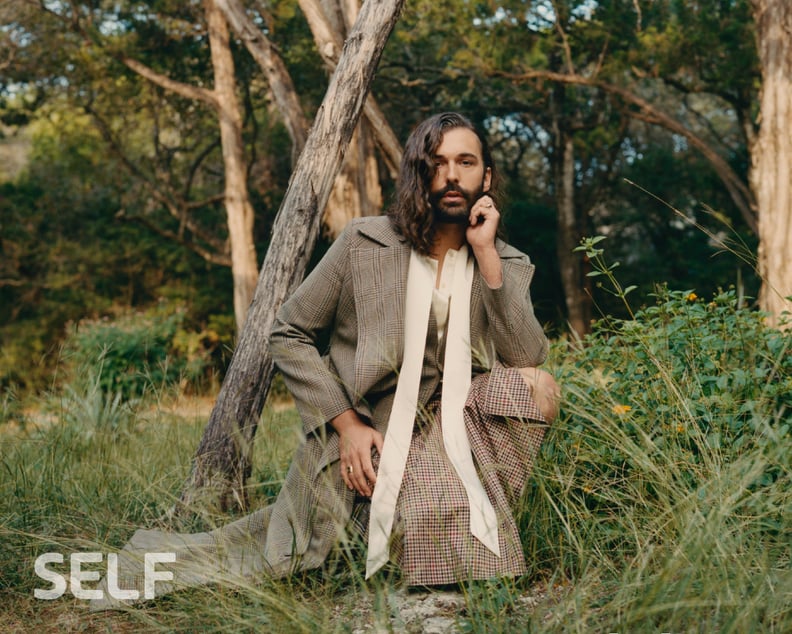 Even still, Van Ness said he's taking precautions — and isn't afraid to be overly cautious. "I am that person in goggles and a mask and a face shield at Whole Foods, but I don't care," he stated. "I think it's chic. I love it. Let me give you full hazmat realness out here. I don't mind if it keeps me more safe."
The Self interview was published on World AIDS Day, and Van Ness tweeted when the cover story came out, "I'm HIV positive & have access to my antiretroviral therapy that suppresses my HIV viral load, keeping me healthy & at an undetectable level which makes it almost impossible for me to transmit HIV."
Van Ness then noted obstacles for people with HIV, especially those living in rural areas and with low socioeconomic status — they have less access to testing and treatment. He mentioned in his interview, too, that racial disparities in HIV care exist. People in the Black community, for example, are disproportionately impacted by HIV.
Van Ness wants to use his platform to break the stigma around having HIV since he said "the ignorance" still remains. "I feel great, I feel thriving, I feel healthy. If I didn't know I was positive, I wouldn't know I was positive. I take a pill every day, I go to the doctor every three months, I feel great," he shared in an accompanying video interview with Self.
"There's a younger part in me that was scared that if I did come out with my status and talk about it, that that was going to be the only facet of me that people were going to want to talk about or think about or acknowledge," Van Ness said in his interview. He then added in the video, "People that are educated and worth your while in the first place are not going to reject you on the basis of your HIV status."