La La Anthony Partners With Black Girls Run For a Special 5K
Turn Your 5Ks Into Meals For Those in Need — Every Run Earns a $10 Donation to Feeding America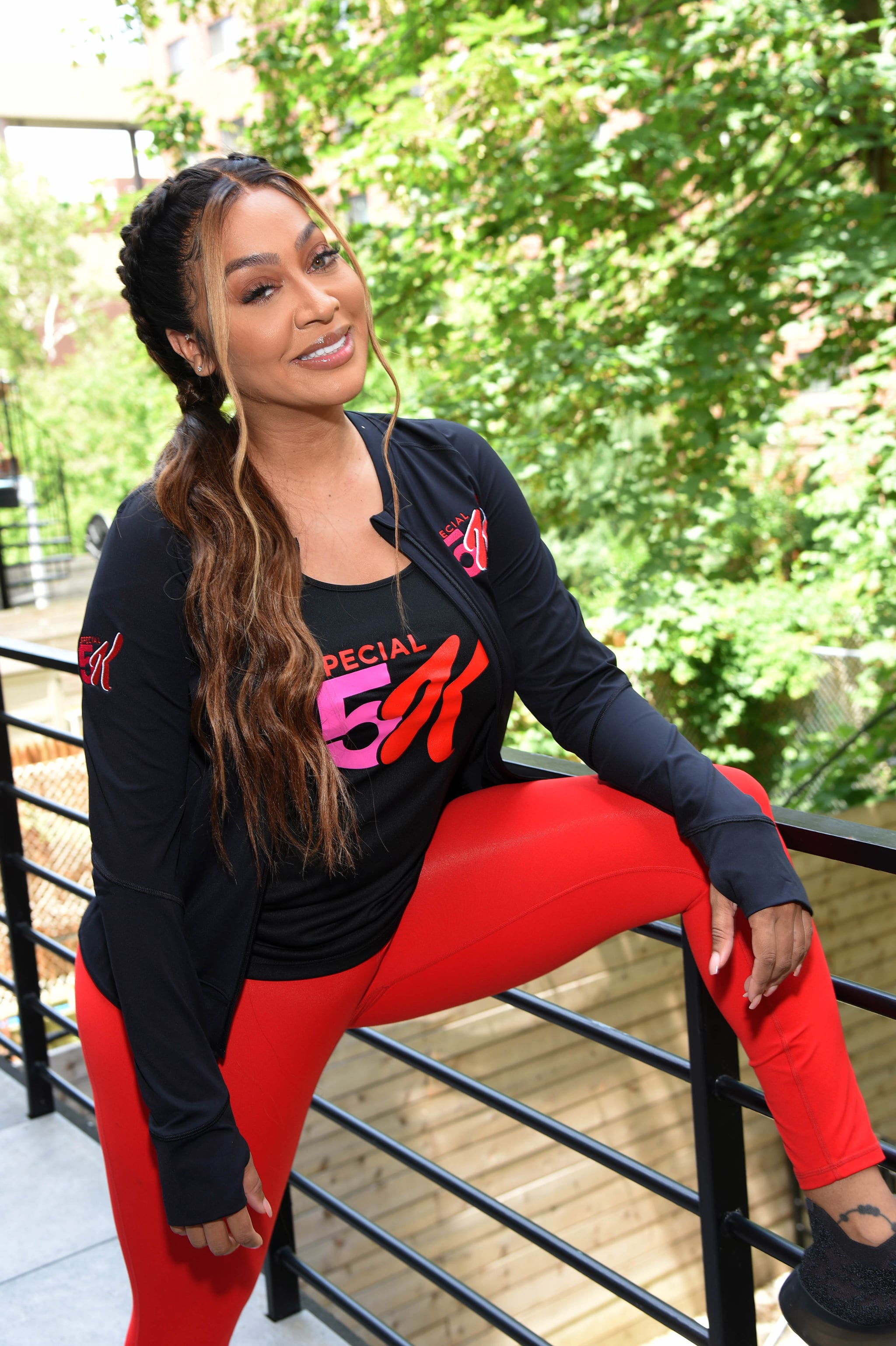 Are you looking for a little motivation to get back to running this summer and also do something to support a good cause? La La Anthony is teaming up with Kellogg's Special K and Black Girls Run! to launch their first-ever virtual Special 5K, which supports Feeding America. Special K will donate $10 to Feeding America for every 5K you complete on Run Signup from June 8, 2021 to June 30, 2021, with a minimum donation of $125,000 and a maximum donation of $250,000. $1 helps provide at least 10 meals through Feeding America on behalf of local member food banks.
Anthony told POPSUGAR she's not a seasoned marathon runner by any means, and you don't need to be either. Beginners are welcome! It doesn't matter if you walk, run, or crawl the 5K — just take it 1K at a time! The point of the Special 5K is to inspire people to push themselves to be the best version of themselves and to do something that's not only good for their health, but will help feed others in need at the same time. If you're new to running, check out this running plan to build up to running a 5K.
Black Girls Run! was created in 2009 to be a fitness resource to encourage and motivate Black women to practice a healthy lifestyle and to help make fitness a priority. But Black Girls Run! also wants to encourage all women to get active, and this Special 5K is a great place to start. The Black Girls Run! community aims to help inspire other runners to run as many 5Ks, so we can work together to be healthier and feed as many people as possible.
This Special 5K is totally free, so why not let your runs help others — and get your family and friends onboard, too. Remember that you can walk or run as many 5Ks as you want, If you do one a day, Special K will donate $230 to Feeding America. So lace up your sneakers and hit the trails!
Image Source: Michael Simon for Kellogg's Special K