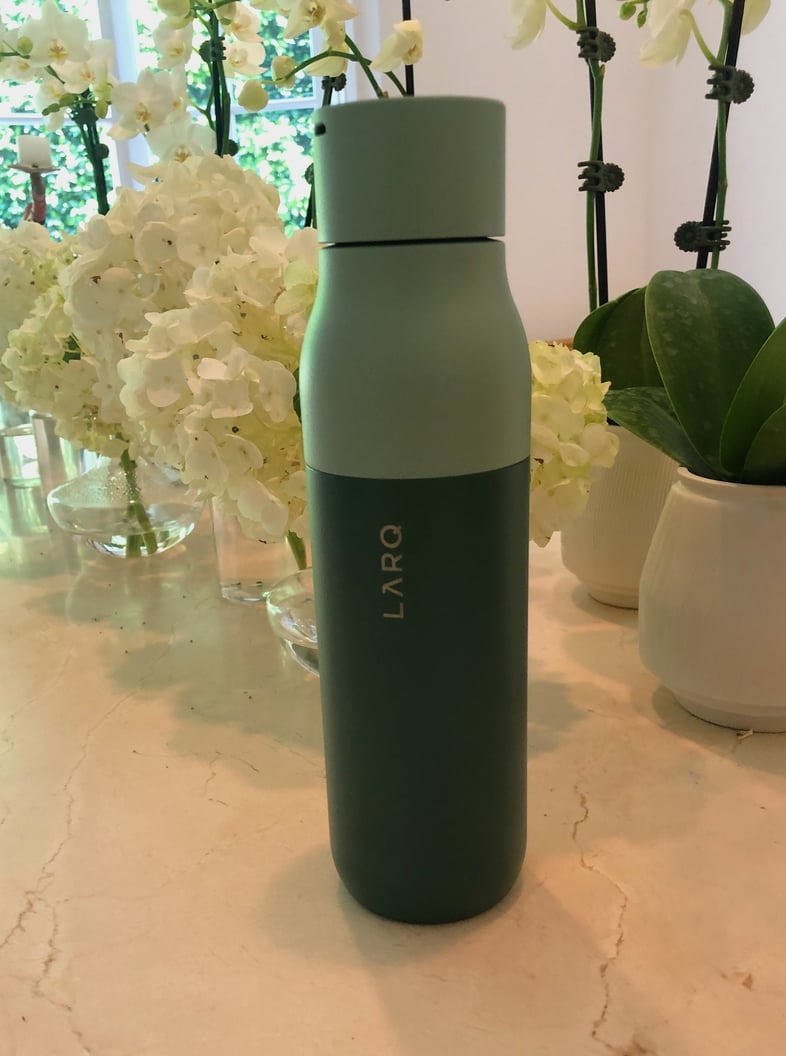 Larq
As POPSUGAR editors, we independently select and write about stuff we love and think you'll like too. If you buy a product we have recommended, we may receive affiliate commission, which in turn supports our work.
If you're a wellness aficionado, you don't need us to tell you that it's important to stay hydrated and drink some water. You've also probably seen the Larq Water Bottle ($95) in a gift guide or on Instagram, and maybe you've wondered, "Is this really worth the hype?" Well, I tried it out, and can confirm that this is the best water bottle I've ever used.
Here's what makes this bottle so special; it's self-cleaning. I'll let that sink in for a second before proceeding. If you've ever had a water bottle that does not pass the sniff test, you know what a game changer this is. The bottle also has a purification system within the cap. You can read all about the technology in the bottle here, but the TL:DR version is that it uses UV light to both clean the bottle and purify the water. So if you need to fill your bottle up at a place where you're not confident on the water quality, you'll be happy you have your Larq bottle. Plus, the bottle is insulated, so the water stays cold all night long. I've had mine for a few weeks, and we've been inseparable ever since.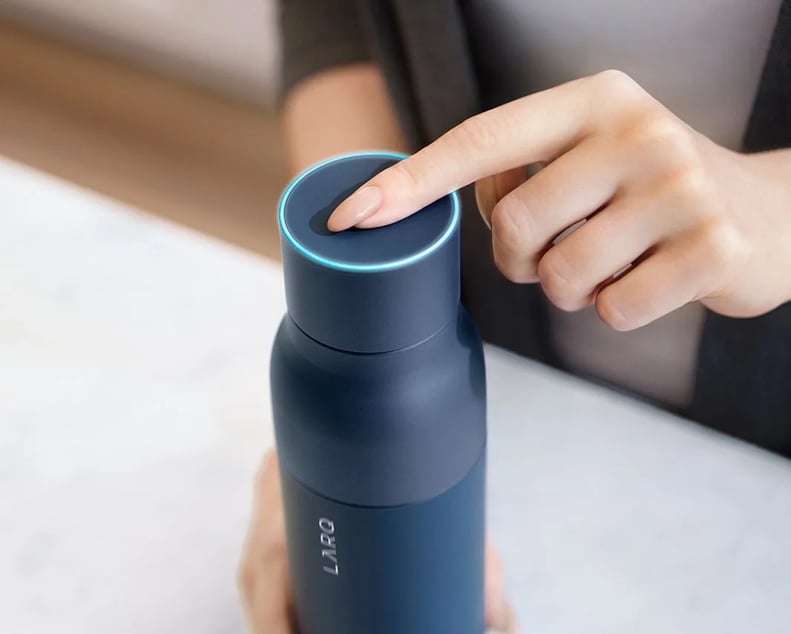 Larq Bottle PureVis
The Larq Bottle PureVis ($95) self-cleans every two hours, and if you press the top, it will purify your water. It's brilliant.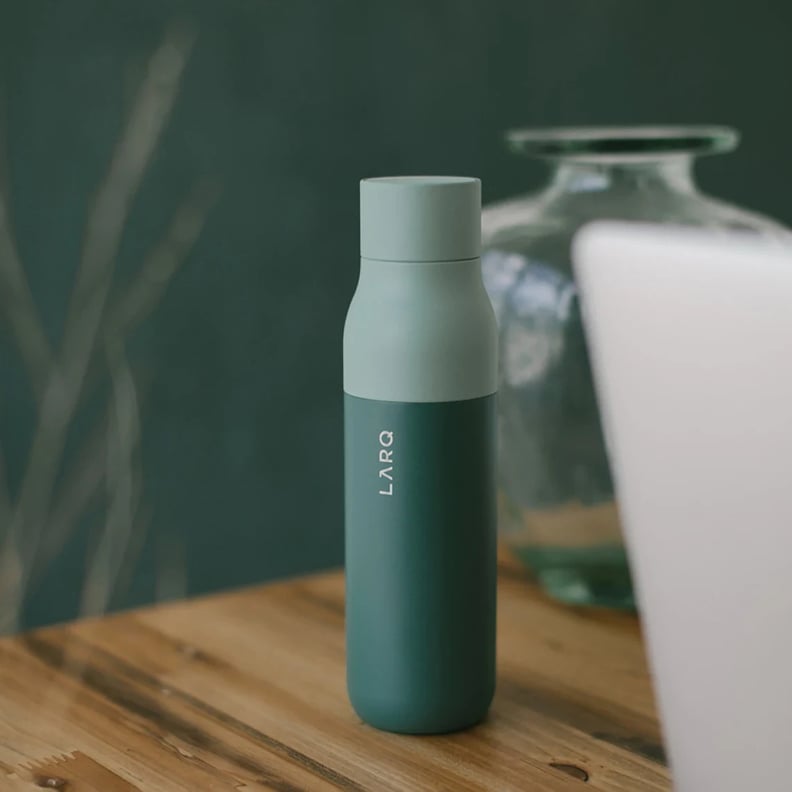 Larq Bottle PureVis
I have the limited-edition green Larq Bottle PureVis ($95), and it makes me smile every time I use it. Plus, the water always tastes good; if you know, you know.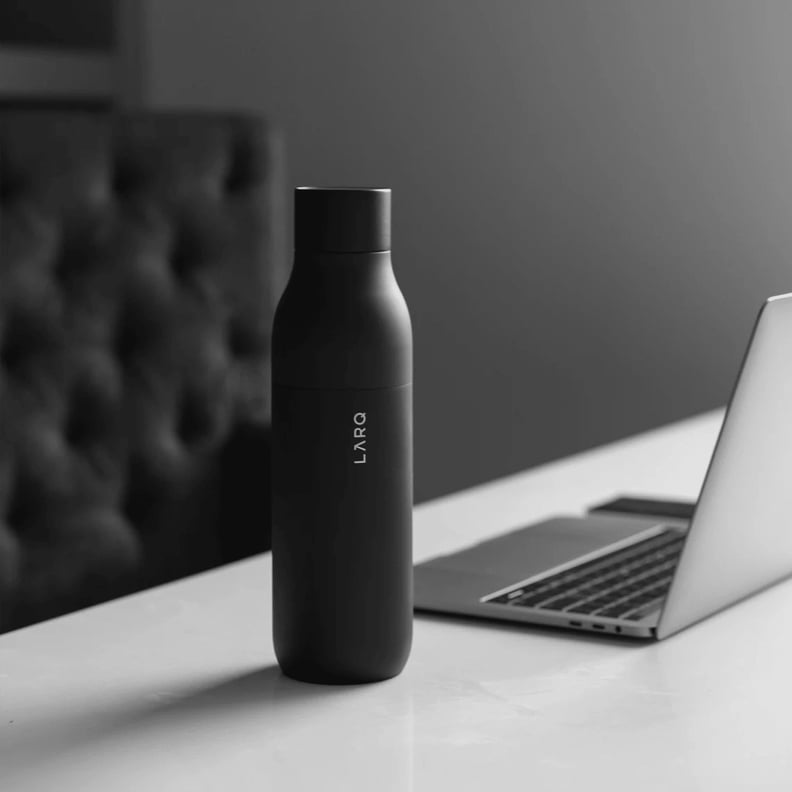 Larq Bottle PureVis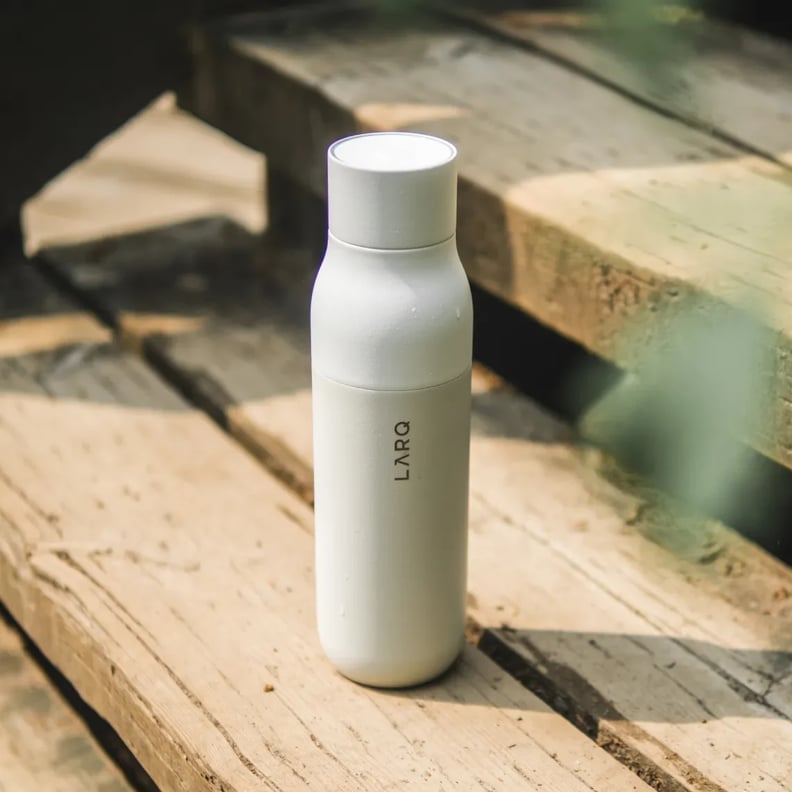 Larq Bottle PureVis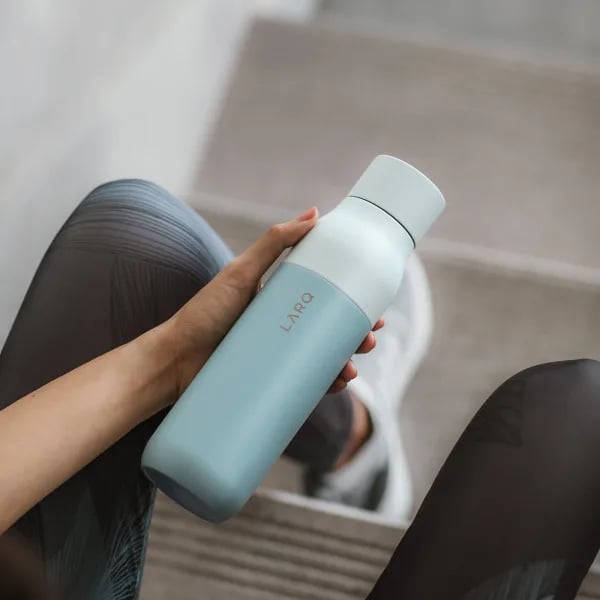 Larq Bottle PureVis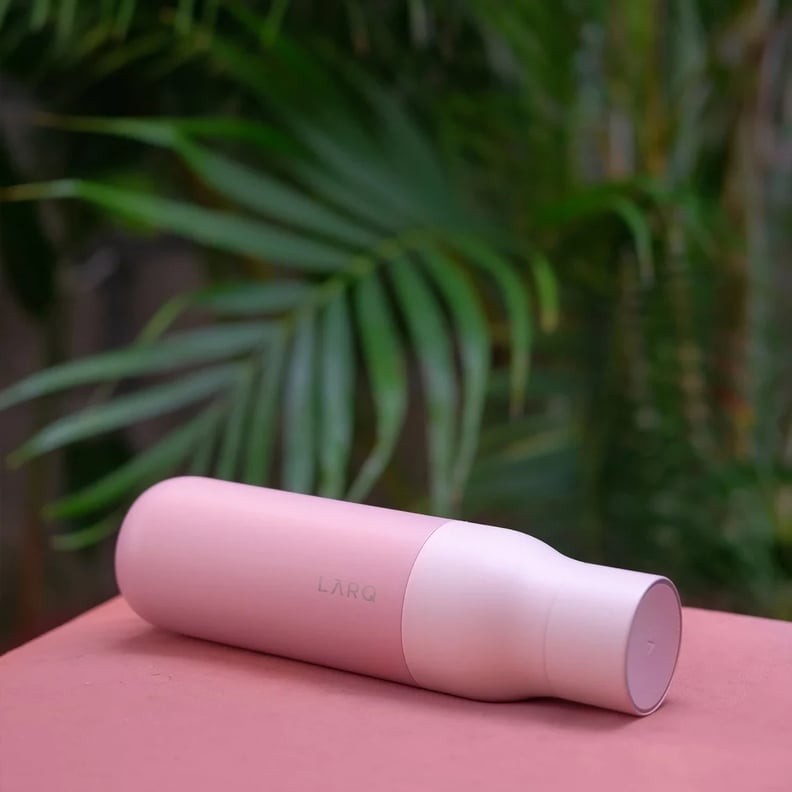 Larq Bottle PureVis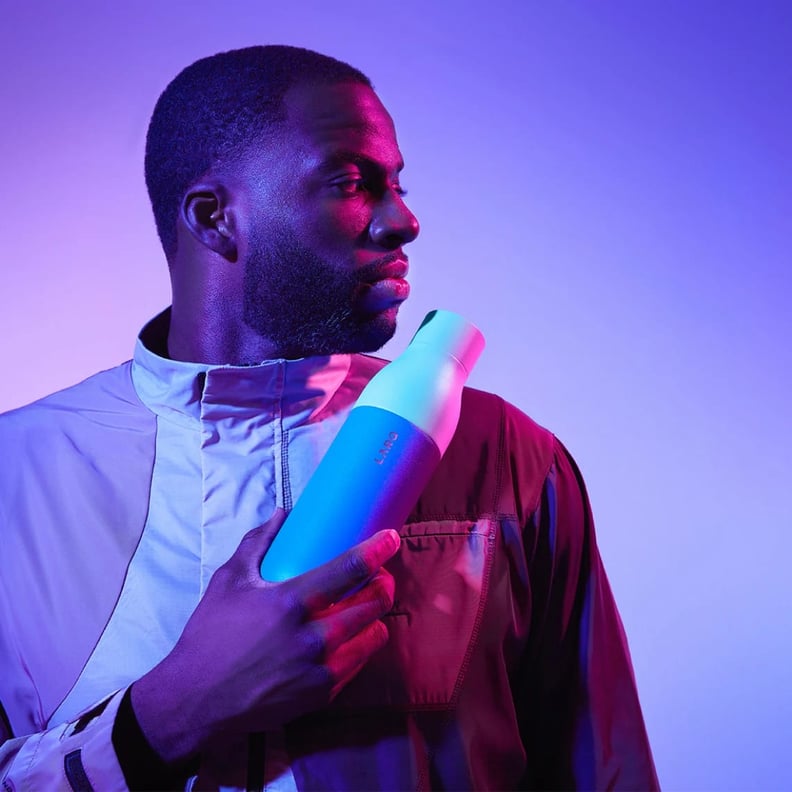 Larq Bottle PureVis
This Larq Bottle PureVis ($95) is in collaboration with NBA star Draymond Green, and the material is easier to grip if you're sweaty or moving.