LeBron James Calls for the Release of Brittney Griner
LeBron James Joins the Ranks of Athletes Calling For Brittney Griner's Release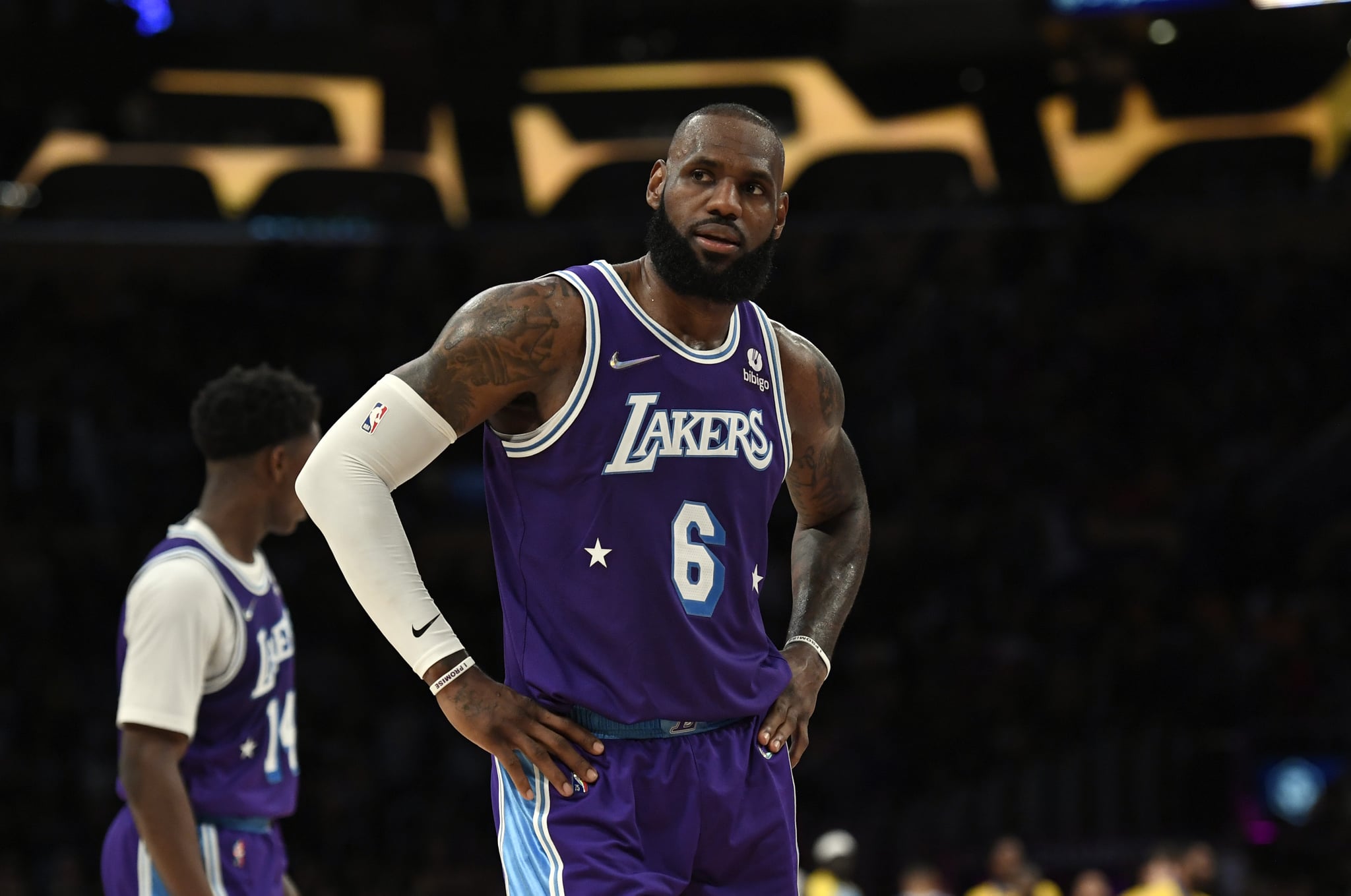 WNBA basketball player Brittney Griner has been stuck in Russia since February. She was detained in an airport after Russian officials claimed they found vape cartridges containing hash oil (from cannabis, which is illegal in Russia) in her luggage. The US State Department has ruled that she's been wrongfully detained, meaning they'll more aggressively pursue negotiating her release, according to the Associated Press — but so far, there's been no luck.
So basketball star LeBron James is standing up to try to do something about it.
On June 5, James took to Twitter to call for Griner's release. "We need to come together and help do whatever we possibly can to bring BG home quickly and safely!!" he wrote. "Our voice as athletes is stronger together." He also tagged @uninterrupted, the athlete empowerment brand he cofounded, and included a hashtag for and materials from the campaign #WeAreBG, which is dedicated to advocating for Griner's release.
The campaign, which is backed by the WNBA Union and the activism group Athletes for Impact, is encouraging people to get involved by signing a Change.org petition; attending in-person or virtual rallies; posting to social media with the #WeAreBG hashtag; and writing, calling, and tagging White House officials and government representatives to push them to do something to facilitate Griner's release. The brand is also selling pins and apparel with the #WeAreBG logo; the Celtics were already seen sporting the shirts this weekend in support of Griner.
Many coaches, athletes, and fans have been vocal about Griner's release, but James — with his 51.4 million Twitter followers — using his platform to draw attention brings the cause to a whole new level. (His tweet alone already has 2.6K retweets and 15.3K likes.)
"Like many athletes competing in the WNBA, Griner — a two-time Olympic gold medalist — plays abroad during the WNBA offseason for the love of the sport, but also in exchange for substantially bigger contracts, which are not available to women's basketball players in the U.S.," reads the #WeAreBG website. "Pay inequity has led to Brittney Griner's wrongful detention in Russia, where she is being used as a political pawn."
"She is consistently denied consular access and is facing inhumane conditions, being denied communication with her friends, family and loved ones," the site continues. "As a decorated Olympian and member of an elite global sport community, Brittney's detention must be resolved out of respect for the safety of all athletes traveling to compete internationally and the sanctity of sport. It is imperative that the U.S. government immediately address this human rights issue and do whatever is necessary to return Brittney home quickly and safely."
With Russia's war in Ukraine escalating during Griner's detainment, the situation is certainly complicated — but here's hoping she's back on US soil soon.
Image Source: Getty Images / Kevork Djansezian / Michael Gonzales