This Boston Marathon Finisher Got the Best Surprise Ever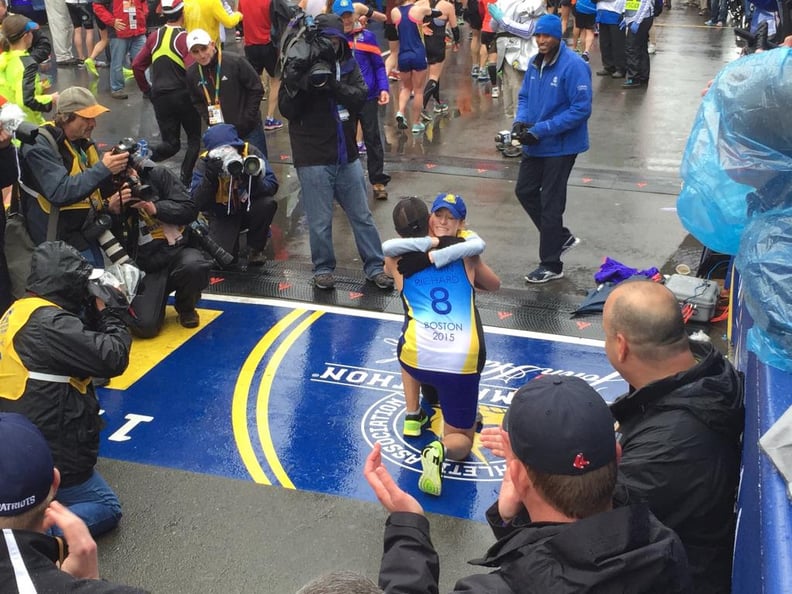 Twitter | marty_walsh
When you cross the finish line of a marathon, you experience many unique emotions: relief that the race is over, curiosity about your pace, pride in your performance, and perhaps even a craving for cheeseburgers. But for Boston Marathon runner Amy Sennett, "Is my boyfriend proposing right now?" was the only thought racing through her head as she completed the 26.2-mile run.
Amy's boyfriend of six years, Dan Koh, planned his proposal down to the tiniest detail. "Every .1 mile starting at mile 24.8, a different friend held up a poster with a message to the couple. Each of the 12 posters had a line from a poem that Koh wrote for Sennett," reports The Boston Globe.
Amy, you've changed my life

We've been through it all

From Boston — (Kaya!)

To DC — (M Street!)

To New York — (Cramped Studio!)

To Philadelphia — (Talula's Garden!)

. . . and back.

There's a lot we have left to learn

But I know one thing for sure

I love you, and will love you, forever

You're the answer to all my questions

But I have one question left to ask . . .
As the pair crossed the finish line together, Koh's boss — none other than Boston Mayor Marty Walsh — presented him with an engagement ring so that he could pop the question to Sennett. She happily said "yes," and the two celebrated with smiles, postrun sweat, and roses. Aww! Read on for more photos of the surprise proposal; we promise it's the sweetest thing you'll see all day.
Amy and Dan met at Harvard Business School, where they bonded after becoming running buddies. It makes sense that they'd get engaged after a race!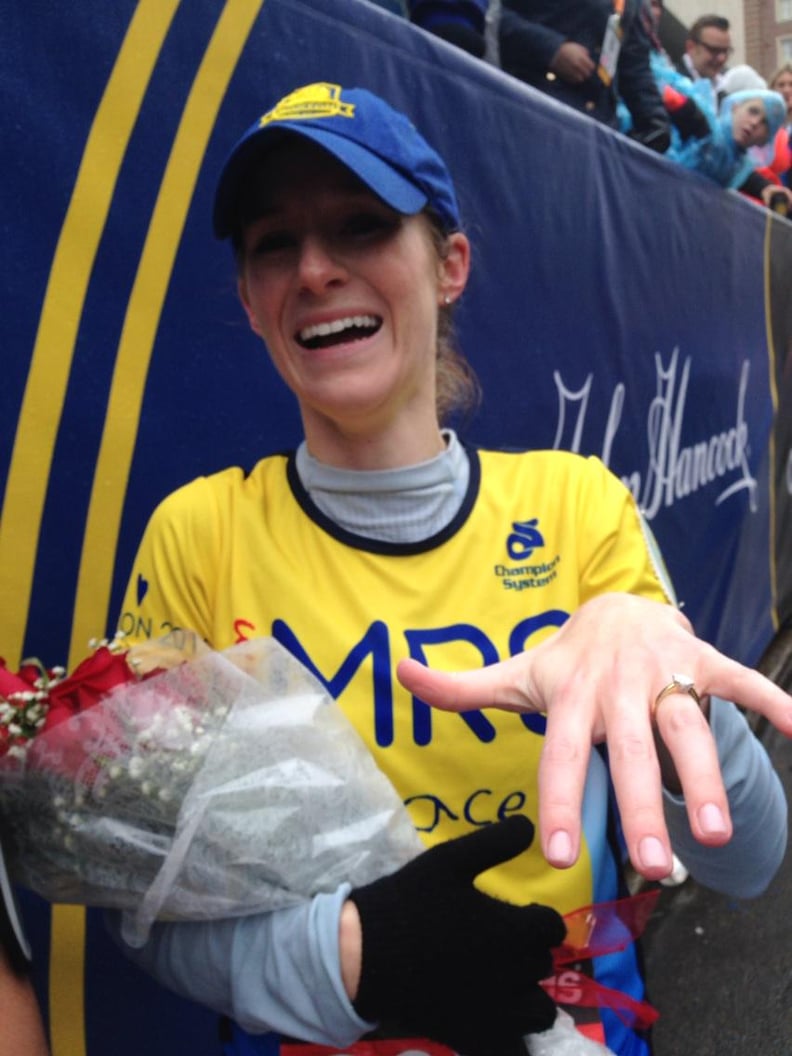 Gorgeous bling, romantic roses, a loving fiancé, and a kickass marathon pace. What more could a runner want?