These Stylish Activewear Sets Are Breathing New Life Into Both Our Wardrobes and Workouts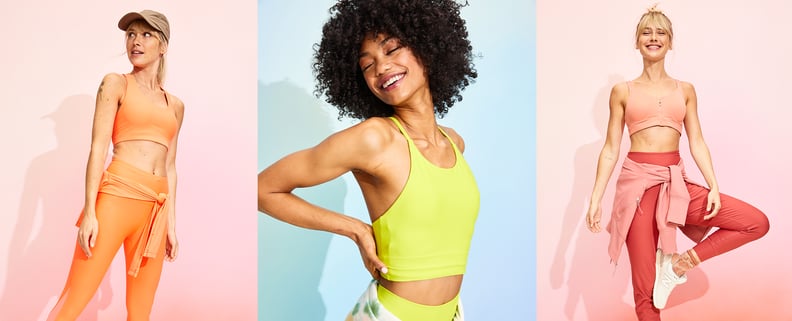 Old Navy
Old Navy
As POPSUGAR editors, we independently select and write about stuff we love and think you'll like too. If you buy a product we have recommended, we may receive affiliate commission, which in turn supports our work.
These days, the best thing an outfit can be is versatile. We're talking lounge-at-home-and-feel-cute-running-errands-and-get-your-sweat-on kinds of versatile. A multifunctional outfit is pure gold in our books, and coordinating sets are It. With sunnier days ahead, our editors have been craving bright, mood-boosting pieces and comfortable fabrics that can take you anywhere — or nowhere — and their activewear picks from Old Navy's new Powersoft collection are uplifting, soft, and ready to see you through any type of workout. Better yet, they're made to mix and match.
With so many possibilities, the brand's new line of light compression leggings (in its highest-rise fit yet!) makes it easy to create a look that's truly your own — one that fits your life and your style. Check out our editor-curated outfits ahead.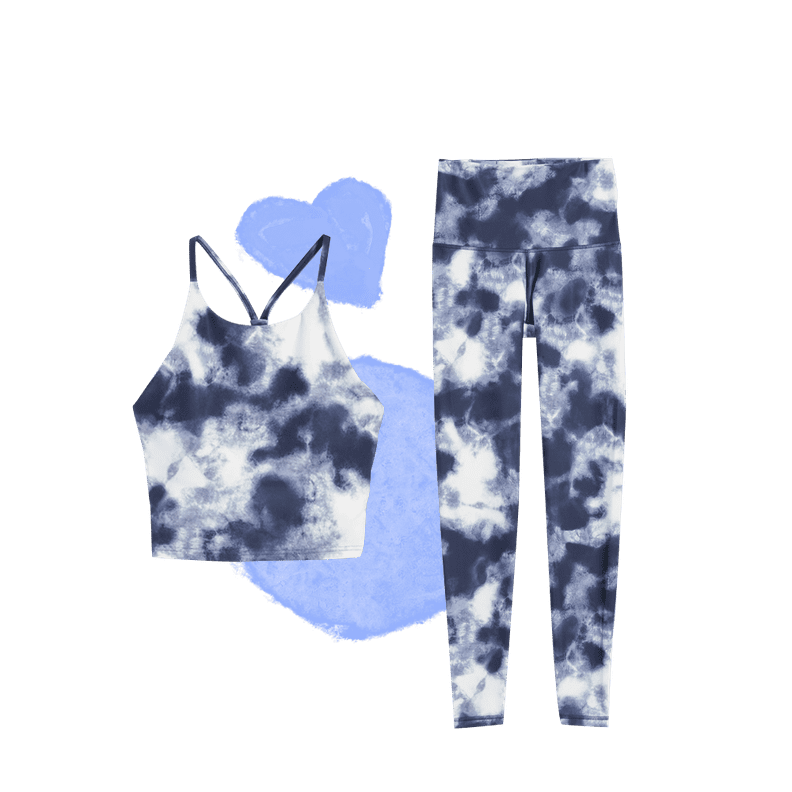 "When things get stressful at work and I need to take a little midday break, I'll pause for a 30-minute yoga session or run during lunch. Being able to put on something as soft and easy as this Light Support Powersoft Longline Sports Bra ($30) and the matching leggings ($40) underneath my oversize hoodie in the morning makes this transition so much easier for me. I love that these leggings have a hidden pocket where I can stash my keys or card. Plus, a matching outfit still helps me maintain a touch of style, even when my look is full-on athleisure." — Sarah Wasilak, fashion editor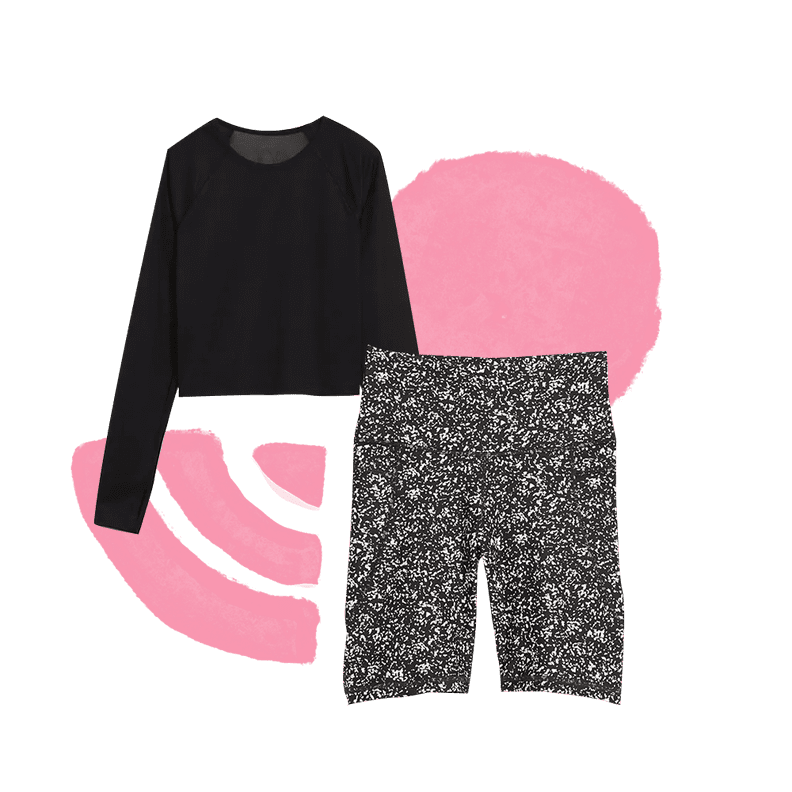 "I pretty much live in activewear, and my favorite pieces are ones that are versatile enough to pass as both loungewear and streetwear. This long-sleeved performance top ($30) is so soft and comfy, I could sleep in it. Yet, I've also paired it with high-waisted jeans for trips to the grocery store. The cropped fit is so flattering! After my workday, I can throw on these high-waisted bike shorts ($27) for a quick workout and I'm good to go. They're breathable with light compression, which is everything I look for in my fitness gear." — Kathleen Harper, branded content style editor
"As much as I love my compression leggings, sometimes I want to work out in something not as body-hugging but still lightweight. That's where these high-waisted joggers ($40) come in. They're basically leggings, but with just a bit more movement (plus pockets!). For a training sesh, I'd pair them with a printed sports bra ($30), then add a flowy trench coat on top to grab a smoothie afterward." — Stephanie Nguyen, branded content senior editor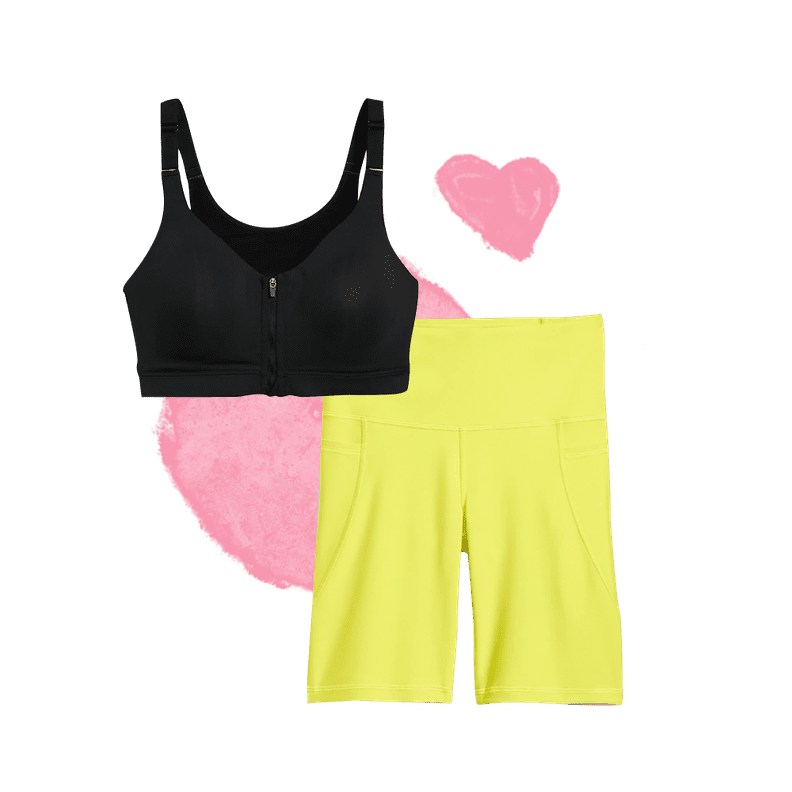 "I live in bike shorts. Seriously. Whether I'm working from home, taking my dog to the park, or actually, you know, working out, bike shorts are my go-tos. These high-waisted bike shorts ($27) have been my preferred option — the elastic waistband never rolls down, and the Powersoft material hugs all the right curves while being oh so soft and breathable. Plus, how fun is this electric lime color? For days when I'm actually going to work up a sweat, I pair them with the High-Support Powersoft Zip-Front Sports Bra ($35). It provides just the right amount of support without being constricting." — Aviel Kanter, branded content associate director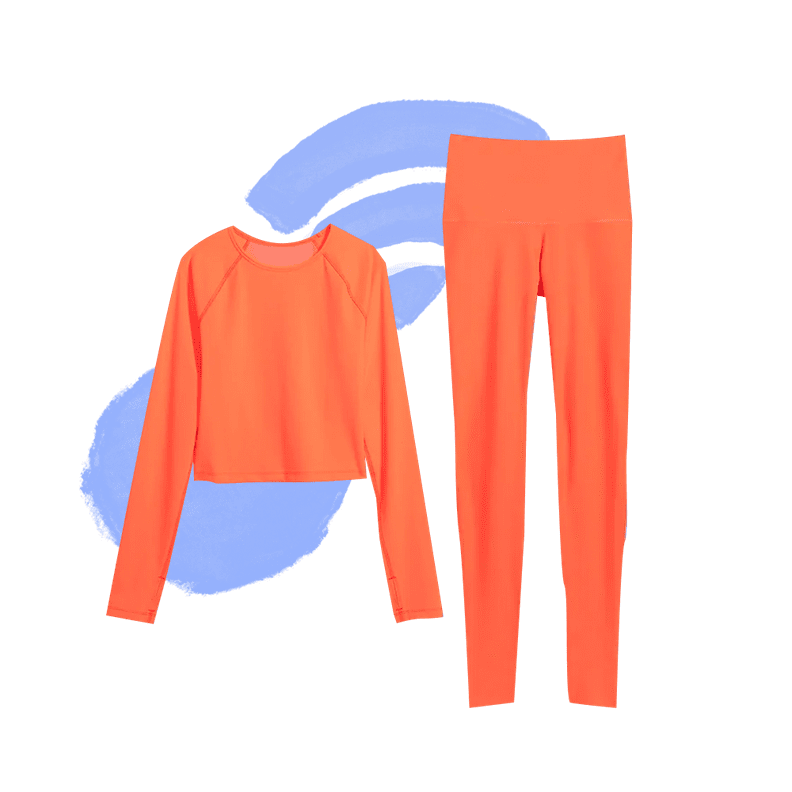 "I've always been a high-waisted-leggings type of gal. They're my go-to for everything from working out to running around the playground with my 2-year-old. Since I wear them almost every day, I'm trying to push myself to try different colors and patterns. I don't know what it is about this neon coral shade ($40), but it's really speaking to me. I love that I can pair it with more neutral tops for a casual look or just go full bold with a matching top ($30)." — Amanda Elser Murray, branded content style director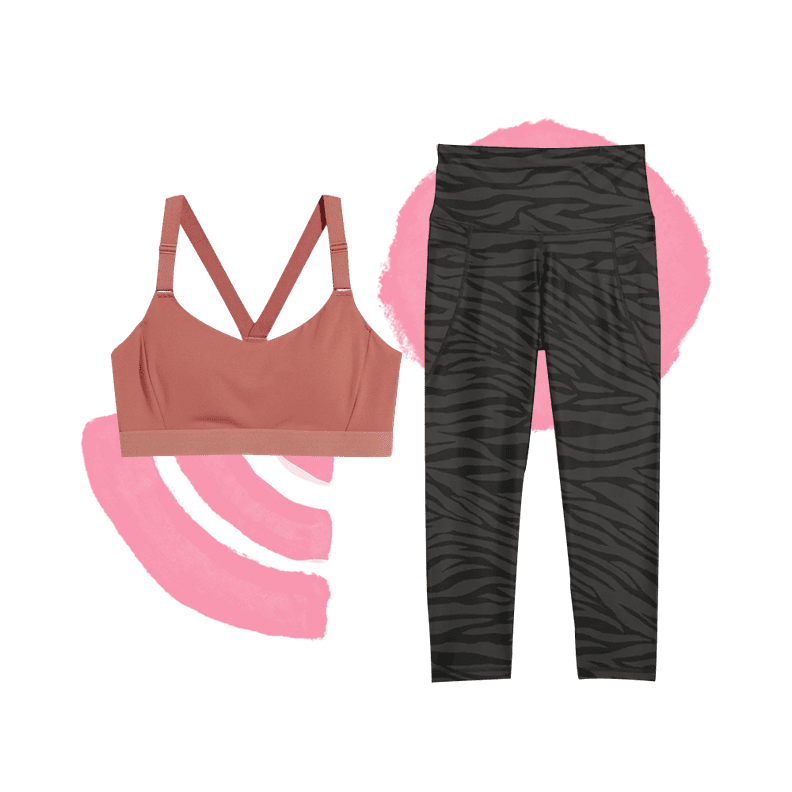 "My work-from-home uniform almost always includes leggings — who wants to wear real pants to sit on video calls all day? Instead of reaching for basic black every day, I'm mixing it up with a subtle zebra-print pair ($37). I'll pair them with a fuzzy sweater or pastel sweatshirt during the workday, then change into a coordinating sports bra ($30) to do yoga or HIIT at home once I shut my laptop." — Annalise Mantz Lowenstein, branded content editor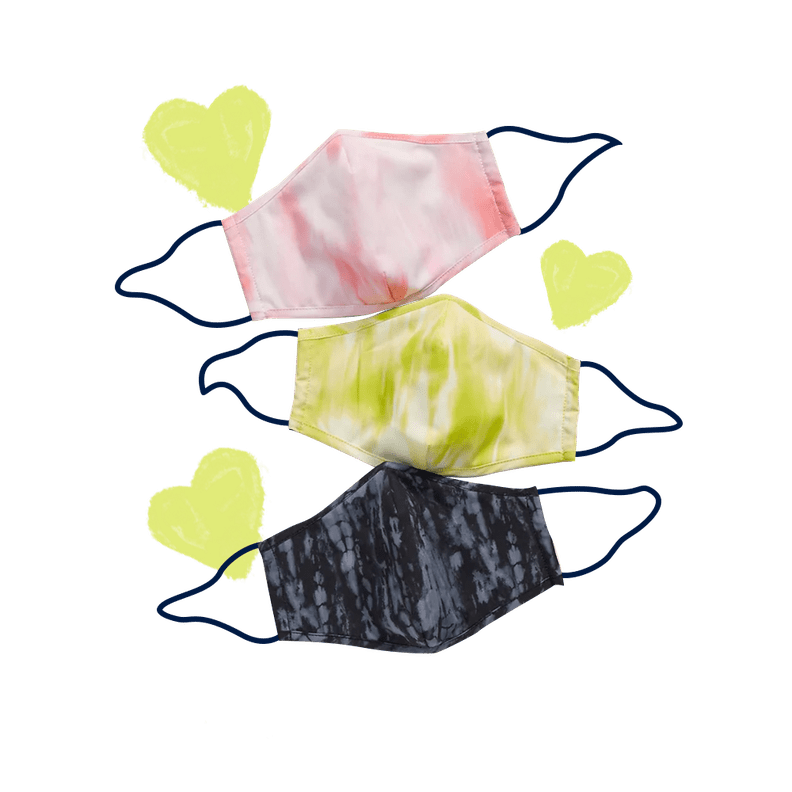 "It's hard to find cute activewear masks that are breathable and stay put. These masks ($13) have adjustable sides and a nose wire so you get a perfect fit every time. I love that they come in packs of three so you can mix and match." — Dana Avidan Cohn, executive style director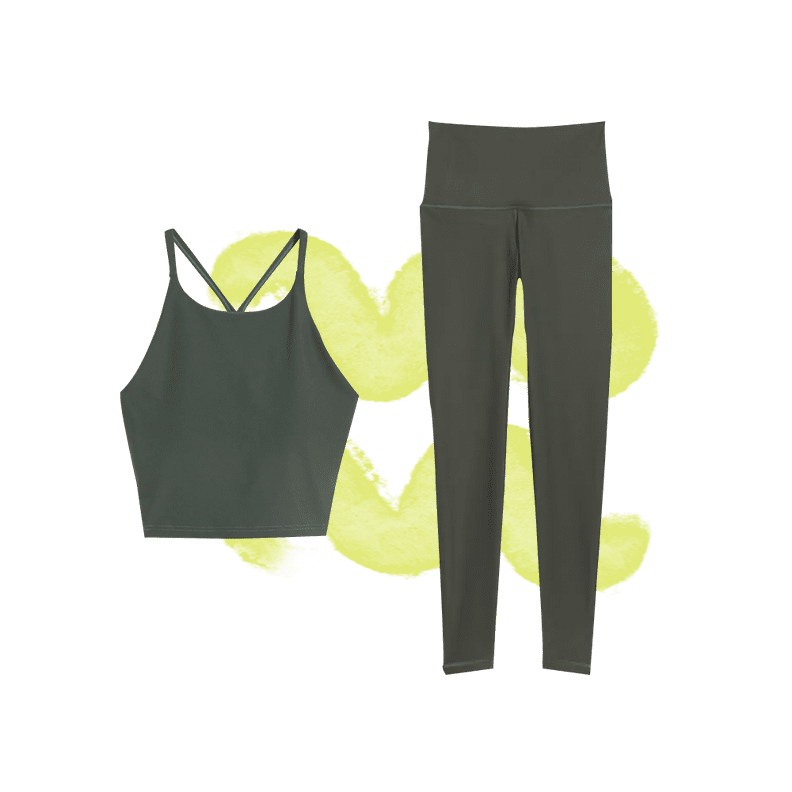 "Lately, I've been shopping for workout clothes the way I shop for swimwear. It's all about investing in matching sets. I find it's easier to organize my workout clothes that way and see what I really have. It also lets me easily spot colors that I know are for certain types of exercise like yoga or high-intensity workouts. I love this neutral army-green sports bra ($30) and the matching leggings ($40) for a flow class." — Dana Avidan Cohn, executive style director