Meghan Markle Contemplated Suicide During Her First Pregnancy, Was Denied Royal Support
Meghan Markle opened up about how her mental health suffered as a senior member of the royal family. During a bombshell interview with Oprah Winfrey on March 7, the Duchess of Sussex said she lived with suicidal thoughts during her first pregnancy and was afraid to tell her husband, Prince Harry. When she worked up the courage to vocalize her need for help, he supported her. The royal family as an institution, however, did not.
Meghan explained she thought ending her life would "solve everything for everyone." She experienced criticism rooted in racism by the British press and felt "silenced" by her husband's family, without protection. "I was ashamed to say it at the time and ashamed to have to admit it to Harry. But I knew that if I didn't say it, then I would do it," she said. "I just didn't want to be alive anymore."
Meghan recalled an event in 2019 that occurred shortly after she told Harry about her suicidal thoughts. "I remember him saying, 'I don't think you can go,' and I said, 'I can't be left alone.'" Photos from the night at the Royal Albert Hall show the couple smiling and looking joyful, but Meghan can only see her hand clutching Harry's. "We're both just trying to hold on," she remembered. As the theater lights went down, Meghan would weep.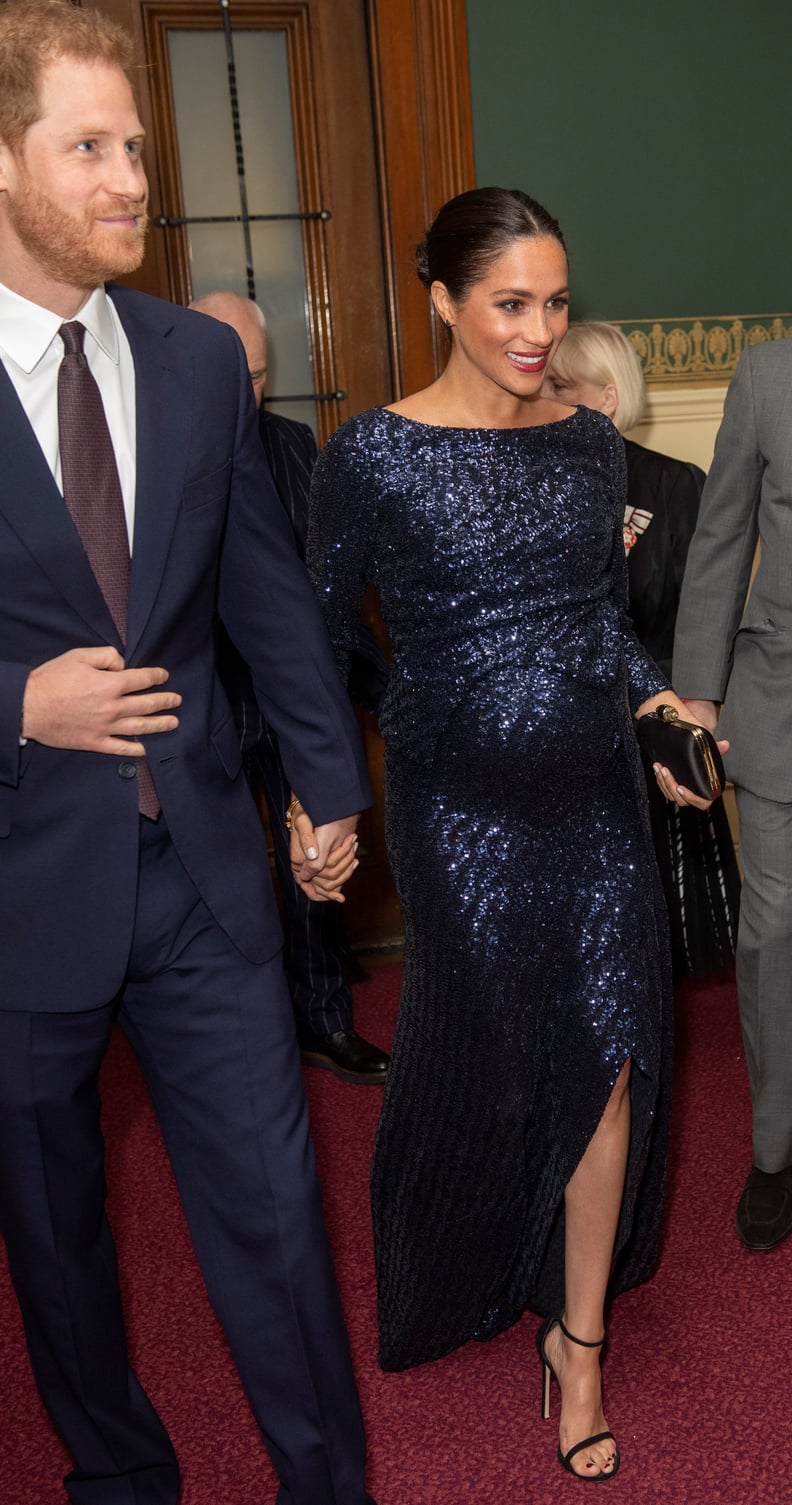 Meghan sought help from "the institution," the name given to senior officials who worked for the royal family. She was turned away. She then looked for support from the palace's HR department; they sympathized with her feelings, but told her they couldn't help because she wasn't a paid staff member. Even Harry was doubtful Meghan could get any real assistance within the palace walls.
Despite the trauma of royal life and the relentless onslaught of attacks on her character, Meghan is closer to peace outside of her royal role. She and Harry moved to California with their 1-year-old son. She found solace in the friendship of one of Princess Diana's closest confidants. ("Who else would understand what it's like on the inside?") As the couple get ready to welcome baby number two, she's full of hope.
"I grieve a lot. I mean, I've lost my father. I lost a baby. I nearly lost my name. I mean, there's the loss of identity. But I'm still standing, and my hope for people in the takeaway from this is to know that there's another side," Meghan said. "To know that life is worth living."
If you or a loved one are experiencing suicidal ideation or are at risk, the National Suicide Prevention Lifeline has several resources and a 24/7 lifeline at 1-800-273-8255.