Mental Health Resources for the APIA Community
These Mental Health Resources Were Created For the APIA Community, and They're Available If You Need Help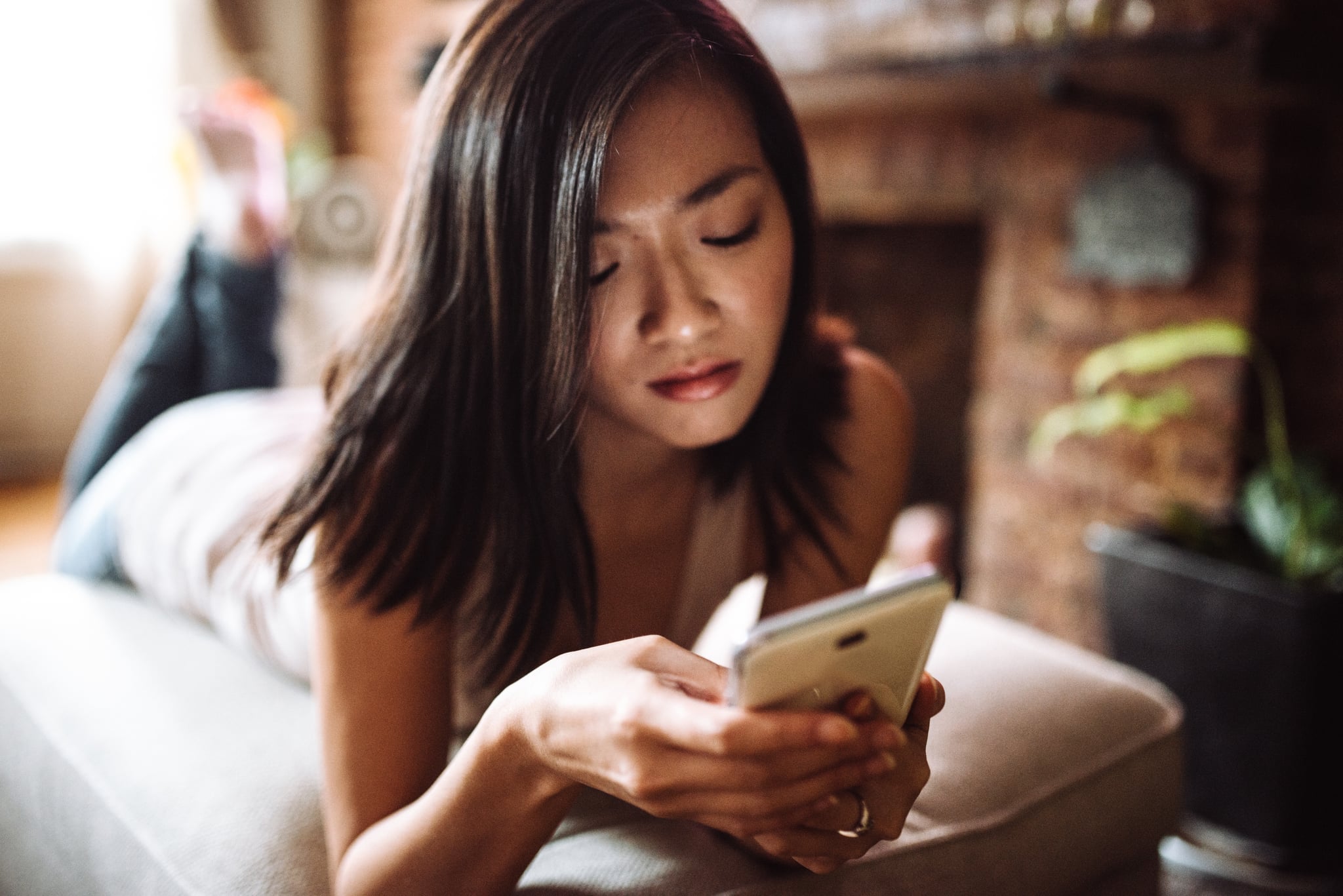 With the rise of anti-Asian hate crimes — the Stop AAPI Hate National Report covered 3,795 incidents from March 19, 2020, to Feb. 28, 2021, which only represent a fraction of the hate incidents against the APIA community each year — it is more important than ever for Asian and Pacific Islander American (APIA) folks to take care of their mental health.
"Seeking help is human; it does not mean you are weak, it does not mean you are 'crazy,'" therapist and coach Edward Lee, LMHC, said. He explained that the reality is everyone needs mental health help. "There is a lot of stigma around mental health help, especially in the Asian community. Not seeking mental health help when we need it actually hurts us individually and collectively."
Lee added that humans are social beings by nature, so adding these horrific crimes on top of a global pandemic can exacerbate feelings of hopelessness and loneliness — it's not normal to handle things in isolation. "You don't have to do anything alone," he said.
Licensed psychologist Sarah Kwan, MS, PhD, told POPSUGAR that racial trauma can be compounded when racial stereotypes and expectations are internalized. "For [APIA folks], a major stereotype is that we are 'unemotional' and lack emotional need; the message is that we 'shouldn't' need help," she explained. "To cope, emotions may be repressed, signs of suffering may be ignored, and we may find ourselves simply gritting our teeth through the pain."
Even if you feel like you don't "need" therapy, you could be holding on to trauma that you might not realize. Lee described these symptoms as: ruminating or negative thoughts; flashbacks; having feelings of melancholy, anxiety, grief, hopelessness, or fear; and exhibiting behaviors such as avoidance, hypervigilance, irritability, muscle tension, inability to concentrate, and changes in sleep.
The bottom is line is that there shouldn't be any shame in seeking the help from a professional or organization to take care of your mental well-being. "To seek out mental health services as a means to find safety in the mind and body is the most important step in healing from trauma," Dr. Kwan said. Below, we've compiled a non-exhaustive list of therapist directories, organizations, Instagram accounts, and other mental health resources specifically for the APIA community, gathered in part from information from Mental Health America.
Therapist Directories
Advocacy and Mental Health Information
Instagram Accounts
@asianmentalhealthproject: The Asian Mental Health Project was founded by Carrie Zhang, and provides resources to educate about mental health and encourage people to seek help. Last year, Zhang started check-in sessions on Instagram Live called Stay In, Check-In, which are a safe space for people to connect with mental health experts and share experiences. The Asian Mental Health Project notes it's not a replacement for therapy.
@asiansformentalhealth: This instagram account is run by clinical psychologist Jenny Wang, PhD. She notes that this also isn't therapy, but the feed is filled with positive affirmations, advice, tips, and nuggets of wisdom from a professional to the APIA community.
@itsjiyounkim: Ji-Youn Kim is a Registered Therapeutic Counsellor based out of Vancouver, Canada. She offers coaching and counseling sessions via video and phone therapy. She uses her position as a social justice advocate on her Instagram feed, informing her followers on the connection between social justice and mental health.
@hieupham.lcsw: Hieu Pham, LCSW is a therapist based in Orange County, CA who specializes in treating anxiety, depression, and trauma. Her feed offers compelling infographics, quote graphics, and photos to inform her followers and help erase the stigma associated with mental illness and therapy.