Mikayla Nogueira Posts TikTok About Weight Gain and Bikinis
TikTok's Mikayla Nogueira Makes a Strong Case For Throwing Away Old Bikinis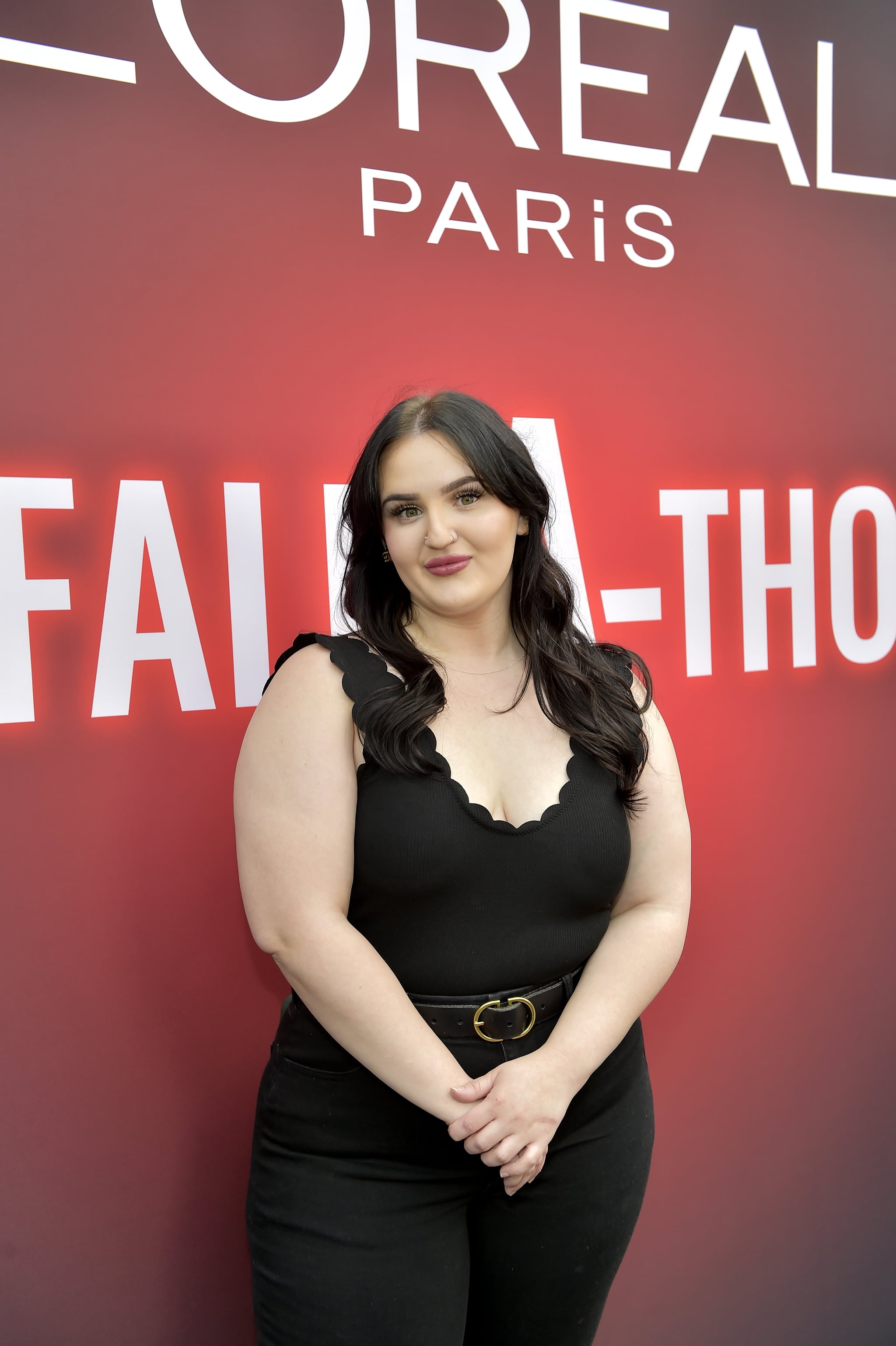 Image Source: Getty / Stefanie Keenan
Mikayla Nogueira became a household name for knowing a thing or two about makeup. The 23-year-old TikTok star built a following of almost 12 million by testing viral makeup hacks and posting digestible makeup tutorials on her channel. But, more recently, Nogueira has continued to build her community by expanding her platform to talk about more than just makeup.
In one video published last year, she opened up about her relationship with now-fiancé Cody. In another recent video, she discussed her eating disorder and how she had a "major breakthrough" while shopping for jeans. And in a video posted Monday afternoon, Nogueira posted an empowering video about her 60-pound weight gain while trying on swimsuits for summer.
"See these bathing suits? They're smalls and mediums. And guess what? They're going to the f*cking grave," Nogueira says. "I am now a size large; I gained 60 pounds, and it's time to move on. It's time to move on from sh*t that doesn't f*cking serve you."
In the almost-three-minute video, Nogueira tries on four new bathing suits to replace the ones she's tossing — but not without making an important clarification about why she chose all one-pieces: "Now, I want to talk about this. I am wearing a one-piece bathing suit right now. You can wear a f*cking bikini, cropped bathing suit, whatever you feel comfortable in. Right now, I feel comfortable in a one-piece. I'm new to this size, and that's fine, wear what makes you happy and comfortable."
Radiating confidence, the Massachusetts native then goes on to hype herself up as she tries on the suits (which, quite honestly, look like they were made for her).
"I feel good in this. My boobs look good, the waist is still snatched," she says while wearing a classic black one-piece. In another suit, she says, "OK, this looks pretty f*cking hot. This looks f*cking great. Are you sh*tting me? I f*cking love this bathing suit." And later: "The minute I can get to a f*cking beach, the minute I can get to a f*cking pool, I'm going."
Nogueira does, however, stop to address her previous insecurities. "See this fat here? I used to be f*cking embarrassed about this kind of sh*t. Now? I don't give a f*ck. I think it looks kind of good, I think it's kind of sexy. And one other thing? I have a sh*t ton of cellulite on my legs, I don't give a f*ck. Like cellulite? Everybody f*cking has it. Everybody."
"This is my body, and I'm going to f*cking serve in this sh*t from now on."
Finishing up her video, the TikTok fave reiterates how important it is to buy clothes that will fit your body instead of stressing about clothes you may have outgrown — something we can all probably relate to as we hold on to those shorts from years ago.
"[The bikinis] all look f*cking good because I bought what I knew I would feel good in. Those f*cking smalls and mediums were sitting in my f*cking room haunting me because I can't even f*cking wear them. They don't fit on my body. Goodbye!" she says. "This is my body, OK? It's a f*cking size 14, 200 pounds, I'm 4'11". This is a large, and this is my body, and I'm going to f*cking serve in this sh*t from now on."
As summer approaches and you get ready to try on bathing suits, remember to wear what makes you feel most comfortable and sexy — because that's truly all that matters. As Nogueira says when wrapping up her video: "What a great beginning. We're going to have a good f*cking summer, I love you guys."