Miranda Kerr One-Ups Gwyneth Paltrow With Leech Therapy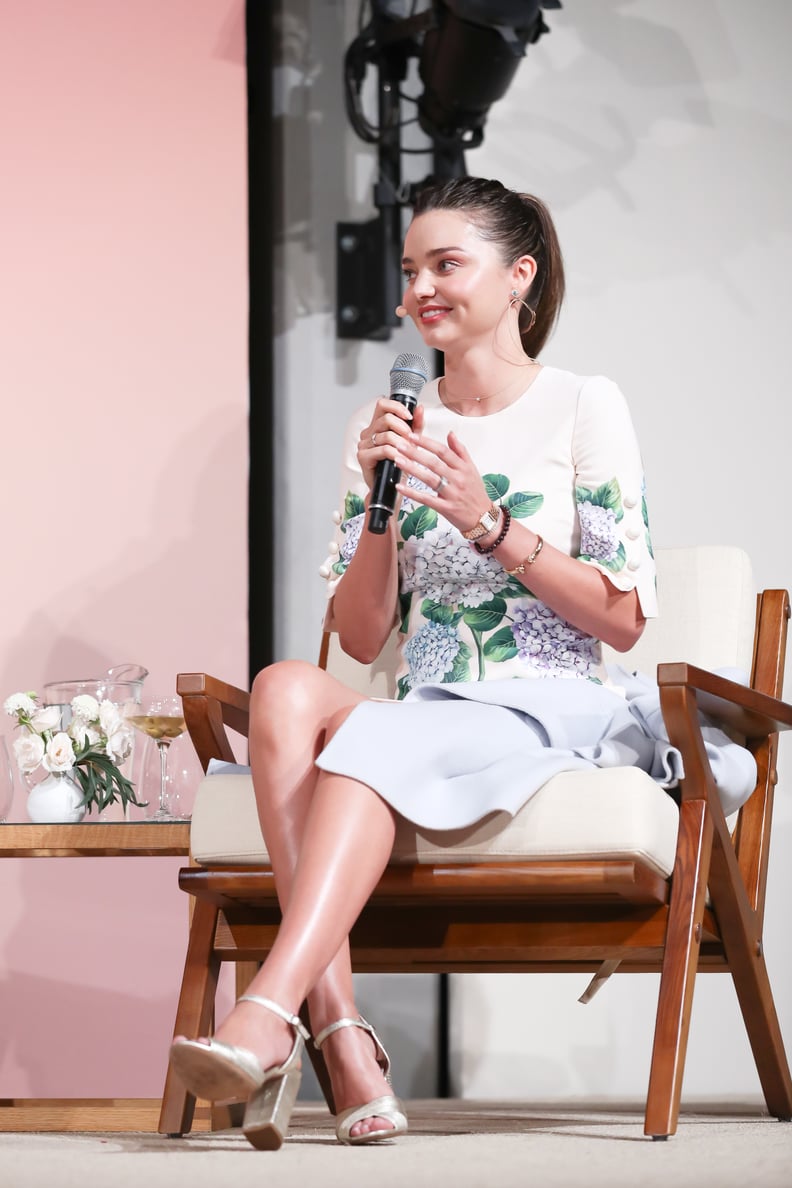 John Salangsang/BFA.com
John Salangsang/BFA.com
"It's getting GOOP in here!" cheered Gwyneth Paltrow, founder of the lifestyle site goop.com, during her celebrity-packed "Ball in the Air" panel. During the keynote, the ladies discussed bizarre health trends in the name wellness, as part of GOOP's first-ever wellness summit.
On the panel was Australian model Miranda Kerr, who is a big fan of wellness, herself, as the founder of KORA Organics skincare line. What really threw Paltrow for a tailspin, however, was Kerr's explanation of the time she tried leech therapy — which Miranda insisted has been done for thousands of years.
Leech therapy first made headlines in Hollywood from Demi Moore with reported benefits that range from aiding in the removal of blood clots to supporting one's nervous system.
Kerr explained that she once put leeches on her coccyx (tailbone) to help further enhance the full-body benefits.
By now, I am pretty sure we have all heard of the Paltrow vagina egg. But, a leech on your backside!?
"I thought I was bat-sh*t crazy," Paltrow spat out, nearly jumping out of her seat with excitement.
But where things really get unorthodox is what Kerr did after her treatment. To avoid the leeches being killed (a standard practice post-therapy), Kerr took them home and currently has them in her koi pond. She went on to share a funny story of how one of the leeches tried to escape, making its way through her home before she finally found it, "alive and kicking!"
Paltrow joked that leech therapy will have to be a topic of discussion at the next year's conference.