4 Celebrity Wellness Rituals That Will Inspire You to Step Up Your Routine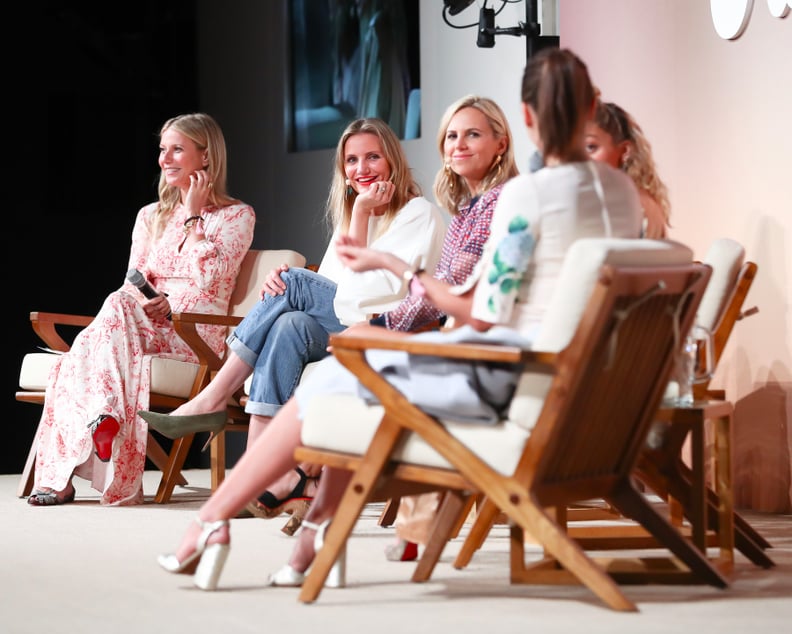 John Salangsang/BFA.com
John Salangsang/BFA.com
Over the weekend, Gwyneth Paltrow's moderated a "Ball in the Air" keynote panel at the inaugural In Goop Health Summit in Culver City, CA. The panel featured Tory Burch, Cameron Diaz, Miranda Kerr, and Nicole Richie discussing work-life balance and wellness.
The event was mostly filled with young millennial women, eager and ready to learn with Goop-branded notebooks in hand, fiercely scribbling down tips from the panels, this one included. The craving for self-improvement was infectious — attendees were positive, friendly, and more than willing to swap advice and favorite products with one another. While there were plenty of tips from attendees themselves, the star-studded panel revealed the methods that each lady uses to keep her balance while juggling so many balls in the air (modeled after the name of one of the products in her new Goop supplement line, naturally).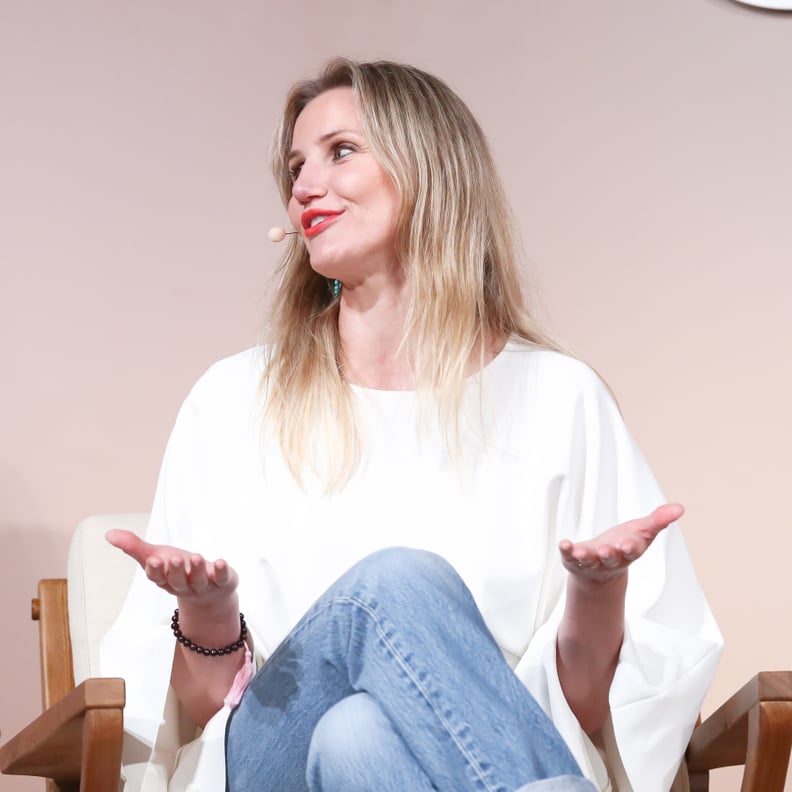 Cameron Diaz: Transcendental Meditation
To help maintain balance and stay grounded, actress and author of The Longevity Book Cameron Diaz noted that she usually starts the day off with a workout session and some TM (transcendental meditation).
She noted that the workout is what gets her endorphins going, giving her a "pick-me-up." It's the meditation practice, however, that truly grounds her.
"When I'm doing TM consistently — at least one per day — everything is just easier," Diaz said. "I can think and see clearly and be energized."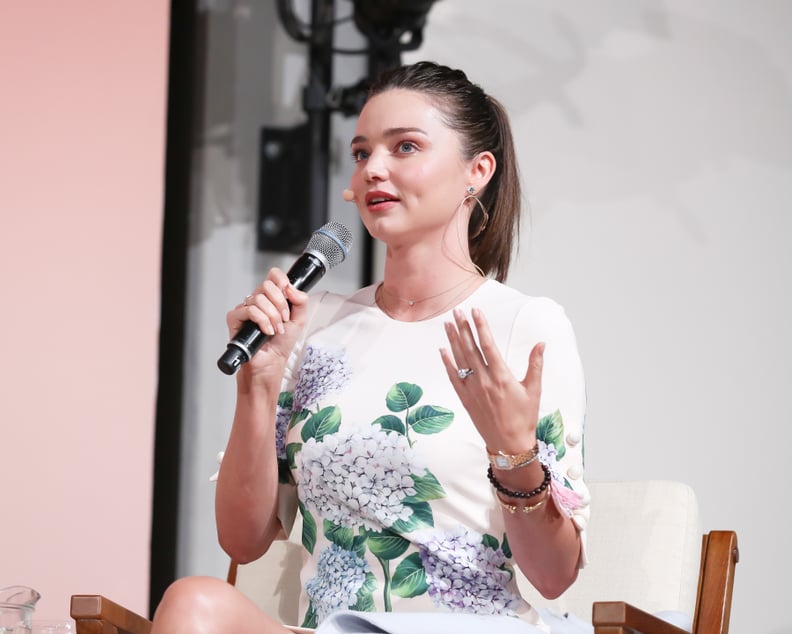 Miranda Kerr: Kundalini Yoga
Australian model Miranda Kerr echoed the importance of meditation, adding kundalini yoga is what reinvigorates her to start the day.
"I don't think I would be able to do it all without that," Kerr mentioned on the panel.
She completes her practice by soaking up a little vitamin D and sticking her feet in the grass, often referred to as grounding. She said that practice for her is very centering. She then likes to "smell the flowers and blow out the candles" (a breathing practice learned from her son's school).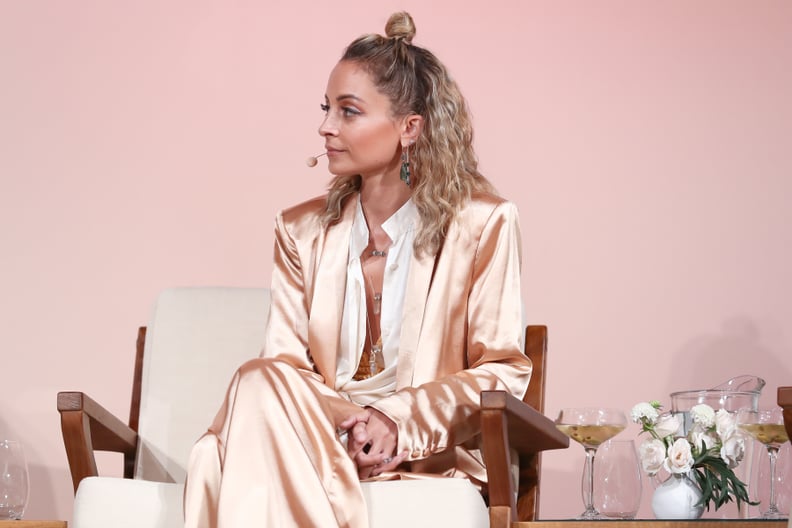 Nicole Richie: A Morning of Nothing
"I do nothing, but I do it so hard," Nicole Richie added when the panel turned to her, leaving the audience in an uproar of laughter.
Richie said she gets up an hour earlier than her kids to fully prepare herself for whatever the day brings. She uses the extra me time to relax and unwind. Sometimes she even pulls out her "grounding slippers" before joining Kerr's ritual of putting her feet in the grass.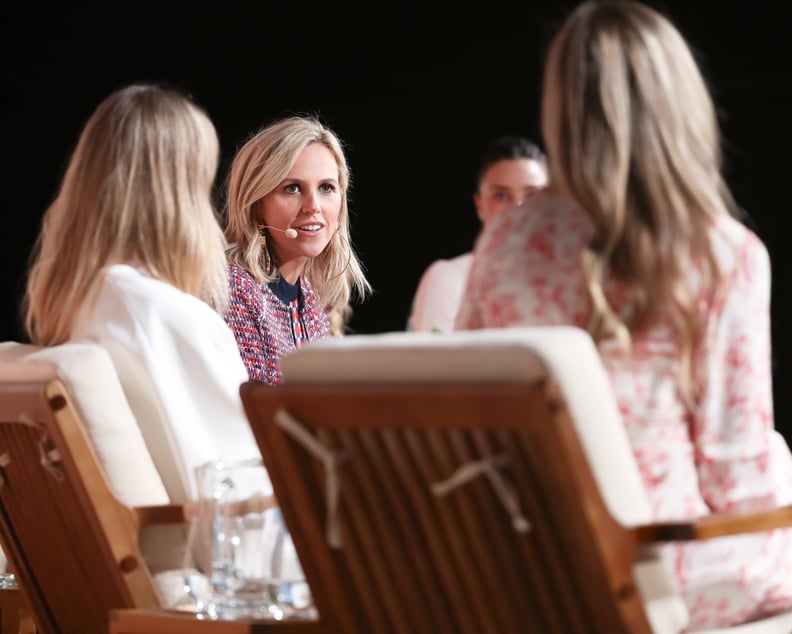 Tory Burch: Focusing on Ambition
For Burch, "Ambition drives you to your passion." Her motivation comes from her unapologetic ambition, which she noted hasn't always been something Hollywood or the business world has ever really embraced with open arms from women. Focusing on achieving her goals and prioritizing family is what gets her up in the morning and keeps her eye on the prize.
"I want to make the world a better place. That's not a bad thing."