Noah Cyrus Opens Up About Xanax Addiction
Noah Cyrus Opens Up About Xanax Addiction: "I Was So Far Gone"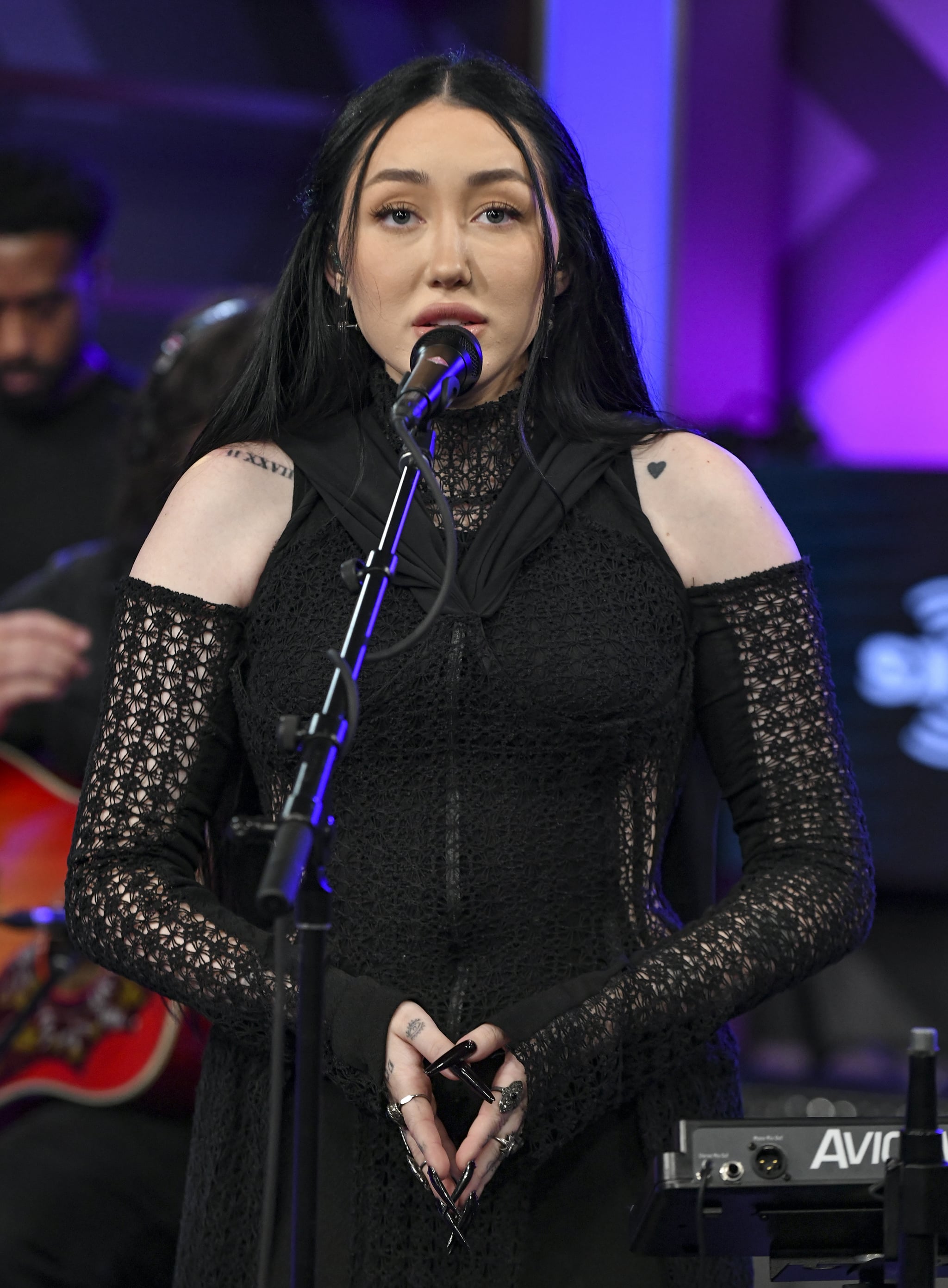 Noah Cyrus has long been an advocate for mental health, sharing her own experience with anxiety and depression to help others "know that they're not alone," as she said in 2019. Now, in a new interview with Rolling Stone, the 22-year-old singer is opening up about her addiction to prescription medication, which she said began around age 18 after she tried Xanax for the first time.
"My boyfriend at the time, when I was 18, was the first person that gave me a Xanax," she explained. "It became a way for us to bond," she said, as well as a way for Cyrus to emulate the person she thought he wanted. "I think I wanted to fit in with him," she said. "I wanted to be what he wanted and what he thought was cool and what I thought everybody was doing."
Xanax is a type of benzodiazepine, a "central nervous system depressant" designed to "sedate, induce sleep, prevent seizures, and relieve anxiety," according to the Centers For Disease Control and Prevention (CDC). It's commonly prescribed to treat generalized anxiety disorder and panic disorder. For Cyrus, the drug was a way to "silence things out for a second and numb [her] pain." It was also highly accessible for the star. "I was surrounded by people who were easily able to get it by buying it from people," she recalled.
As the addiction developed, "it just kind of becomes this dark pit, bottomless pit," Cyrus said. It began to affect her life in noticeable ways: sleeping through the day and waking up at 8 p.m., getting the days mixed up, and experiencing memory problems. In May 2020, the singer struggled to stay awake during an interview following the release of "The End of Everything," her second EP. "I was so far gone," she said.
Cyrus's turning point, she said, was the death of her grandmother in August 2020. "I felt so guilty for not being there when my grandma died," she said. "I was there physically, but emotionally, I was not there. I couldn't be." She remembered "sitting alone," scared, as she pushed away her loved ones.
As her recovery process began, Cyrus said, "I was being helped by everybody that I needed help from, and it took some time to get on my own two feet." Therapy and psychiatry helped, and so did working on her debut album (out Sept. 16). Cyrus recalled finding structure while working with a new manager and producer, even as she channeled her struggles into her songs. "I'm not going to hide my truth," Cyrus said. "I think it was evident that I was going through something the past couple years — I think my fans saw it. I think the public could see it."
Even as she opens up about her private battles with addiction, Cyrus wanted to be clear that she's still working through the process. "I'm not trying to be, like, any spokesperson for recovery or anything like that," she explained. "I, myself, am just going through it and figuring it out."
Image Source: Getty Images / Rodin Eckenroth