Paralympian Oksana Masters on Aiming For Tokyo 2020
Oksana Masters Strives For Her 5th Paralympic Games: "I Learned to Appreciate My Differences"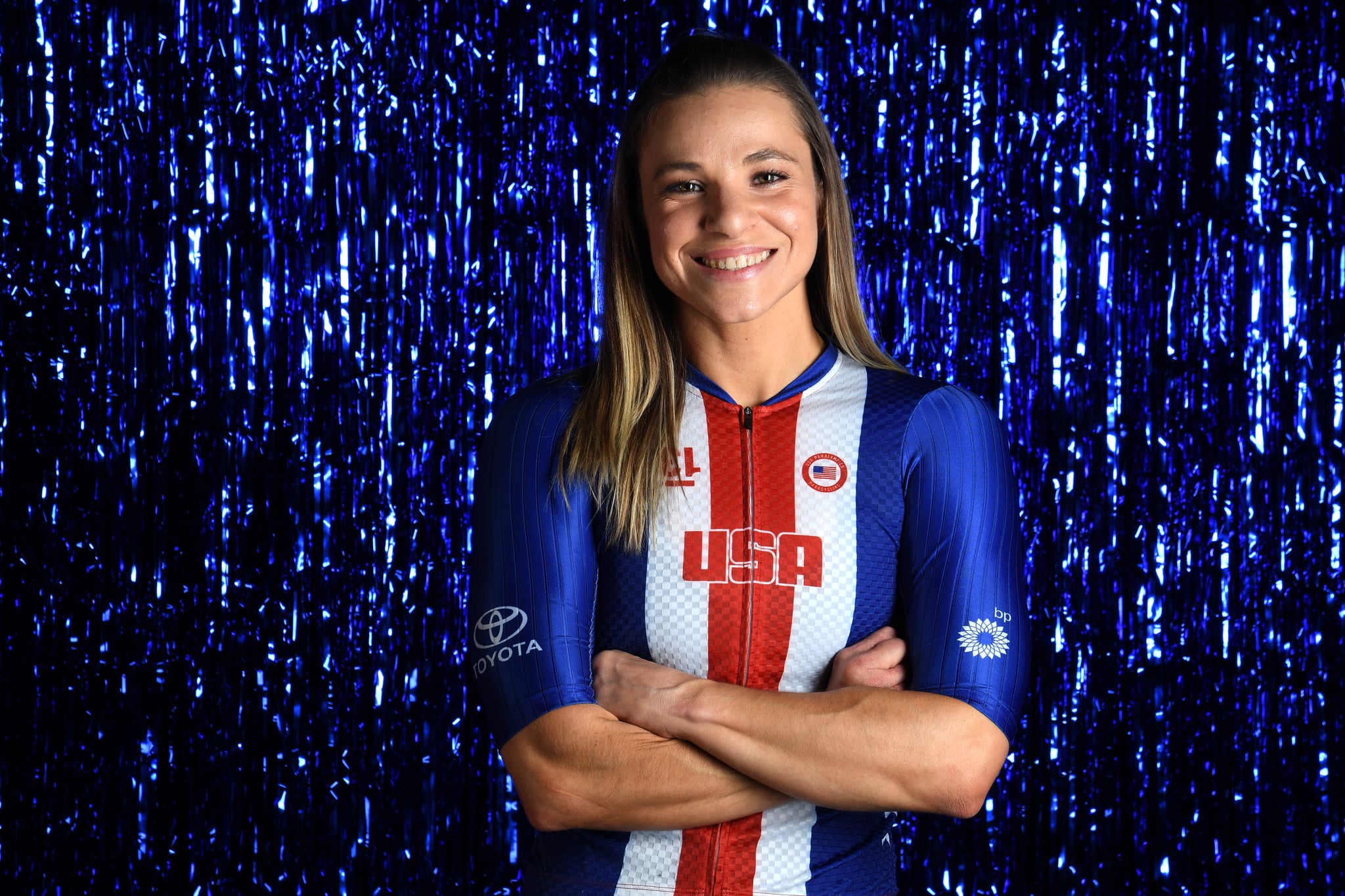 Eight-time Paralympic medalist Oksana Masters says she felt more confident after her legs were amputated. She was born in Ukraine with various birth defects linked to radiation from the Chernobyl Nuclear Power Plant disaster of 1986. She had webbed fingers and six toes on each foot, and tibial hemimilla affected her legs specifically — the left was six inches shorter than the right and both lacked weight-bearing bones.
Oksana, who lived out her early childhood in orphanages, was adopted at the age of 7 and came to the US. "If it wasn't for my amputations, I would not have been an athlete, I know it," Oksana told POPSUGAR over the phone, while she was in San Francisco at the Visa Summit with other newly announced members of Team Visa. "I'm way too short to be in any other sports naturally."
The 30-year-old continued, "I spent my whole entire life covering up myself . . . [but] how you perceive yourself is how the world is going to perceive you." Throughout her four Paralympic Games so far, she's competed in a variety of sports. She made her Paralympic debut at the London 2012 Games, where she won bronze in rowing with partner Rob Jones. She'd been rowing since she was 13 but switched to skiing the following year due to a back injury. Since, she's taken home a slew of Nordic (cross-country) and biathlon (cross-country and shooting) medals from the Winter Games: silver and bronze in cross-country at Sochi 2014, then two gold and a bronze in cross-country events and a silver in two biathlon events at PyeongChang 2018.
Oksana, who recently won female Paralympic athlete of the year, is also a para-cyclist. She finished just off the podium at Rio 2016 in the road race event but earned two silver medals at the 2019 UCI Para-cycling Road World Championships — one in the H5 road race and one in the time trial. And, it's para-cycling that she's focusing on for the 2020 Summer Paralympics in Tokyo.
"Cycling is unlike any of my other sports," Oksana shared. "It's not just about the fitness, you have to have your equipment dialed in. And then, being that I'm in a handcycle, it's even that much more imperative that it's dialed into you and your body type and your position." She continued, "I literally have replayed that feeling of getting fourth place in Rio so many times and of everything that I did wrong, or 'should have, could have, would have' scenarios." This, she said, is fueling her fire.
"I learned to appreciate my differences because that is what's going to make me irreplaceable at the end of the day and in this world."
Training for Tokyo is going to be somewhat of a balancing act, she told POPSUGAR, because she's still competing in her Winter season full-time. In fact, Oksana, who won five World titles this year, said that the first World Cup for Nordic is in December. She plans on having her bike with her to do morning workouts and will hit the gym in the afternoons after shooting and skiing practice.
Another obstacle she may face is the fact that she'll be doing less intense weightlifting sessions than she typically does. During a normal season, when she isn't also looking ahead to para-cycling, she'd lift three times a week for skiing, but "lifting in the gym hurts my cycling." Qualifications for Team USA are based off of the time trial event results (as opposed to the road race), and she said she has to be strategic with her gym workouts and not lift as much through the Nordic season.
If she makes it to Tokyo, Oksana said she'll aim to compete in both the road race and time trial events and will try for the handcycling team relay as well. When asked how many Paralympic Games she wants to compete in before retirement — Tokyo would be her fifth — she said, "I've actually never thought about it as a goal number. What I've thought about, though, is I definitely want to make it to LA 2028. I never really, within the US, had someone to look at, another Paralympian to look at, because it wasn't shown. Being part of Team Visa is going to catapult the Paralympic movement within the US, which is a huge passion of mine."
One of Oksana's favorite quotes to live by is from Coco Chanel: "In order to be irreplaceable, one must always be different." She explained, "I learned to appreciate my differences because that is what's going to make me irreplaceable at the end of the day and in this world. And sports have made me realize I'm able to represent my country, I'm able to represent Team Visa, and [I learned] so much more about who I am because of my unique differences."
Her advice to Paralympians competing for the first time? "Just soak it in and know you're inspiring that next generation. You're a part of something that's so much bigger than yourself, and it's something that no one is ever going to be able to take away from you."
To learn more, visit teamusa.org. The Tokyo Olympics begin July 24 on NBC.