Paul Rudd Breaks Down His Wellness Routine
Paul Rudd's Wellness Regimen Was Specifically Crafted With His Marvel Shirtless Scenes in Mind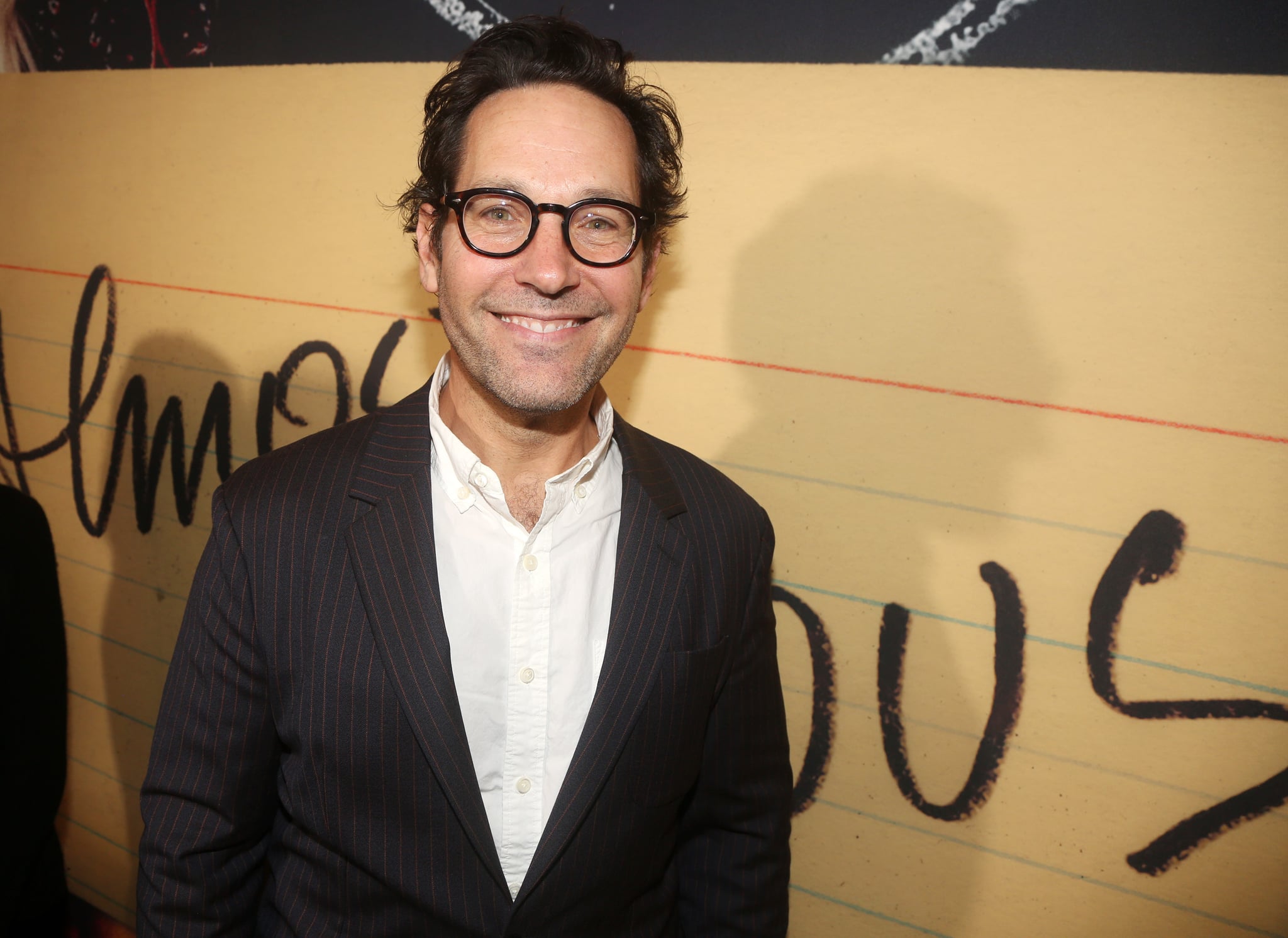 Paul Rudd wears a lot of hats: rom-com king, onetime Sexiest Man Alive, and Marvel superhero. As such, the actor needed a wellness routine that could handle the whiplash. In the March 2023 issue of Men's Health, Rudd spoke about his fitness regimen and how it changed as he transitioned from an agent of comic relief to a verified thirst trap.
"Every shirtless scene I had ever done was for comedy's sake. I had no business doing a shirtless scene [in a superhero movie]," he said, referring to his lead role in the Ant-Man franchise. Nonetheless, Rudd said his wellness routine is actually fairly simple now, citing sleep as the single most important step. "People will set their alarm and then sleep for four hours and they'll get up so that they can train," he said. "They're doing themselves a disservice. If you can somehow get eight hours of sleep . . ."
From there, Rudd has his coffee and does cardio before breakfast. "I lift weights, hopefully at least three times a week," he said. "And I've learned so much about how my body reacts to foods, how it reacts to exercise, and where I'm happiest and how much it affects me mentally." Rudd's diet consists of eggs (every day), salmon, protein shakes, and a lot of water. "It sounds like hell. It's really not," he said. "I find routine comforting."
Ultimately, it's about leaning into a regimen that makes Rudd feel his best, physically and mentally. "If I'm in this suit, running around playing a character who's supposed to be a superhero, I just feel better," Rudd said. "And I feel less like an impostor." But of course, he's keeping himself humble. "I could work out hard and eat perfectly and I'll still look worse than most of the other Avengers."