Peng Shuai: Concerns Linger After Her Interview
Peng Shuai Denies Sexual Assault in Interview as WTA Demands a "Transparent Investigation"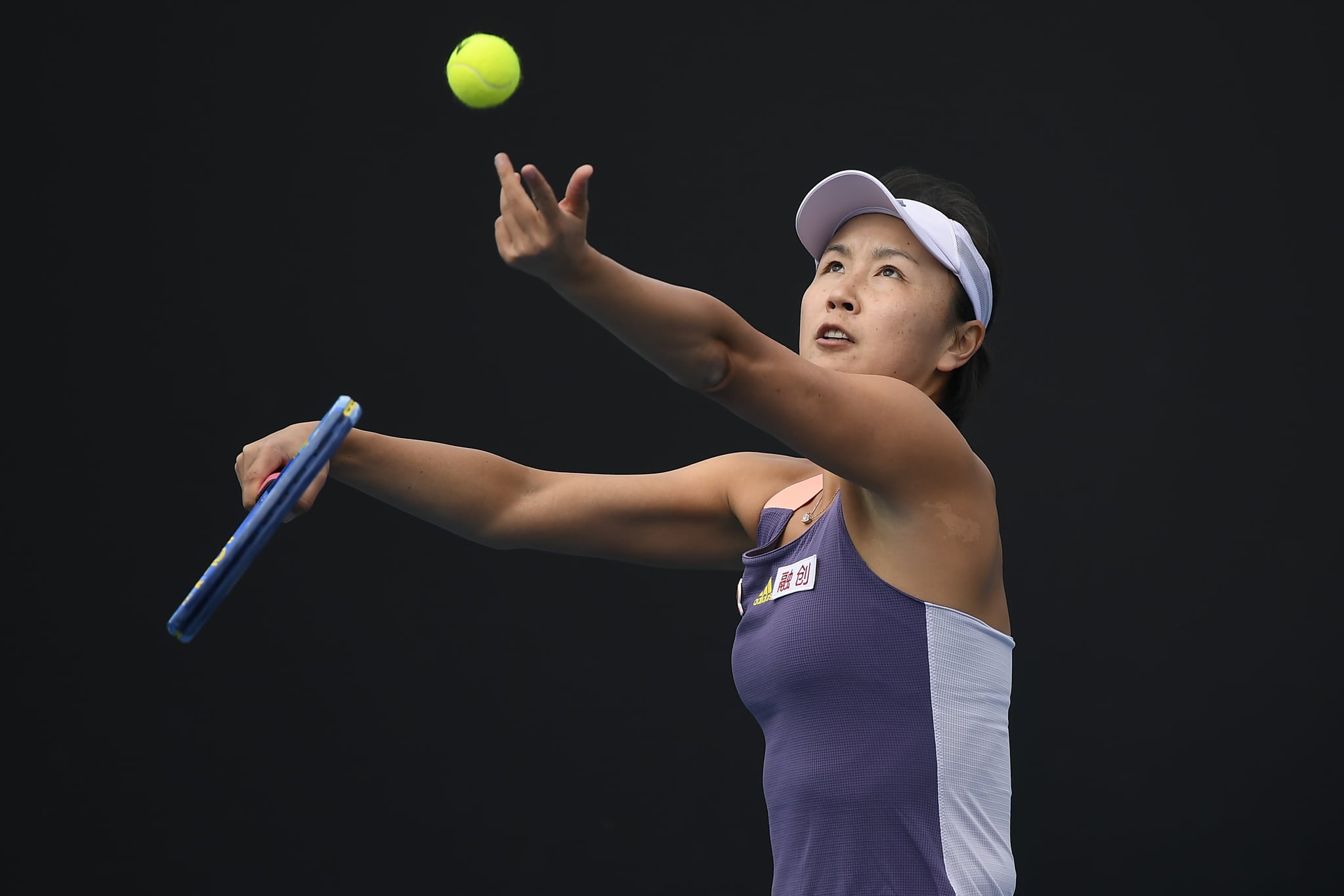 Content warning: This post contains a mention of sexual assault.
This post has been updated following Peng Shuai's interview with Lianhe Zaobao.
Concerns linger around the status of Peng Shuai after the release of a short video interview the Chinese tennis player did with a Chinese-language Singaporean newspaper, Lianhe Zaobao. Peng, who had disappeared from the public eye for 19 days after accusing a retired government official of sexual assault, denied making those accusations, which came to light in a post on her account on Weibo, a Chinese social media platform.
"First and foremost, I must emphasize that I have never said or wrote about anyone sexually assaulting me," Peng said, according to a translation of the interview on the newspaper's website. "That's a very important point. On the Weibo post, that's my personal issue. I know there are many misunderstandings." The tennis player went on deny being under house arrest, stating that she was staying in her home in Beijing. "Why would someone keep watch over me?" she said. "I've been very free all along."
This is the most recent denial from Peng to be met with skepticism by human rights advocates and the Women's Tennis Association (WTA). In a statement after the interview's release on Dec. 19, the WTA said it still has concerns over Peng's wellbeing. "We remain steadfast in our call for a full, fair and transparent investigation, without censorship, into her allegation of sexual assault, which is the issue that gave rise to our initial concern," the organization said. The WTA expressed similar concerns after Peng had two video calls with the International Olympic Committee in late November and early December, and following the release of an email purportedly from Peng in which she also walked back her sexual assault allegations.
"While we now know where Peng is, I have serious doubts that she is free, safe and not subject to censorship, coercion and intimidation," WTA Chairman and CEO Steve Simon said in a statement after the second IOC video call on Dec. 1. On Dec. 3, the WTA subsequently suspended all competitions in China, with Simon explaining, "In good conscience, I don't see how I can ask our athletes to compete there when Peng Shuai is not allowed to communicate freely and has seemingly been pressured to contradict her allegation of sexual assault."
The back and forth stems from an allegation Peng posted to Weibo on Nov. 2, saying that retired Chinese official Zhang Gaoli sexually assaulted her in 2017. The post was taken down 30 minutes later, but screenshots from fans continued to circulate on social media. Prior to the first video call on Nov. 21, Peng had not been seen in public since the removal of the post. Global concerns were raised over her whereabouts by other athletes, including Naomi Osaka, and public officials, including the White House. In a press briefing on Nov. 19, White House Press Secretary Jen Psaki said, "We join in the calls for PRC [People's Republic of China] authorities to provide independent and verifiable proof of [Peng's] whereabouts and that she is safe."
According to the IOC's statement following the Nov. 21 video call, Terho, IOC President Thomas Bach, and IOC Member in China Li Lingwei are expected to have dinner with Peng in January in Beijing.
— Additional reporting by Maggie Ryan