Yoga Sequence For Thighs
Thigh-Slimming Yoga Sequence to Show Off Those Summer Skirts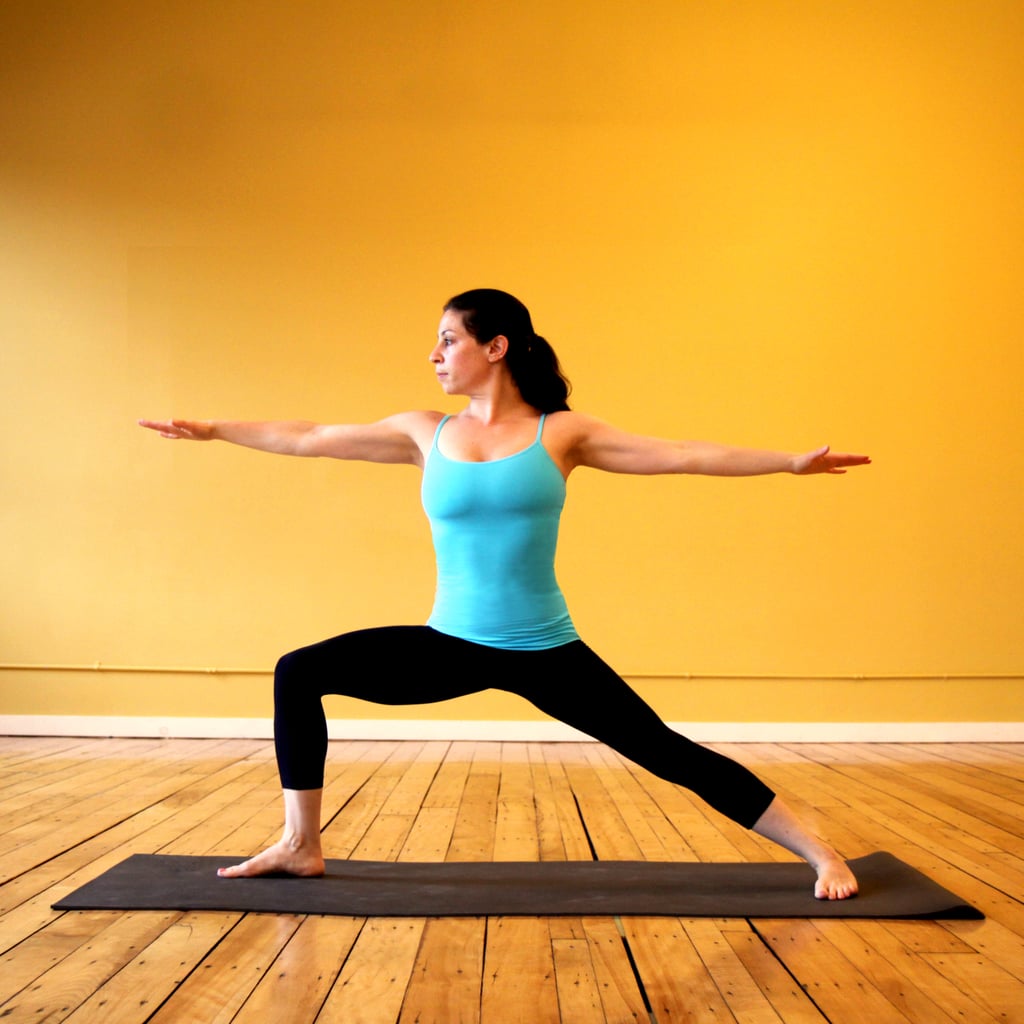 Another great pose for toning the legs and butt, Warrior 2 will also help to open your hips.
From Warrior 1, inhale to open your hips, arms, and chest to the left.
Gaze past your right fingertips, keeping your front thigh parallel with the floor.
Stay like this for five complete breaths.