Yoga For Strong Legs and Butt
Sign Yourself Up For Soreness: Balancing Yoga Sequence For Tush and Thighs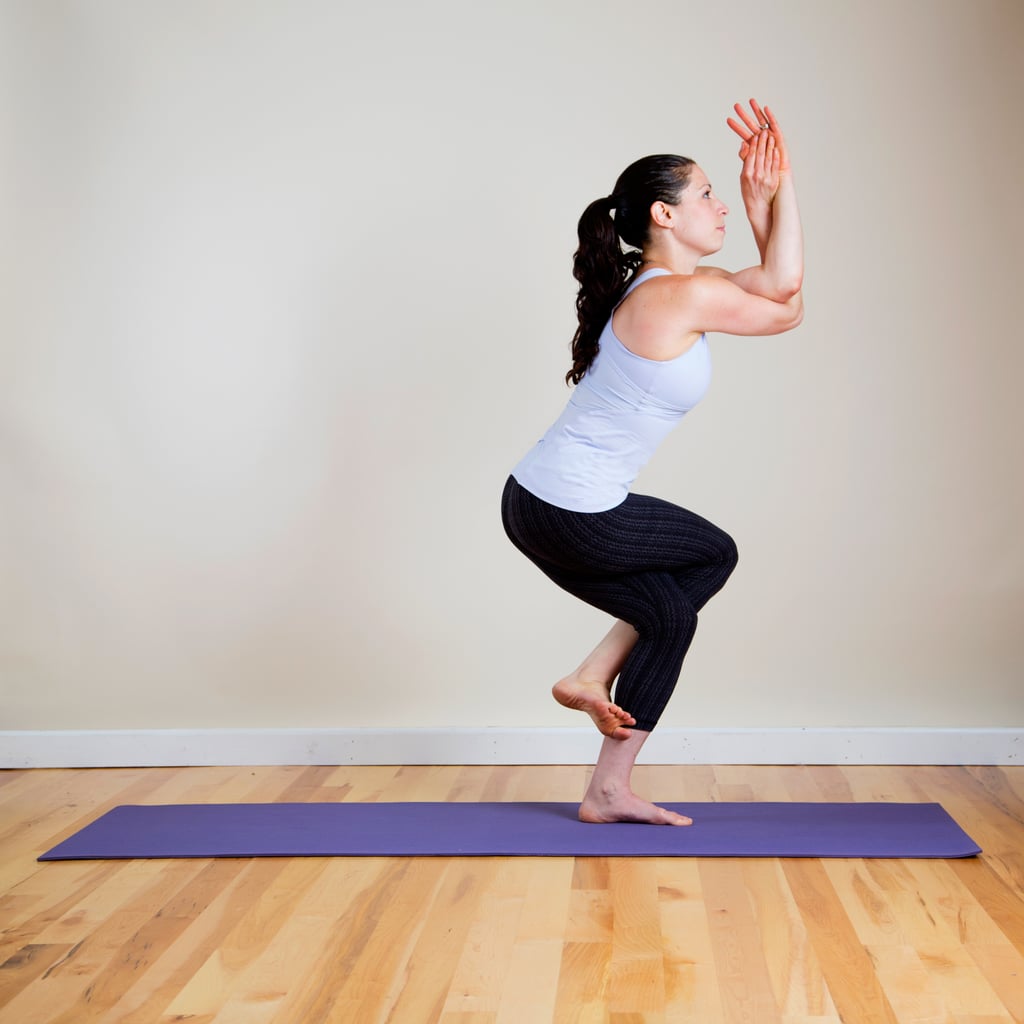 From Extended Hand to Big Toe, release hold of the foot and bend the right knee. Wrap it around your left thigh, and tuck the right toes around your lower left leg.
Cross the left elbow over the right, and bring your palms toward each other. Remember to relax the bottom toes.
Hold like this for five breaths, lifting the elbows as high as you can, gazing at the hands.