Strength Exercises With Cardio
Double Duty: Strength-Training Moves That Get Your Heart Rate Soaring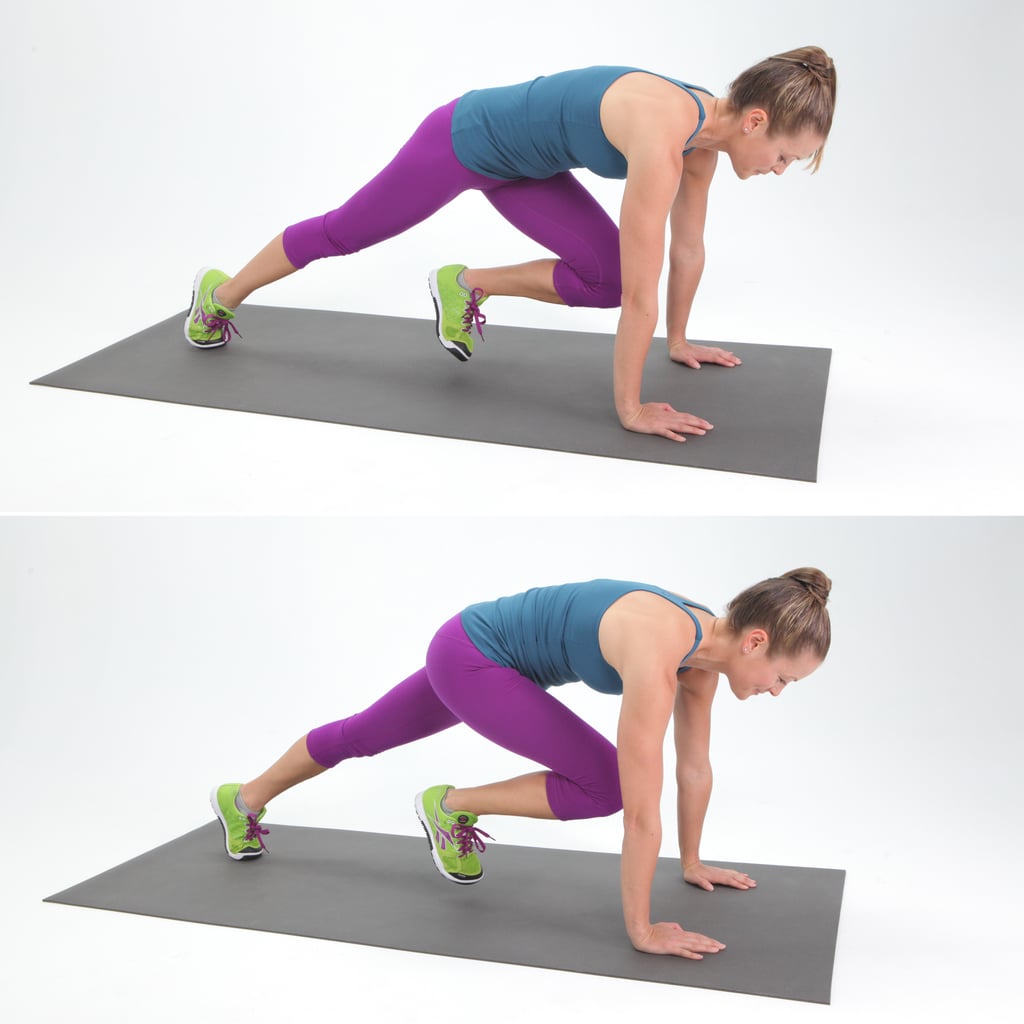 If you've taken a circuit-training class, then you're already familiar with mountain climbers. They're a favorite recovery move of trainers, and once you've done a round, you'll really start to wonder how that was a break at all! This move works the entire body, and if you can get your legs moving at a good speed, you'll swear that you just stepped off the treadmill.
Start in a traditional plank — shoulders over hands and weight on just your toes.
With your core engaged, bring your right knee forward under your chest, with your toes just off the ground. Return to your basic plank. Switch legs, bringing your left knee forward.
Keep switching legs, and begin to pick up the pace until it feels a little like running in place in a plank position.