Yoga Sequence to Ease Stress
Overdid It on BBQ? Yoga Sequence to Relieve Digestive Woes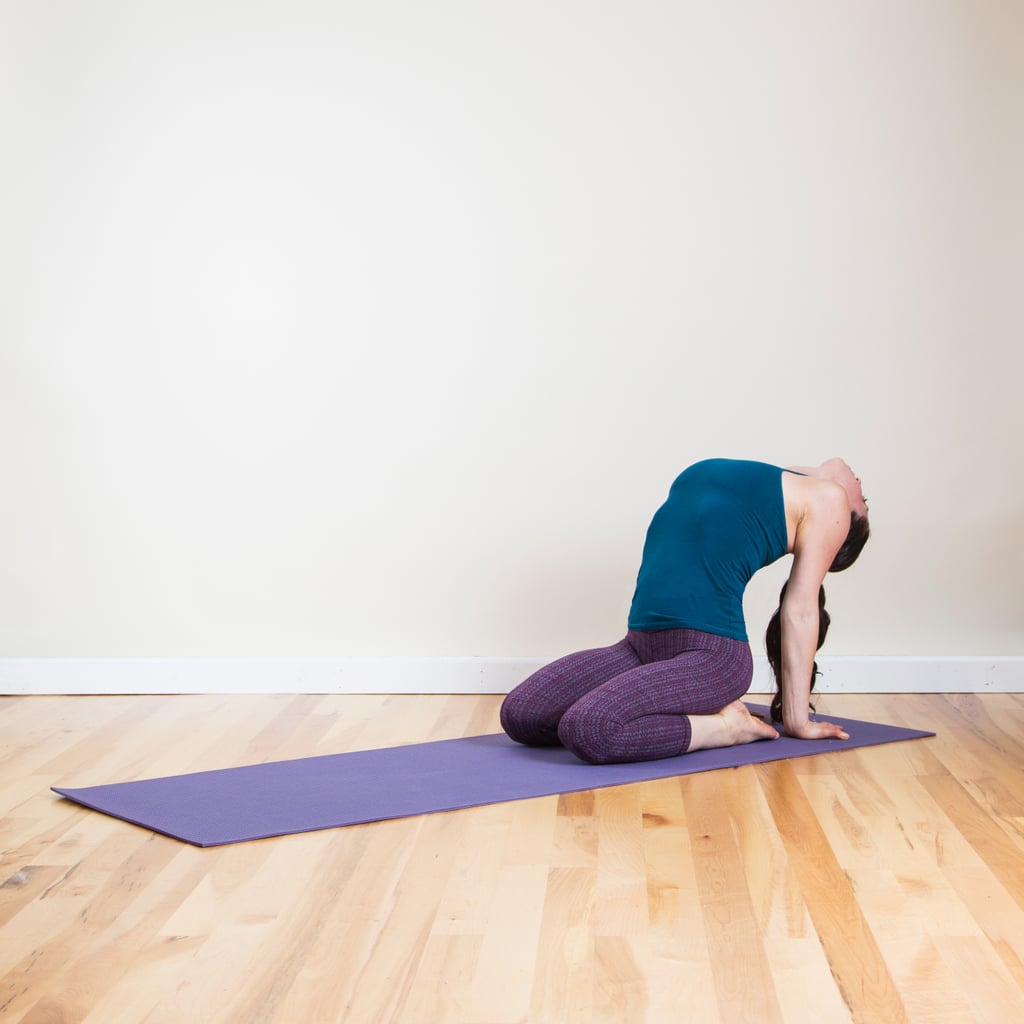 From Grounded Tipover Tuck, release the hands and sit down onto the heels.
Lean back and place your palms flat on the floor a few inches behind your feet with your fingertips pointing away.
Press your hands firmly into the ground to lift the chest high, arching your back and pushing your hips into your heels. Lower your head behind you, stretching through your throat and the front of your chest even more.
Stay like this for five breaths.