How to Master Side Crow
The Crazy Arm-Balance That Sculpts Your Arms and Core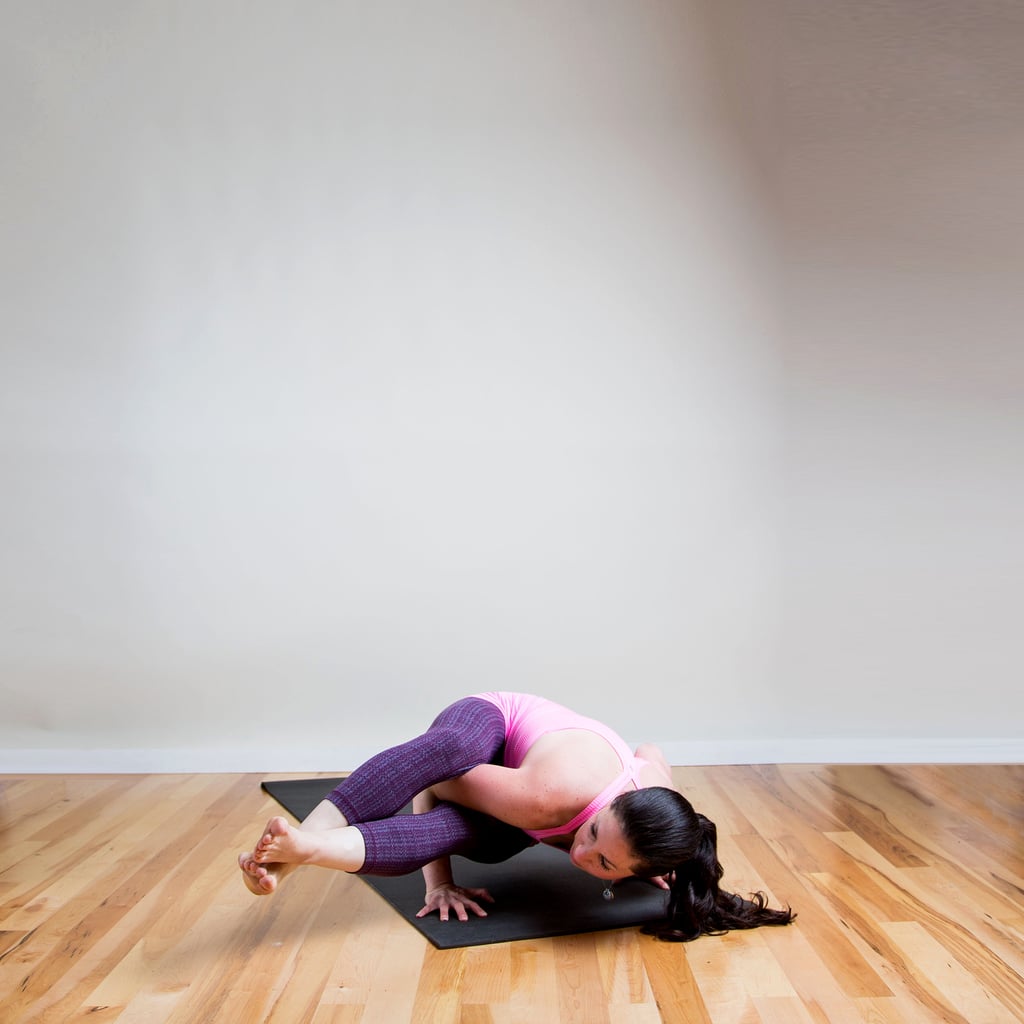 You can go right into the next pose while you're lifted in the previous pose, or if your upper body needs a break, go ahead and lower your tush back to the floor.
Cross the left ankle over the right ankle.
Lift the tush, bend the elbows at 90-degree angles, then straighten the legs out to the right side, keeping the shoulders parallel with the floor.
Try to hold for five breaths, then straighten the arms, bend the knees, bring the feet back to center, and sit on the floor.
Source: Louisa Larson Photography