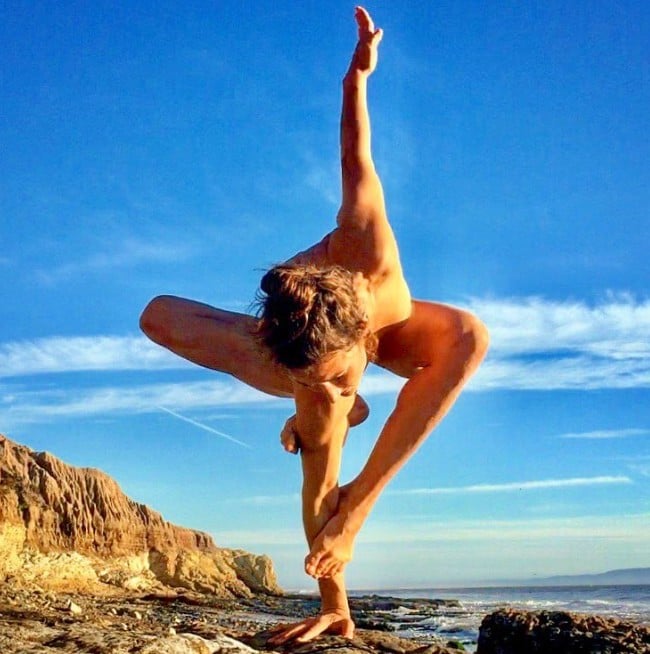 Yoga is all about finding your inner peace. But sometimes, having the extra baggage of your clothes can really get in the way. So get naked! And get the camera ready. Because you might as well document your gorgeous inner peace.
04
Hope she's wearing sunscreen!
05
Balancing in the water must feel so freeing.
07
Naked or not, this is a great stretch for the shoulders.
08
Wow, her leg is behind her head!
09
Balancing in tree pose with the trees outside feels much different than in a studio.
10
Assisted Child's Pose feels so good — it much feel amazing in the grass and sunshine.
11
Strong and balanced: her attention is laser-focused.
12
Now that's not a place where the sun usually shines.
13
Doing Shoulderstand back to back is intimate and sweet.
14
Focus on taking deep breaths in this pose.
15
Should we call this this Thinker pose?
16
Partner yoga is brought to a whole new level when you aren't wearing any clothes.
19
This pose opens the hips and shoulders.
20
This pose looks so majestic in the sun.
21
Eagle, on a table, in the sun.
22
Perfectly classic Downward Facing Dog.
23
Love the strategically placed stars.