150 Celebrities Sign Petition to Protect Roe v. Wade
More Than 150 Celebrities Sign Petition to Fight For Abortion Access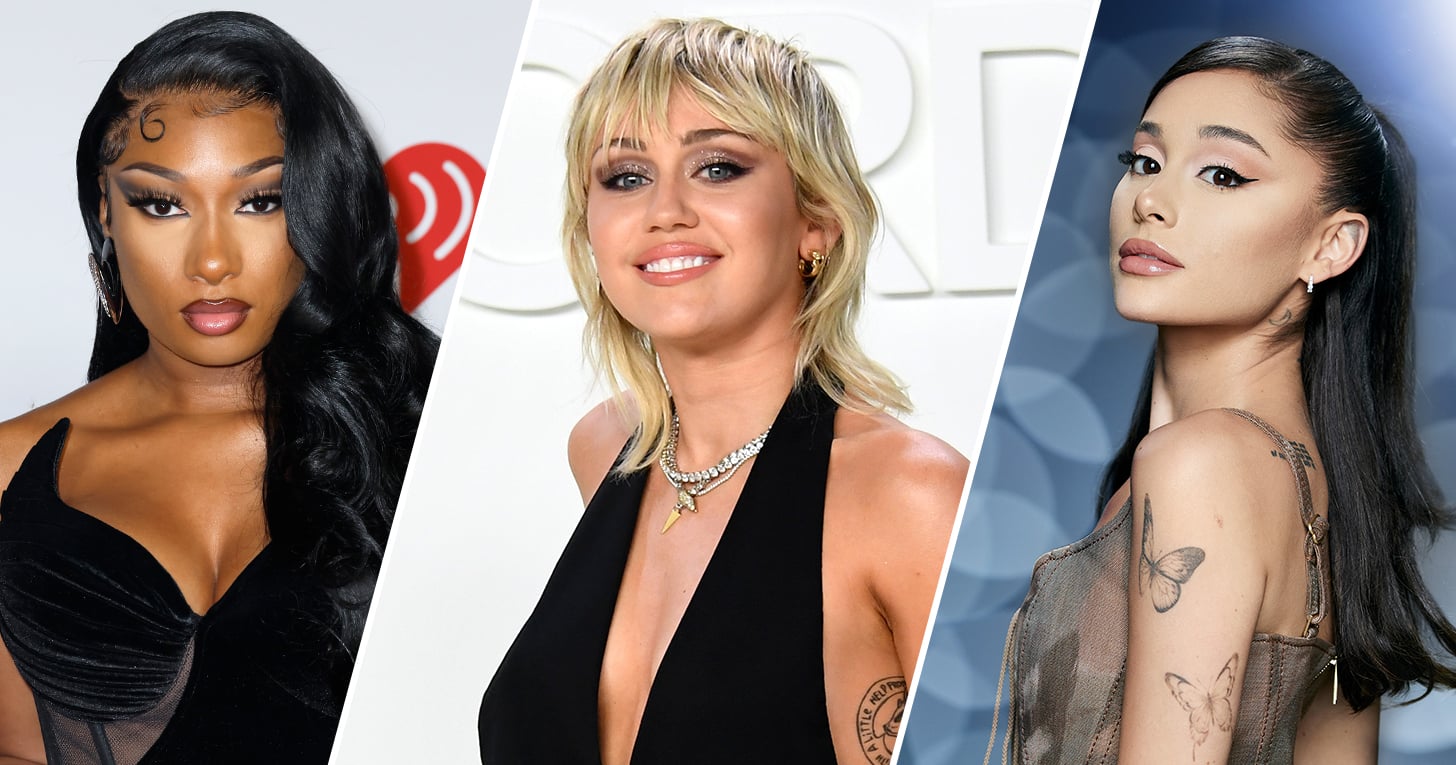 Image Source: Getty
With abortion access under imminent threat, over 150 celebrities — including Ariana Grande, Olivia Rodrigo, and Megan Thee Stallion — have banded together with a petition condemning the potential overturn of Roe v. Wade. On May 2, a draft opinion from the Supreme Court that would strike down federal protection of the right to abortion was leaked, making clear the court's potential plans to overturn the historical ruling in the near future. (It's estimated that 26 states are either certain or likely to make abortion illegal if this draft opinion is made official.) The celebrity petition appeared as a powerful ad in the May 13 edition of The New York Times as part of Planned Parenthood's Bans Off Our Bodies campaign.
"We will not go back — and we will not back down."
"Our power to plan our own futures and control our own bodies depends on our ability to access sexual and reproductive health care, including abortion," the ad reads. "We are the new generation stepping into our power. Now we are being robbed of our power. We will not go back — and we will not back down." This "new generation" includes actors, musicians, and internet personalities like Billie Eilish, Miley Cyrus, Hailey Bieber, Ariana DeBose, Shawn Mendes, Phoebe Bridgers, and Tinashe. They join many other celebrities and politicians who have vocalized their support for protecting abortion rights.
Planned Parenthood relaunched its Bans Off Our Bodies campaign in late April to educate and raise awareness about the abortion rights at stake across the country and to encourage supporters to take action ahead of the Supreme Court decision. (It originally launched the campaign in June 2019 in response to abortion bans in Alabama, Georgia, Kentucky, Ohio, Louisiana, Mississippi, and Missouri.)
Channel your anger into action, and fight against the threat to safe abortions. On May 14, you can join Planned Parenthood at its rallies nationwide for a Bans Off Our Bodies Day of Action. You can also sign the petition yourself on the Planned Parenthood website. Other ways to take action include donating money to a local abortion provider or abortion fund, casting your vote in the upcoming midterm elections, contacting your elected officials, and getting involved in other protests and volunteer opportunities. Learn more about how you can support abortion rights here, and see the full ad below.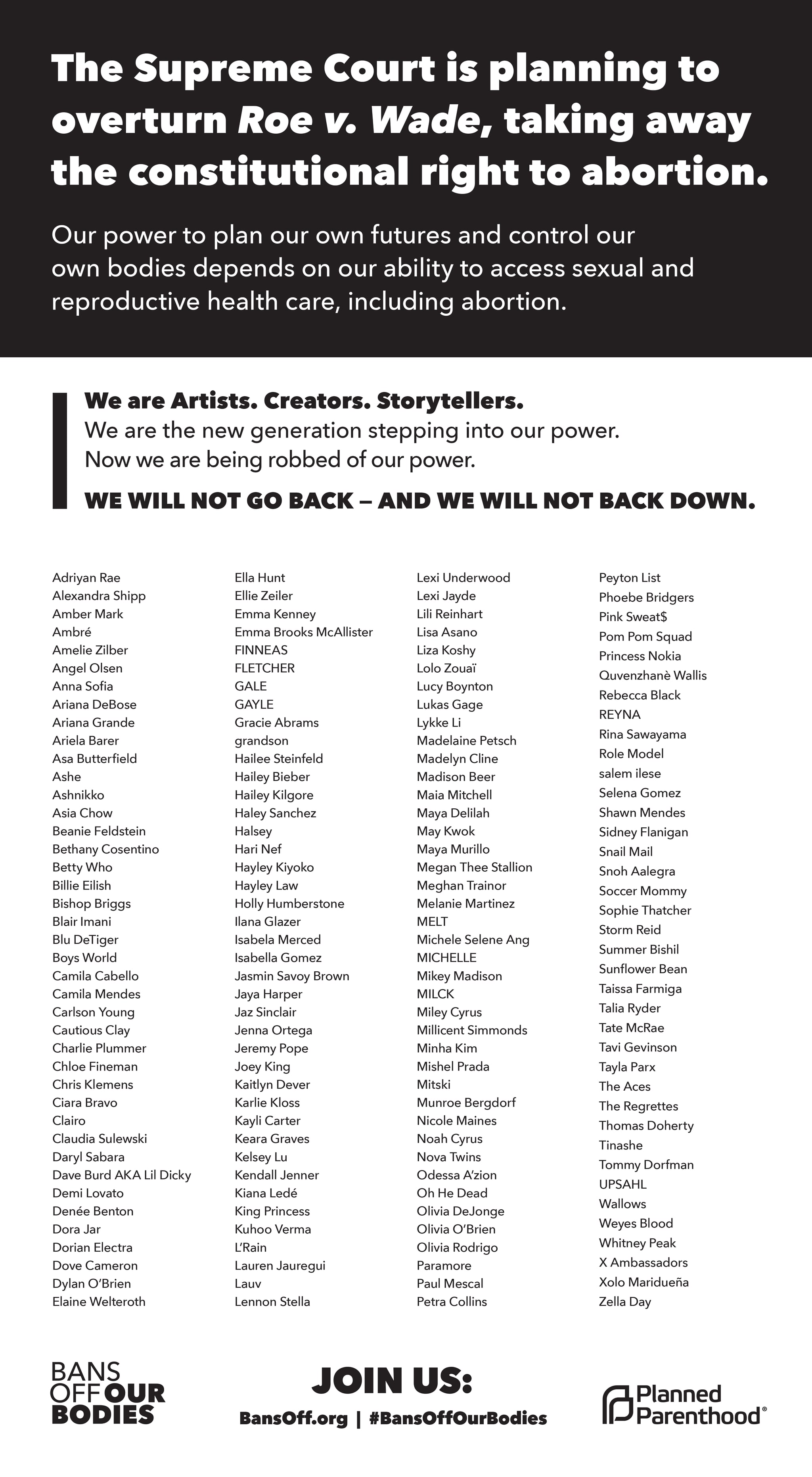 Image Source: Planned Parenthood