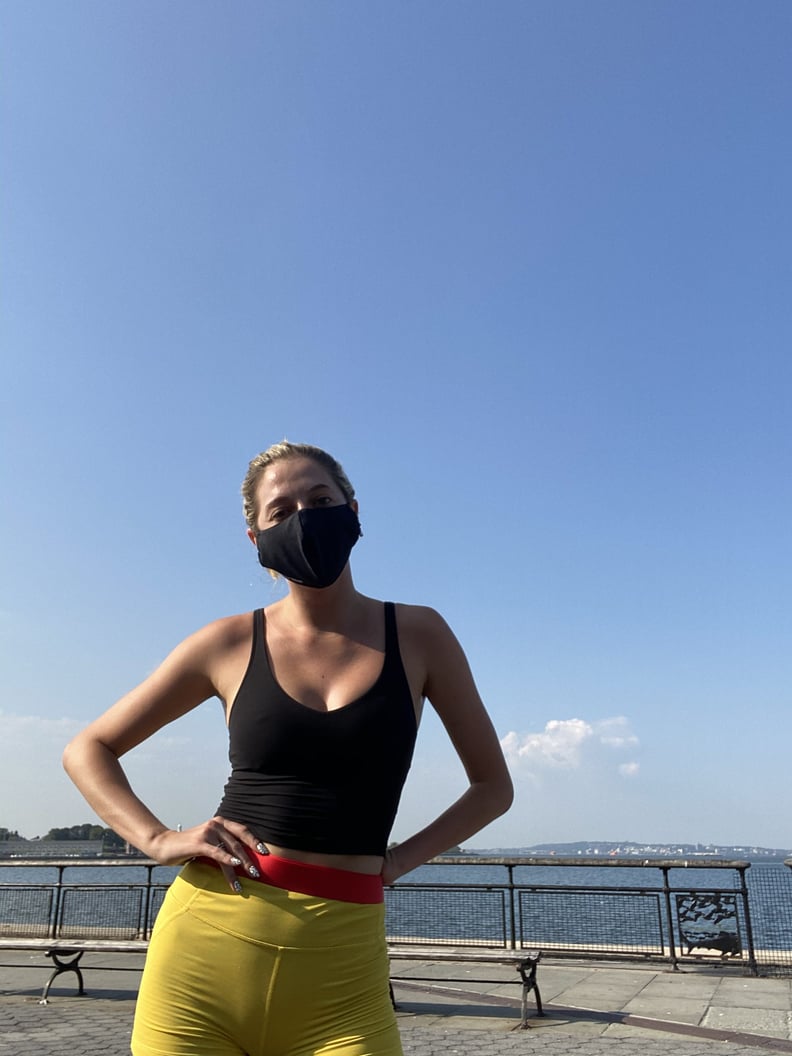 Sydney Mesher
Sydney Mesher
This is Meet My Workout Routine, where we profile weekly workout routines — unvarnished and imperfect — from women across all walks of life. Check out our past profiles here.
Who: Sydney Mesher, a professional dancer and the first Radio City Rockette with a visible physical disability.
What: Her workout routine over one week in August 2020.
The details: As a professional dancer, "fitness is extremely important to me," Sydney told POPSUGAR. "My body is my job. It is my main tool." Dancing is a workout in and of itself, but she values this time when she's solely focused on activating and strengthening her muscles. "I also need time for fitness to keep my strength up to correct for my limb difference," Sydney said. "My right side is much more dominant, and it is imperative to dedicate time to engage and strengthen the left side of my body." A good workout leaves her feeling invigorated. "This period of time is when I feel most grateful and alive."
Keep reading for an up-close look at a week of Sydney's workouts.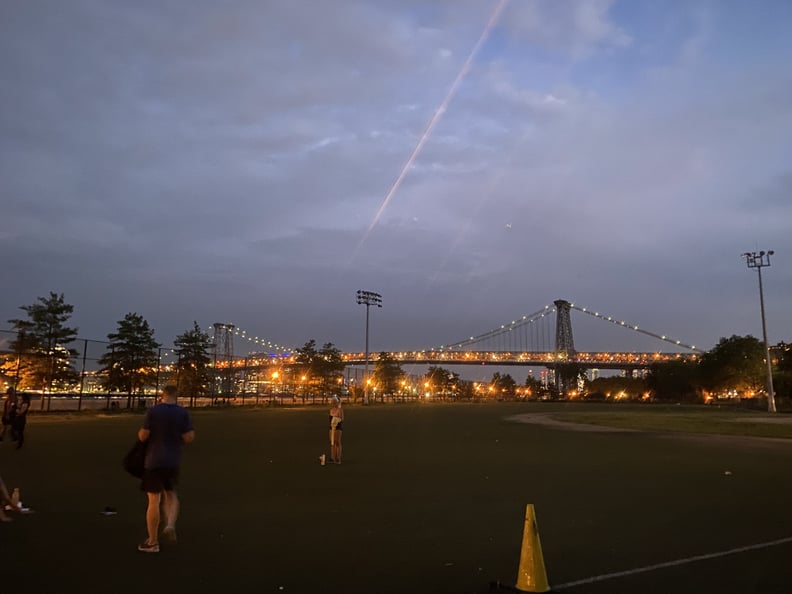 Monday, Aug. 24
What: Tone House lower-body class with sprints, relays, sliders, and resistance bands
Where: Park in NYC
When: 7 p.m. to 8 p.m.
Sydney's Notes: "I wanted to start my week off strong, so I decided to do a challenging workout. Tone House is a fitness studio in NYC that is currently offering outdoor classes. This workout is super humbling. In the class we do a running warmup series, sprints, conditioning movements with sliders, and then exercises that are focused on a certain part of the body. Today was leg day, and I felt it immediately. I decided to walk the hour home so my body didn't tense up while sitting on the train."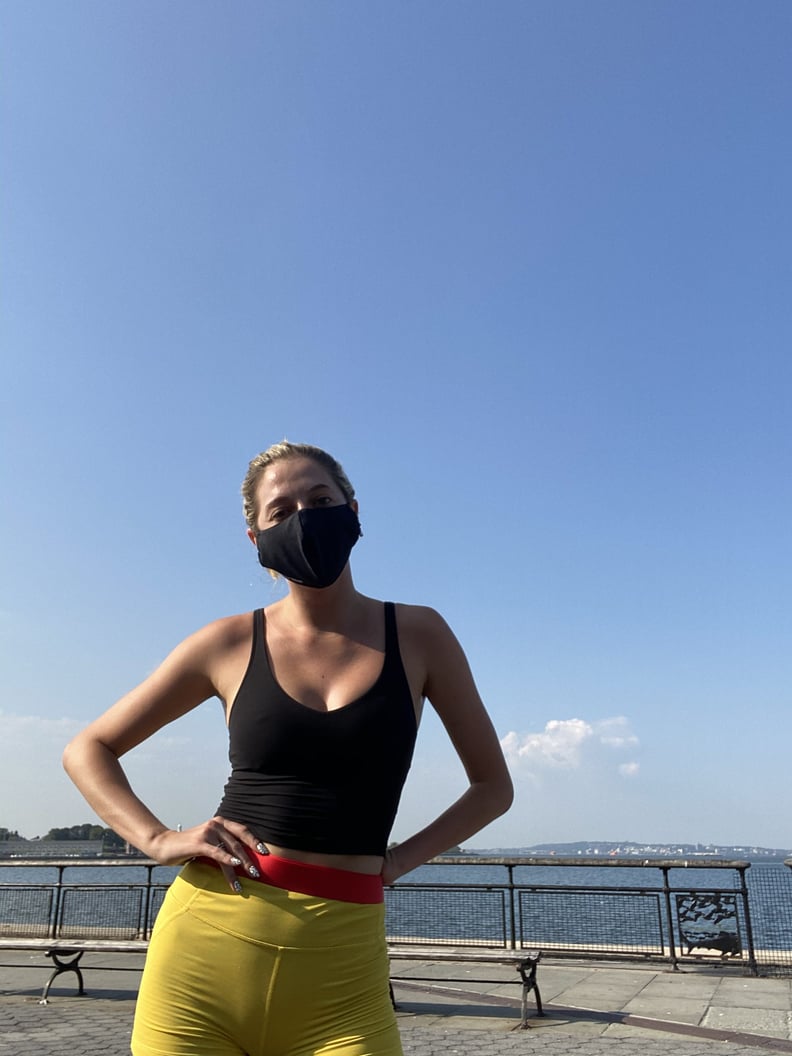 Tuesday, Aug. 25
What: A quick run and walk followed by evening yoga
Where: Battery Park
When: 9 a.m. run, 9 p.m. yoga
Sydney's Notes: "I wanted to get my body moving, so I went for my favorite run down in Battery Park. My body was a little tired, but I was able to crank out just about three miles."
"After getting caught up with work, I wanted to unwind with some light yoga and stretching. I had intended on doing Pilates today but got lost in the day, so I knew I needed to get out some extra energy. I led myself through my own class (I am almost finished with my 200-hour yoga certification), meditated, and went to bed."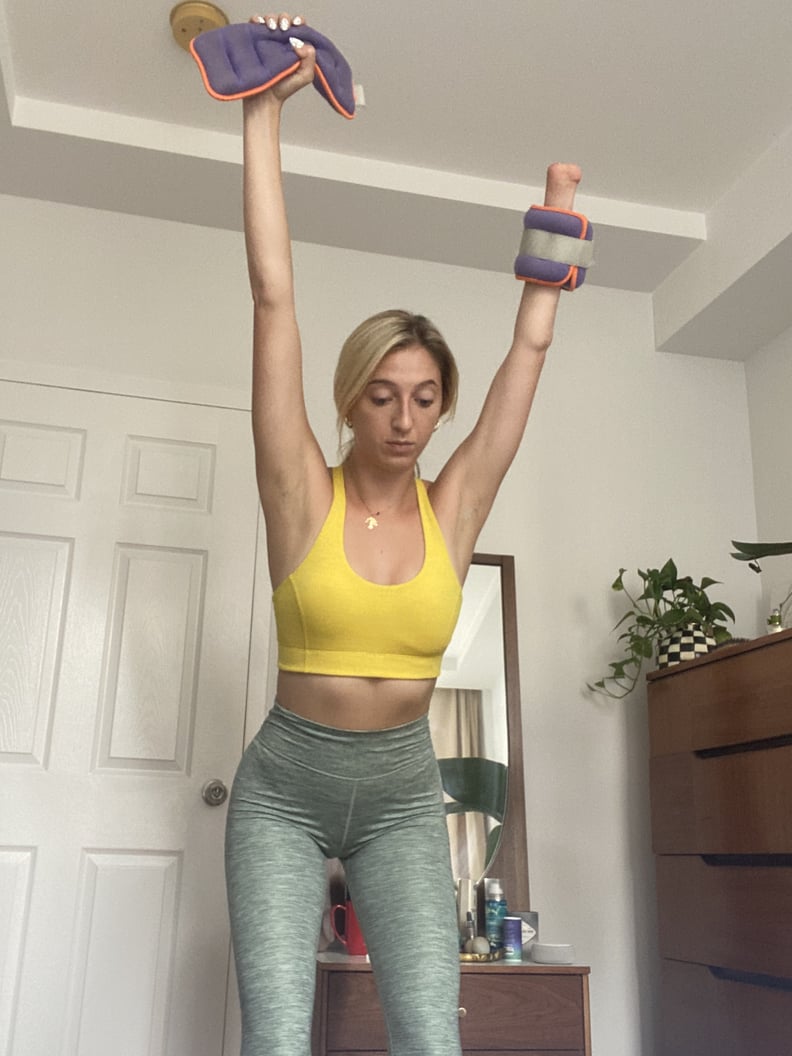 Wednesday, Aug. 26
What: Bonded by the Burn, a Pilates-inspired class
Where: Sydney's home
When: 2:30 p.m.
Sydney's Notes: "Pilates is a go-to workout because I feel like my body craves this type of movement. Bonded by the Burn is taught by two of my favorite instructors from NYC. It's a lot of planks, weighted arm movements, and leg movements with resistance bands. It does have a general focus on core. Such a great workout . . . I'll be sore for days."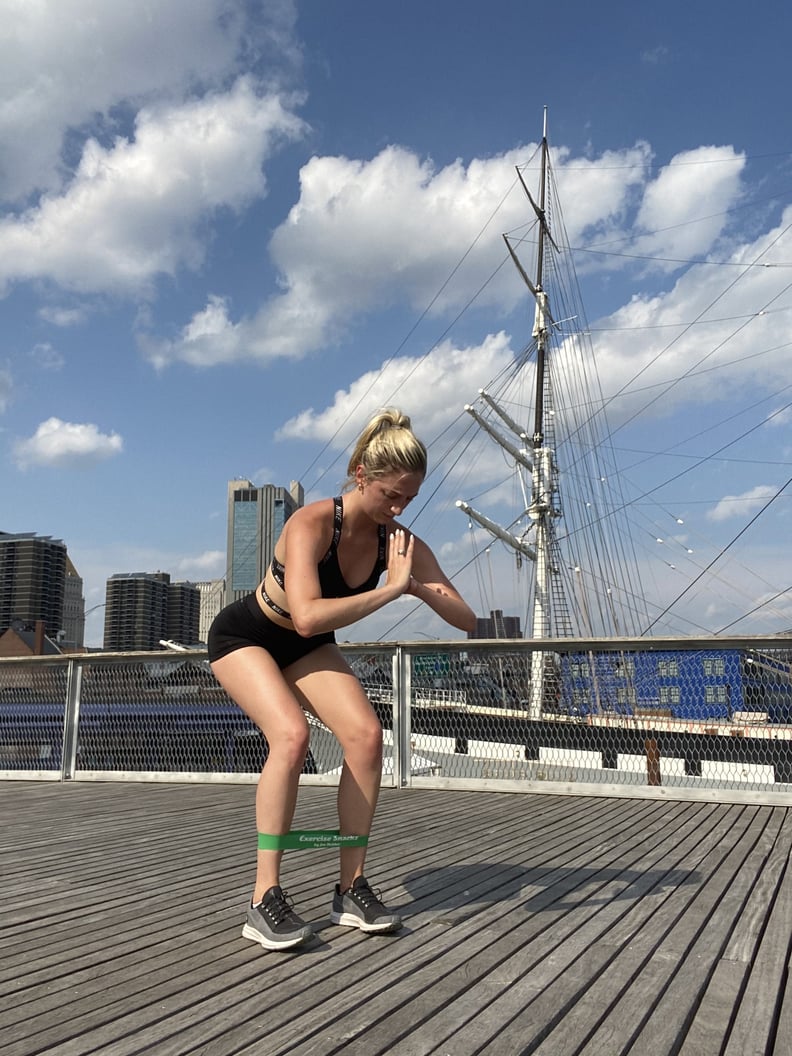 Thursday, Aug. 27
What: HIIT circuit
Where: Outdoor park
When: 3:20 p.m.
Sydney's Notes: "I needed to sweat today. My roommate and I decided to do a HIIT workout in the sun. We did three sets of three circuits. These included legs, arms, and ab movements. By exercising my whole body, I felt refreshed and strong after."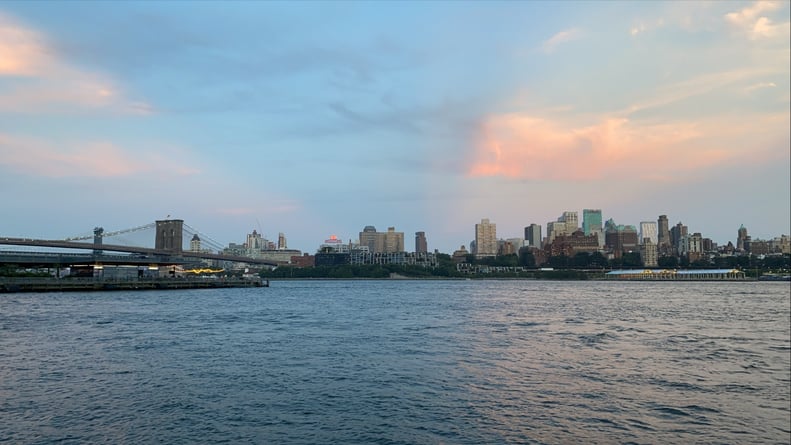 Friday, Aug. 28
What: Three-mile run
Where: Waterside in NYC
When: 11 a.m.
Sydney's Notes: "My body was kind of tired today, but I pushed through because I save my rest day for the weekend. I decided to go for a run, so I could zone out and plan for my weekend. Running by the water is a great distraction too because I can focus on the scenery. I ended up cranking in just over three miles."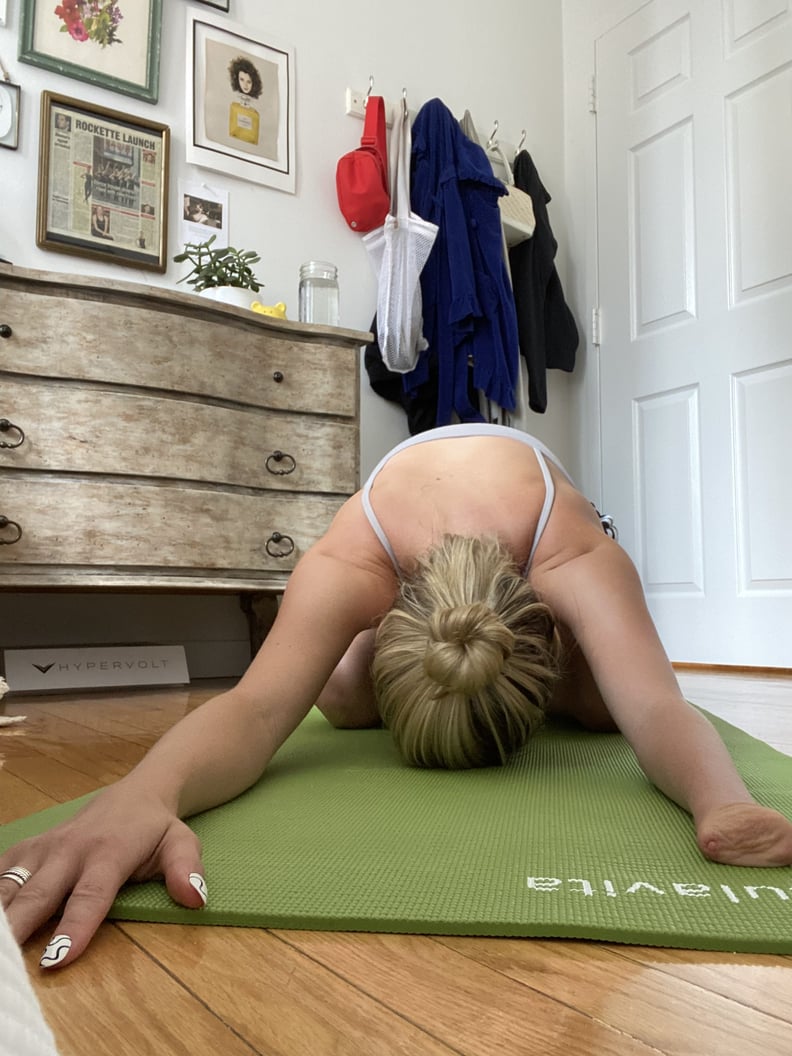 Saturday, Aug. 29
What: Morning yoga, afternoon Rumble boxing class
Where: Sydney's home
When: 9 a.m. yoga, 3 p.m. Rumble
Sydney's Notes: "In my trainings for my yoga certificate, I have to practice a lot of series and movements. This morning I spent some time executing a certain flow that our training would focus on that day. Doing yoga in the morning is a beautiful way to set a great intention for the day. I always feel more in tune with my body when I dedicate time to stretch it out in the morning. Before quarantine I would always avoid boxing classes because I was nervous about using boxing gloves (I wasn't sure if I would be able to wear them properly). However, I have really enjoyed virtual boxing classes over this time. I've been able to really find a groove with these and get an insane workout. Every time I find a new, efficient way to work out my upper body, I get amped. This is typically very difficult for me, so boxing has been something I've thoroughly enjoyed. I just put on a class that I saved on Instagram a while back from Rumble and cranked it out."
Sunday, Aug. 30
What: Rest day
Where: A friend's apartment
Sydney's Notes: "Today was my rest day for the week! Even with a much lighter workout schedule, my body still needs time to recover. I ended up shooting some hoops on my friend's rooftop, though I barely broke a sweat. It was nice to get outside, enjoy the sunshine, and be grateful for my body."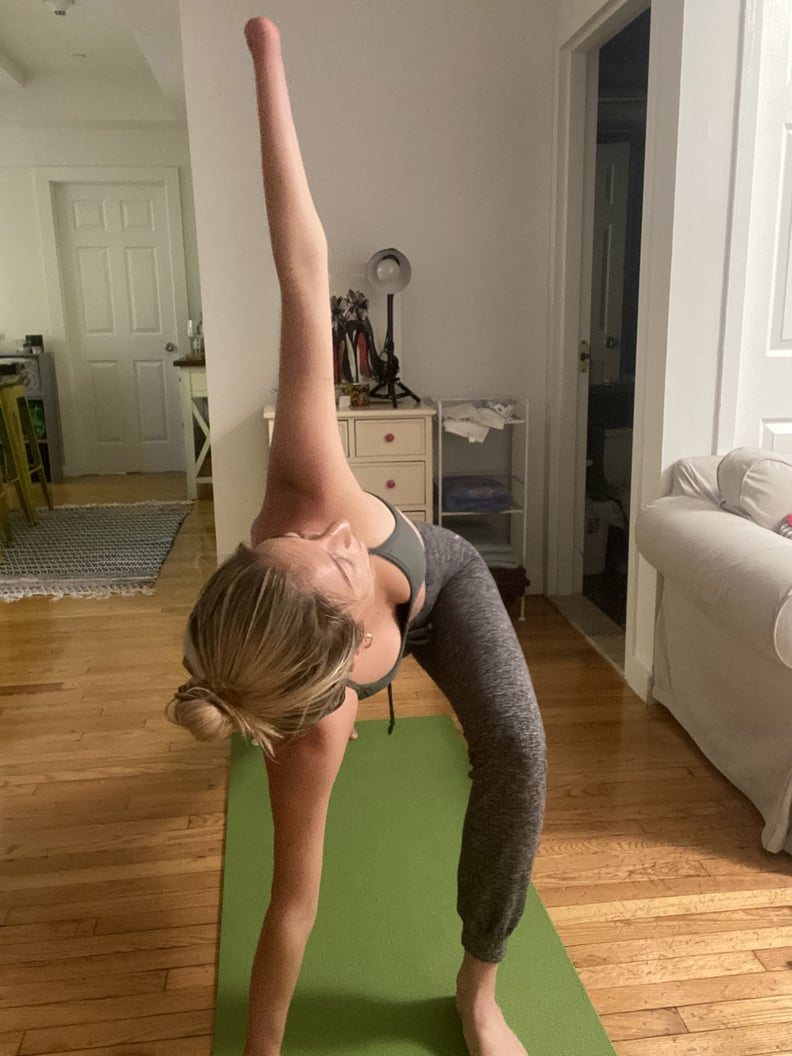 Sydney's Workout Tips
Consistency is key. "This is something I am still striving for and have struggled with, especially during the pandemic," Sydney said. "There are days where I am so motivated to do two or three workouts, and then there are days where I don't feel like moving my body at all. Being a professional dancer comes with an intense amount of discipline, so I have been trained to fight through some of my sluggish days. Factoring in breaks is just as important."
Allow rest days. "To combat this intensity, I implement rest days to allow myself to feel 'human' again. This time during the pandemic has really been really great for that, and it's helped me to not be so hard on myself."
Create a schedule. "My advice would be to create or strive for a schedule that challenges and excites you, but also allows you to breathe and feel gratitude. It's a balancing act, but that sweet spot is where I feel my best."