3-Minute Workout to Slimmer Inner Thighs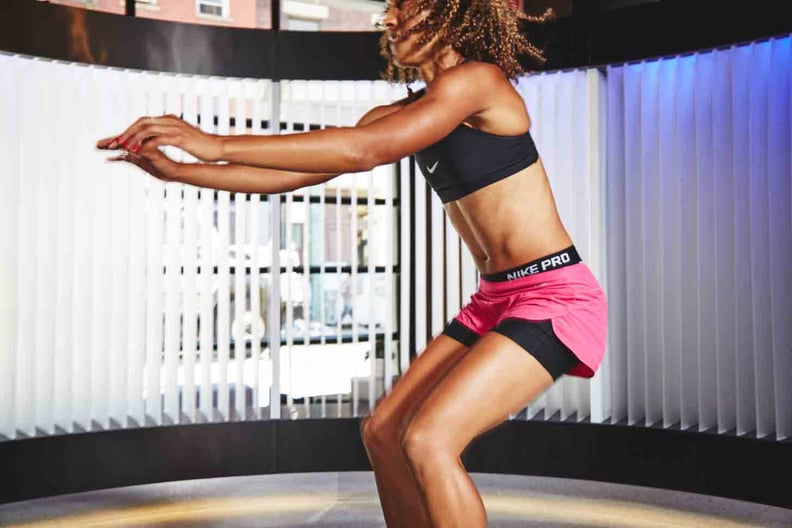 POPSUGAR Photography | Benjamin Stone
POPSUGAR Photography | Benjamin Stone
When you don't have a lot of time but you want to feel the burn in your legs, this three-minute workout is just what you need.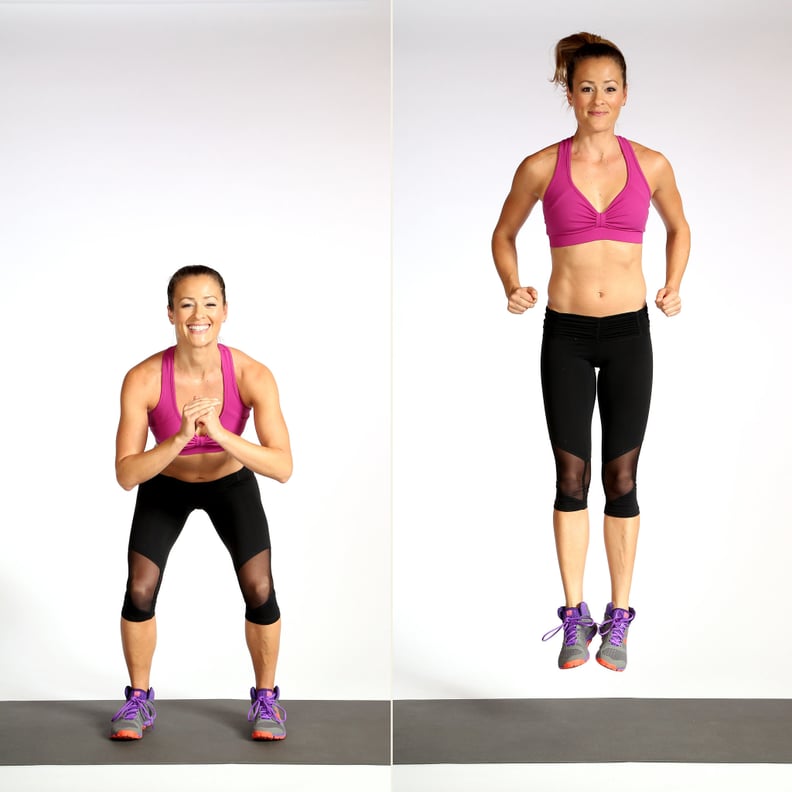 Jump Squat With Heel Click
Adding a heel click to the squat jump totally engages the muscles on the inside of your upper thighs.
Begin with the feet slightly wider than your hips, bend your knees, and, keeping your weight in your heels, squat.
Jump up as high as you can and clap your feet together.
Land quietly back into a squat. This makes for one rep.
Complete as many reps as you can for one minute.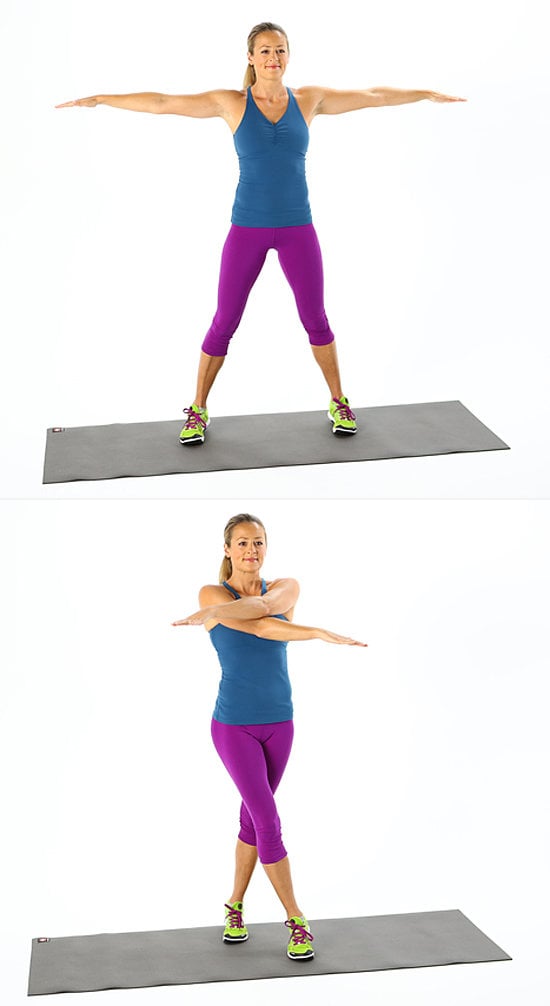 Scissor Jacks
This dynamic move tones your arms and inner thighs while getting your heart rate up; here's a GIF demonstrating how.
Stand with your feet shoulder-width apart, and extend your arms straight out to either side with palms facing down. This is the starting position.
Jump, and cross your right arm over your left and your right foot over your left. Jump back to the starting position, then cross with the opposite arm and foot. This counts as one rep.
Complete as many reps as you can for one minute.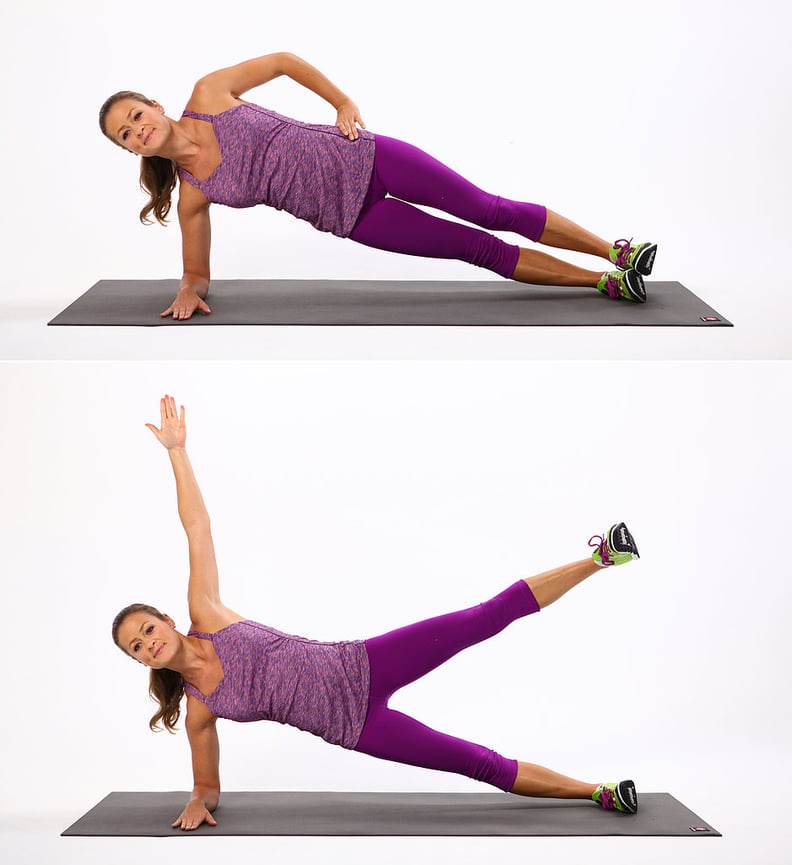 Elbow Plank With Leg Lift
Adding a leg lift to your side plank tones the inner and outer thigh while challenging your core. The trick to keeping the pelvis high as you lift your top leg is to reach the inner thigh of your bottom leg toward the ceiling.
Place your right elbow on the ground. Extend both legs out so that your body is in one straight line and you're balancing on the outside edge of your right foot. Flex both feet if you can, and rest your left hand on your upper hip.
Keeping your spine lengthened and your abs engaged, lift your left leg up just higher than your top hip. Then slowly lower it back to your bottom leg.
Keep your waist up and lifted, and don't sink into your bottom shoulder. This counts as one rep.
Do 30 seconds of reps on each side.