We're throwing objectivity out of the window by saying loud and proud that we've been cheering all along for Serena Williams. Starting today, Serena is on a quest for the US Open championship, which would give her a calendar-year Grand Slam and her 22nd major title. Her talent as an athlete is indisputable — amongst those playing today, Serena holds the most major singles, doubles, and mixed doubles titles. But as you're sure to see why, our love for Serena goes well beyond her on-court prowess.
— Additional reporting by Leta Shy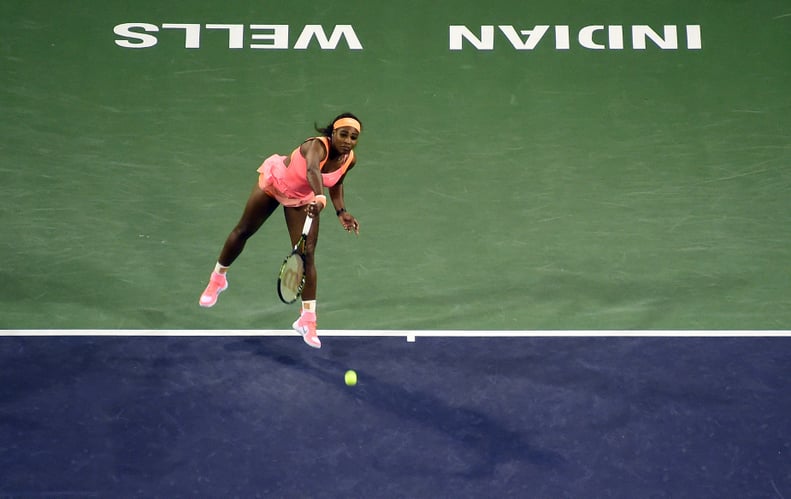 She's a gracious competitor
This year, Serena returned to Indian Wells, where she was booed by an entire crowd at age 19 for what many viewed as racially motivated reasons. After boycotting the tournament for 14 years, Serena's decision to forgive and "move on" was a testament to her character.
Although she had to pull out of the tournament early due to an injury, she told the crowd, "I'm so excited to have been able to come out here and to start to build so many wonderful new memories, and I can only promise to come back next year and play right here on this court in front of you guys."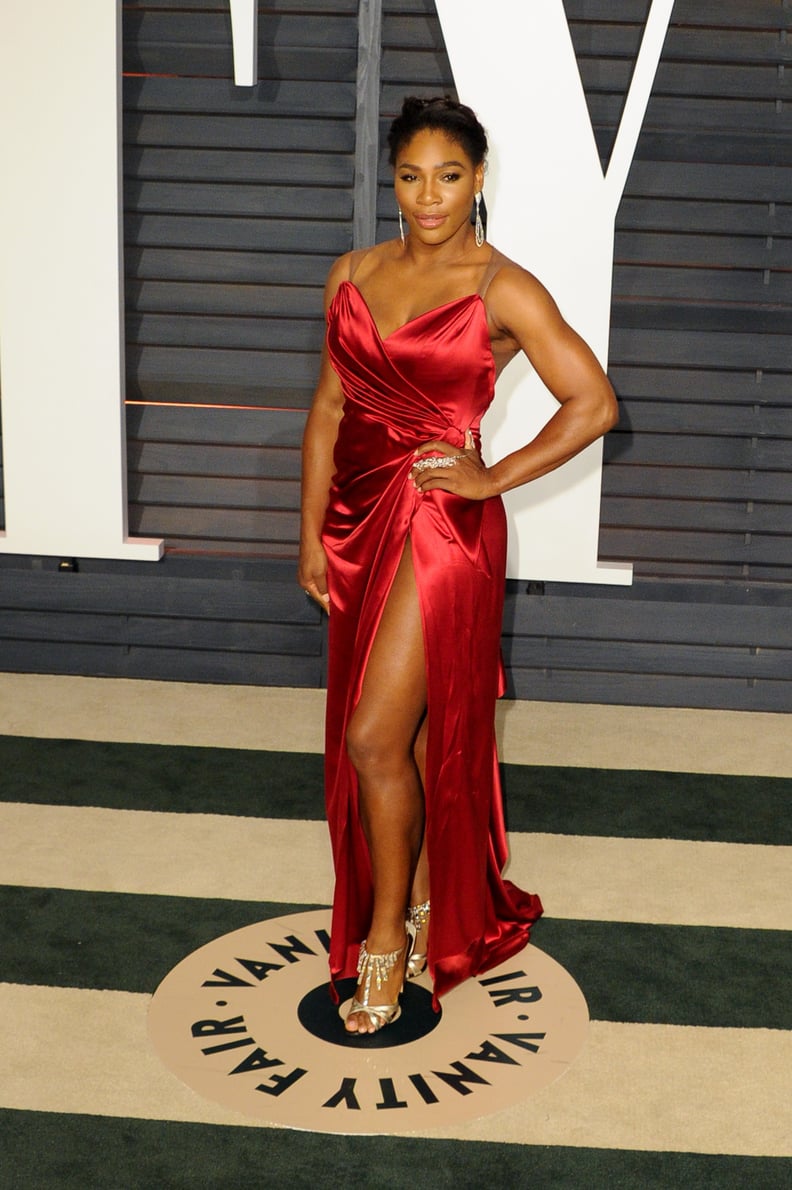 She embraces her curves
On her struggles with body image, Serena said in Rolling Stone, "I wanted to be thin, but it wasn't me, so I had to learn that I'm going to have larger boobs. I'm going to be bigger, and just enjoy that. So I think it's good for a lot of other girls who are curvy or more bodacious to be confident in themselves." She's an amazing role model for younger women
Serena told Du Jour in 2013, "I tell people that even at 25 or 26, it's OK if you're feeling uncomfortable with yourself. I was too. It's normal. I love who I am, and I encourage other people to love and embrace who they are. But it definitely wasn't easy — it took me a while."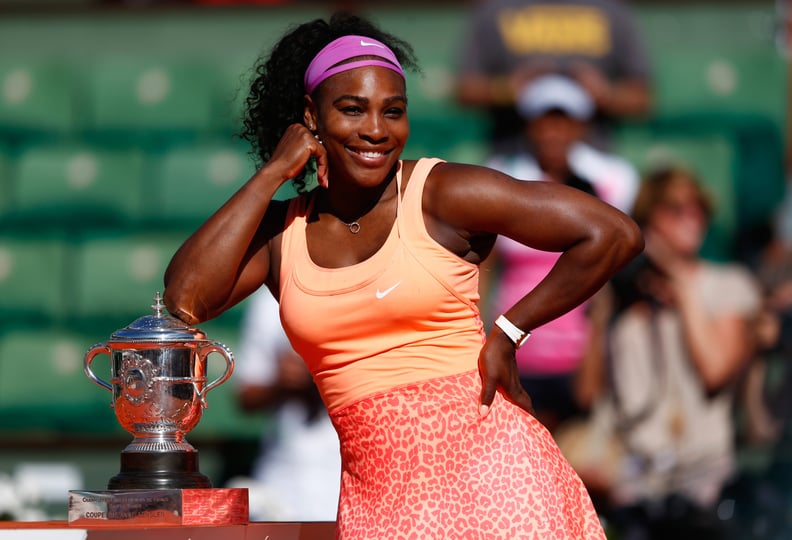 She came back from her health scare with a new perspective
In 2011, after a serious foot injury, Serena was hospitalized in the intensive care unit for multiple blood clots in her lungs. On her return to the court, Serena told Fitness, "I realized that I'm really fortunate to be alive and to be playing, and that it's not the end of the world if I don't win. I was able to relax. It was the first time I've ever had so much fun on the court. I would play matches and enjoy myself. That brought a whole new perspective to my game. Now I know I don't have to play again if I don't want to. I play because I love it."
These moves
Between dancing to Beyoncé on the court and perfecting her one-handed cartwheel, Serena impresses us even when she's not in fierce game mode.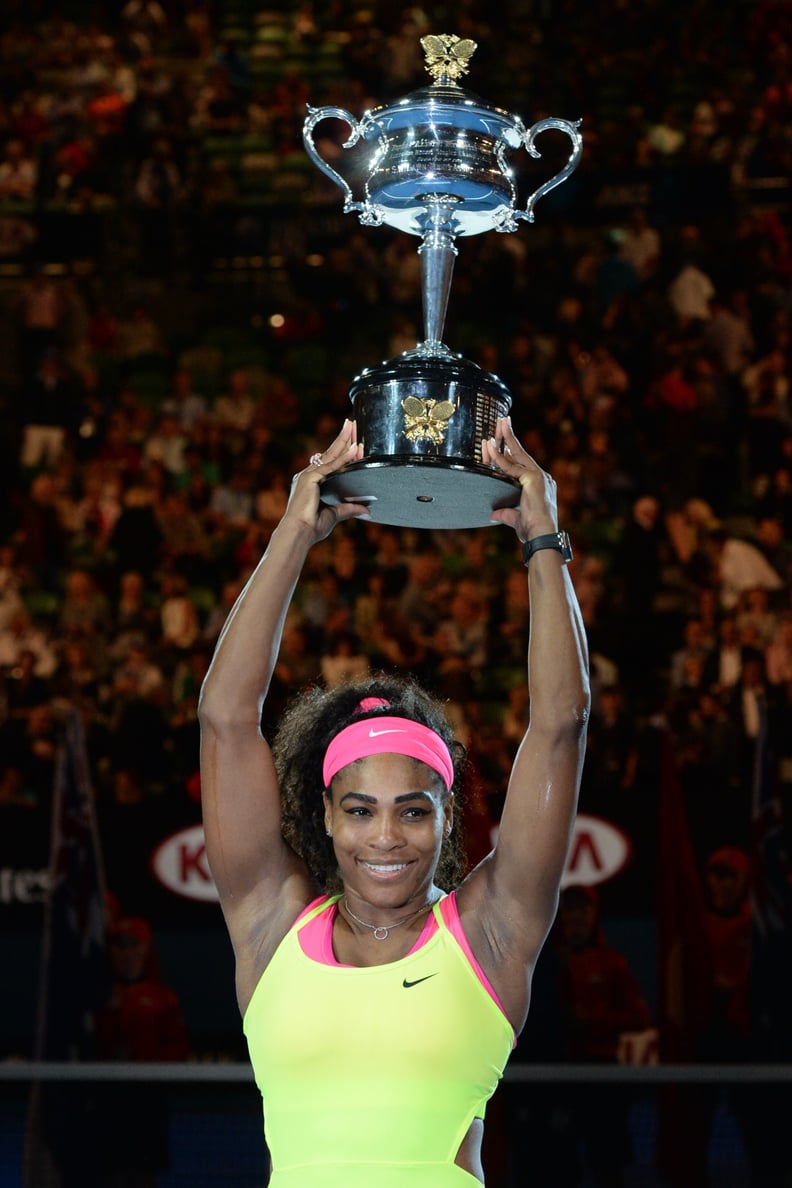 She's confident — and the best tennis player in the world!
At 33, Serena has been playing professionally for half her life, and as the No.1-ranked player is considered by many to be the greatest athlete in the world — and she's confident enough to embrace it. "Victory is very, very sweet. It tastes better than any dessert you've ever had," she told Bon Appetit. Even in victory, family comes first.
During the fourth round of Wimbledon this year, Serena beat her sister Venus in two rounds. Upon her win, there was no celebration — just a slow walk to the net where Serena waited to embrace her sister and walk off the court together. She later told reporters "It's hard to feel excited about (beating) someone you root for all the time no matter what and who you love so much and she's your best friend in the world."