History was made multiple times over during the women's all-around finals at the Tokyo 2021 Olympics, and Rebeca Andrade grabbed a slice of it for herself. Andrade won Brazil's first ever Olympic medal in women's gymnastics, and it was a big one: silver in the all-around!
Andrade was the second best qualifier in the event, and she held the lead after two rotations in the finals, thanks in part to a high-powered, stuck-landing vault, which was given a huge 15.300 score. American Sunisa Lee ended up taking home the gold, but Andrade's powerful floor routine helped her surpass the Russian Olympic Committee's Angelina Melnikova to ensure that Brazil's first medal in women's gymnastics was a silver.
Her recent history makes that feat even more amazing. Andrade has struggled with ACL injuries and had three knee surgeries in the past five years before qualifying for Tokyo at the Pan American Games in June. She was finally in top form to show the world what she could do, and the results speak for themselves: with a final score of 57.298, Andrade was only 0.135 away from gold. In 2016, for comparison, she placed 11th in the all-around.
"I did my best and I am very proud of the outcome," Andrade said after the Tokyo competition. "I didn't mind if it was gold, silver, or bronze, or if I didn't get a medal. I think I had a great performance and I am very thankful for that."
Ahead, check out more shots of Andrade's historic day in Tokyo.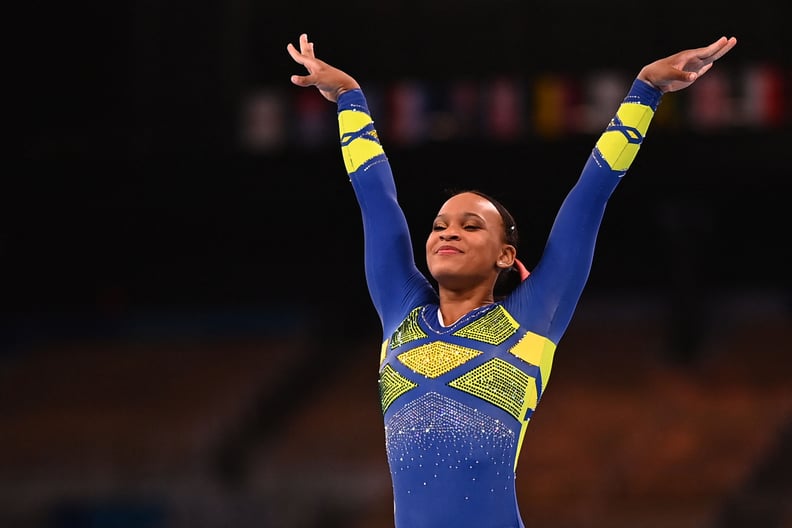 Rebeca Andrade on Balance Beam at the Tokyo Olympics Women's Gymnastics All-Around Final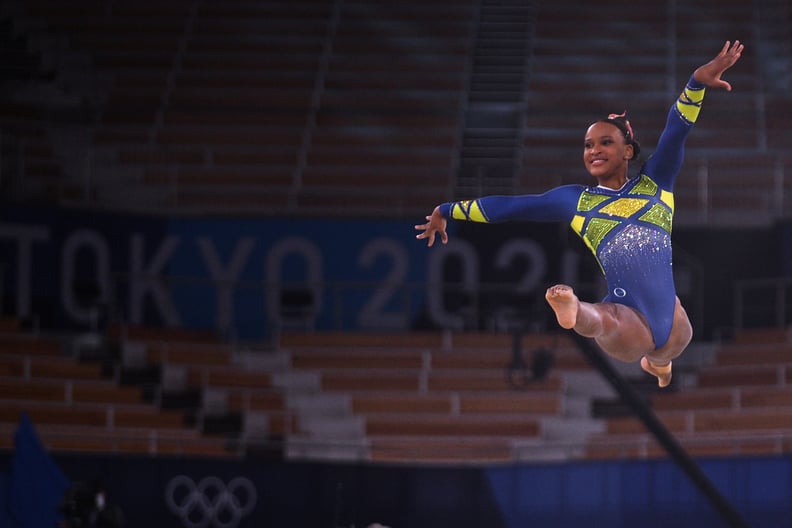 Rebeca Andrade on Floor at the Tokyo Olympics Women's Gymnastics All-Around Final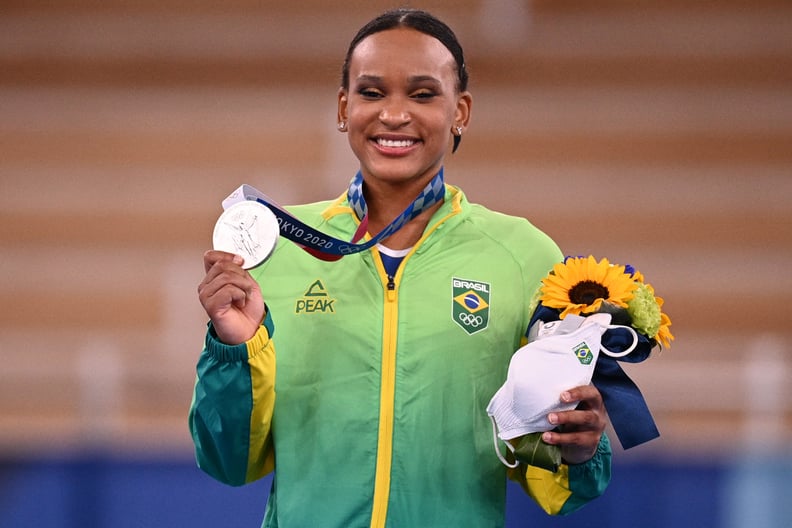 Rebeca Andrade Wins Silver at the Tokyo Olympics Women's Gymnastics All-Around Final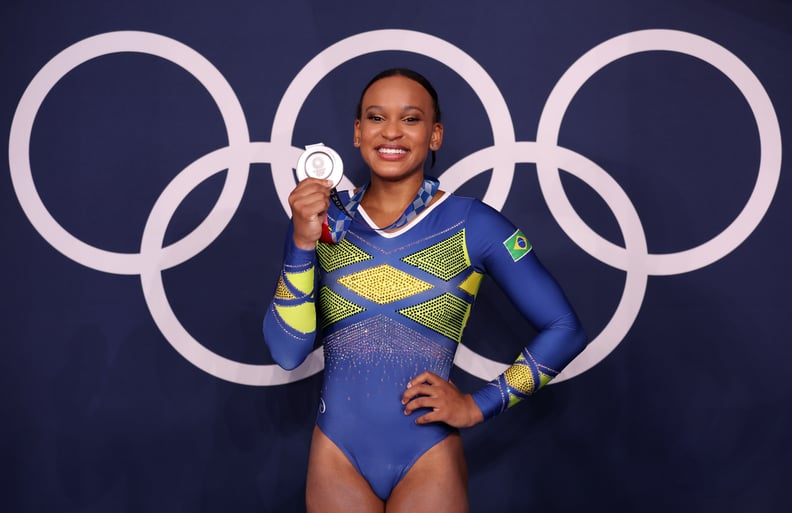 Rebeca Andrade Wins Silver at the Tokyo Olympics Women's Gymnastics All-Around Final