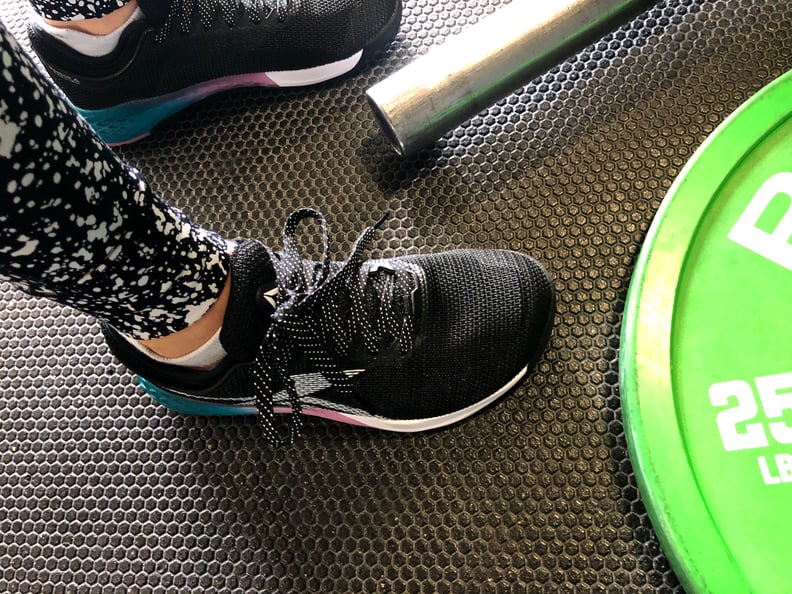 POPSUGAR Photography | Jenny Sugar
POPSUGAR Photography | Jenny Sugar
Every editorial product is independently selected by our editors. If you buy something through our links, we may earn commission.
Reebok has sponsored the CrossFit Games since 2011, so when they design a shoe specifically for CrossFit, it's got to be good, right? I got a chance to try their new Nano 9 Women's Training Shoe ($130) after they sent me a pair, and I instantly fell in love.
The wide toe box makes them easy to get on and off, but also allows for my feet to expand when doing weighted squats or lunges. They're lightweight enough for box jumps and handstands, and I love the soft grippy sole for sprints and rope climbs.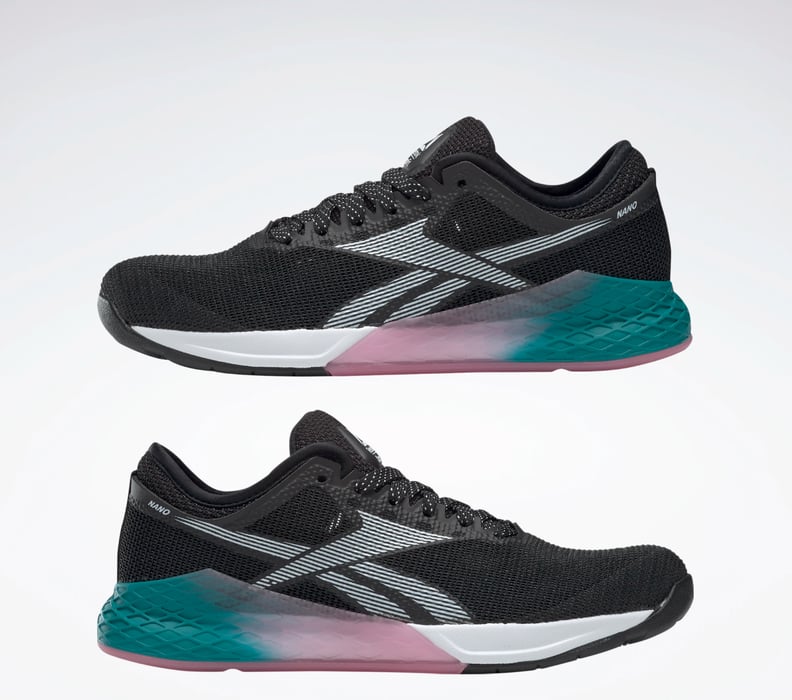 The extra cushioning has been great for jumping and for short runs, and the laces stay tied when I'm working on double-unders. Not that looks matter, but damn these are cute! I love the bold, yet feminine color scheme, and they come in tons of others colors — I may have to get another pair in the cold grey and violet haze!
I have to add that I've tried other Reebok Nanos before, and although I did like the Nano 6, the Nano 8 was pretty good, but these Nano 9.0s are by far my favorite. So if you've tried Nanos in the past and weren't a fan, definitely give these a try.