Sandwash Is Your Key to Pulling Off the Coastal Grandma Aesthetic This Fall
Paid Content For

As POPSUGAR editors, we independently select and write about stuff we love and think you'll like too. If you buy a product we have recommended, we may receive affiliate commission, which in turn supports our work.
By now, I have no doubt you've heard of the "coastal-grandma" trend. The look typically consists of an abundance of chambray, straw hats, linen pants, cotton cardigans, and other traditionally summer apparel. But I'm proposing we take this trend straight into fall with natural-toned tees, cable-knit sweaters, and my personal favorite: sandwash everything.
Sandwash is characterized by a worn-in, super-soft (almost suede-like in touch) feel and often features a subtle pebbled-like surface texture. This particular wash gives a very natural earthy look that's perfect for anyone who wants to channel their inner coastal grandma that's ready for a change of seasons. To me, sandwash-treated pieces perfectly capture the same worn-in, cozy, walk-through-the-farmers'-market vibes of a summer coastal grandma but with a fall twist.
From sweatshirts to tanks to cropped pants, see how I'm planning on wearing the sandwash trend this fall.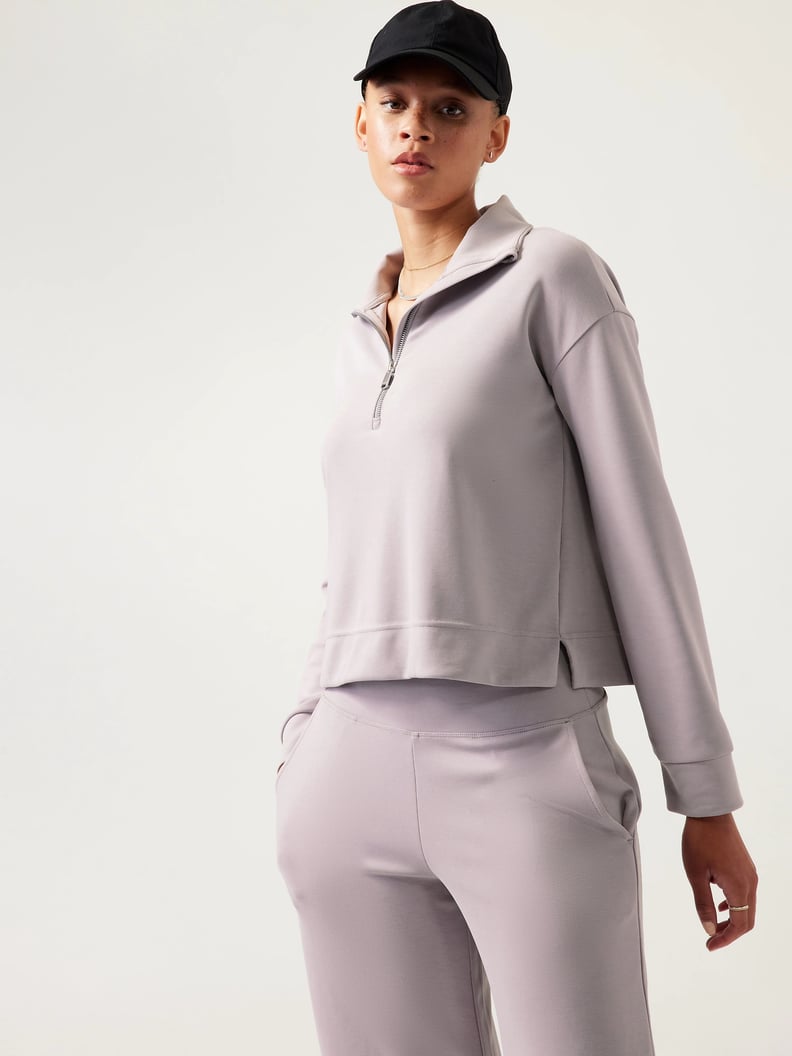 Seasoft Quarter Zip
The Seasoft Quarter Zip ($89) delivers that warm-and-cozy vibe that's essential for fall. The breathable double-knit fabric has a soft-to-the-touch feel thanks to sandwashing, while the muted purple hue gives big main-character energy.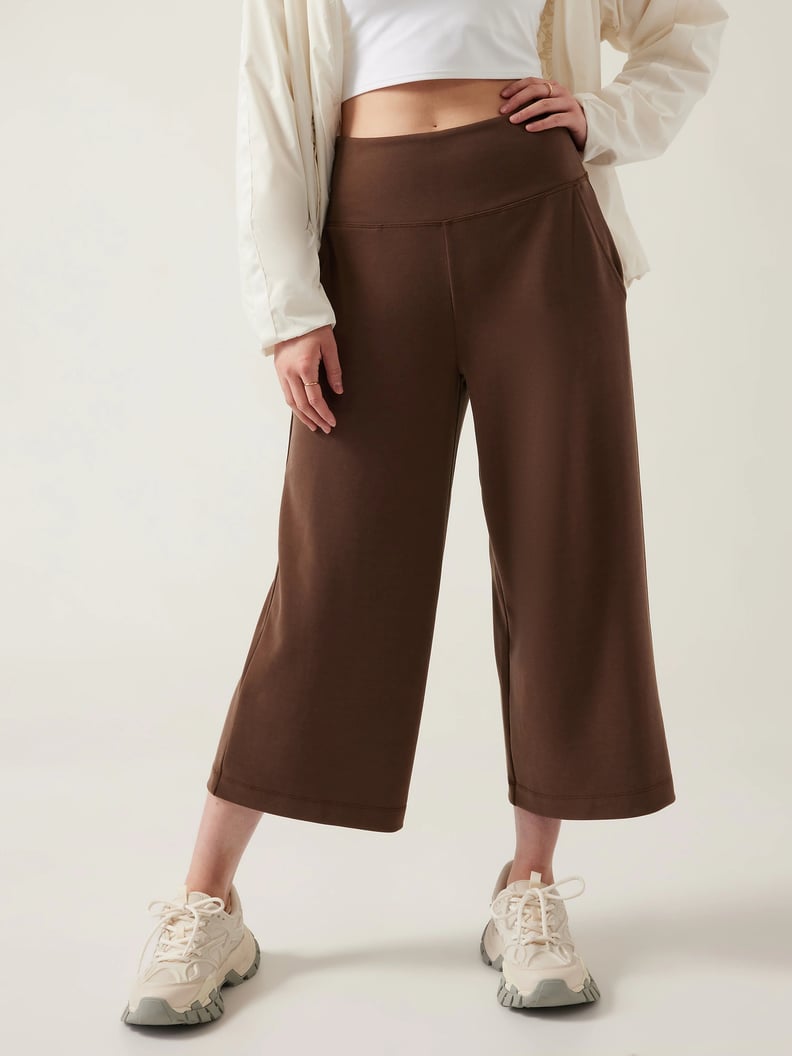 Seasoft Wide Crop Pant
Borrowing from summer's breezy linen pant is the Seasoft Wide Crop Pant ($99). This slightly heavier (yet still remarkably breathable) crop is made from TENCEL™ Modal, polyester, and spandex for a versatile look that's lounge- and work-worthy.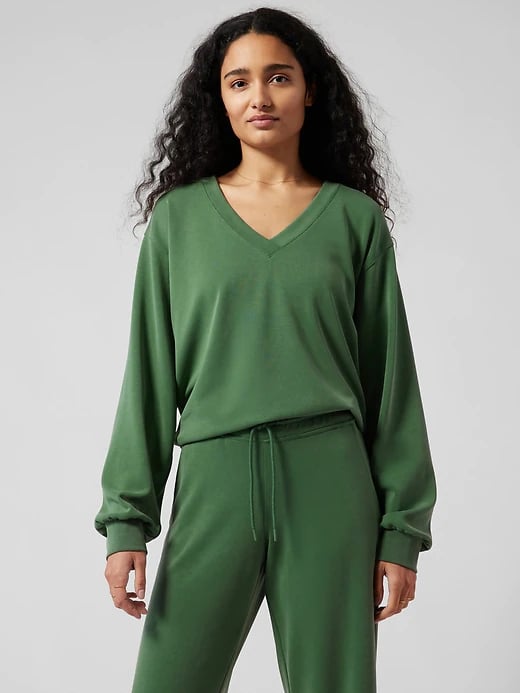 Seasoft V-Neck Sweatshirt
Oversized, warm, and slouchy? Yep, you get it all with the Seasoft V-Neck Sweatshirt ($89). This sandwash staple is like a warm hug as you hit up brunch, the coffee shop, or the park. And if you ask me, vineyard green is a dream fall shade.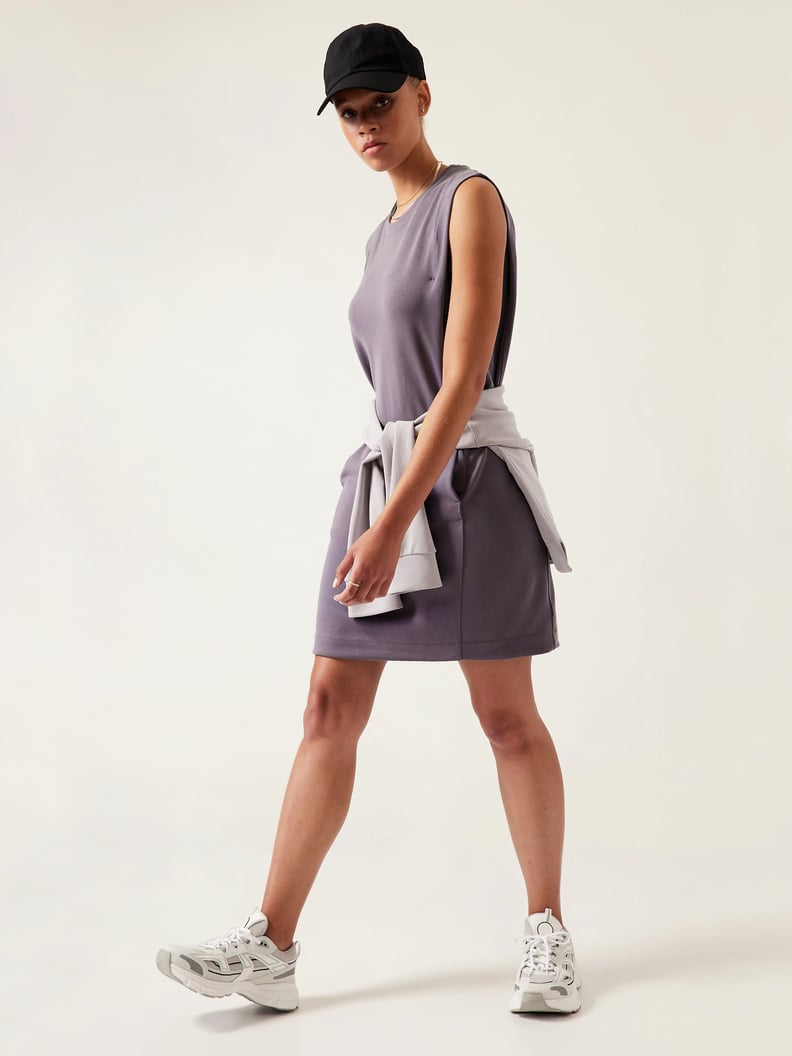 Seasoft Tank Dress
With a sporty touch, the Seasoft Tank Dress ($99) is my go-to look for mastering that fall coastal grandma. This sweatshirt-style dress gives off a more relaxed, everyday vibe thanks to that classic sandwash and double-knit duo. But the best part, if you ask me, is that it's wrinkle-resistant and packable for those long weekends away at the cottage.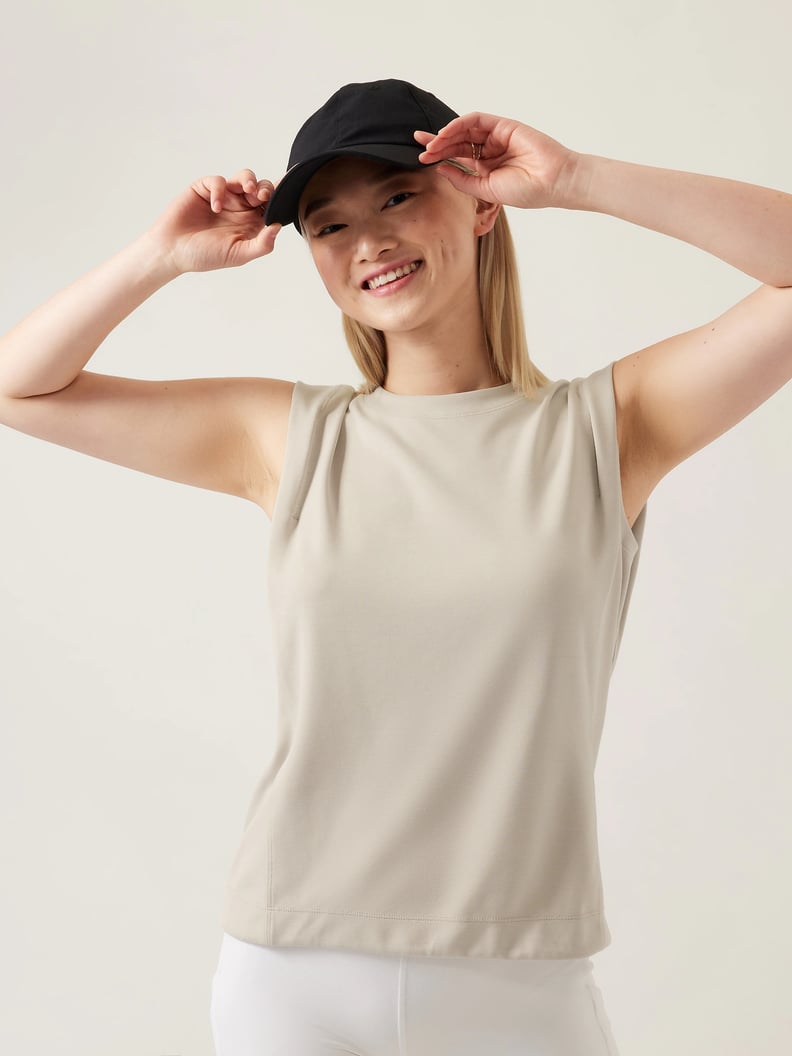 Seasoft Tank Sweatshirt
The soft cream color, a minimal aesthetic, a soft-to-touch fabric — the Seasoft Tank Sweatshirt ($69) is practically made to capture the essence of this cozy fall trend. The sandwashing technique here ensures this piece is ultrasoft and comfortable to wear solo or layered with a chunky sweater or jacket.