The Surprising Things 1 Woman Learned After Doing a 2-Week Cleanse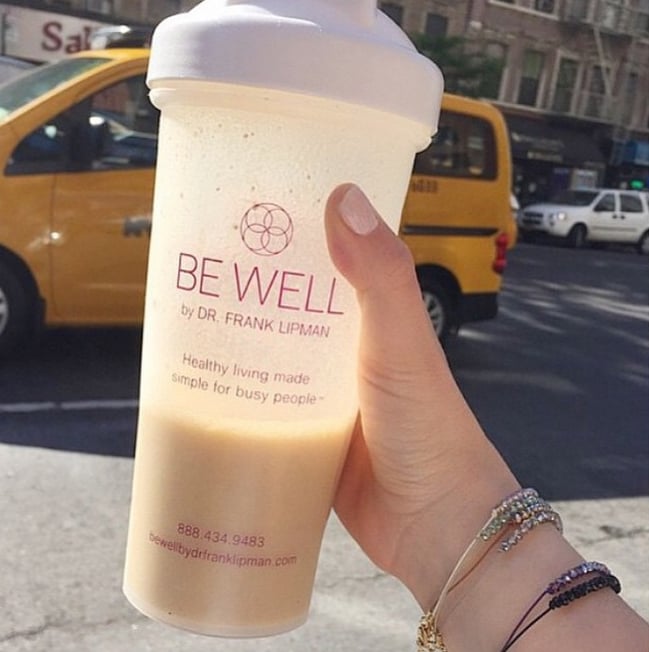 Instagram | bewellbydrfranklipman
Every editorial product is independently selected by our editors. If you buy something through our links, we may earn commission.
I'm a really, really healthy person. I've been eating organic produce since I was a child (thanks, Mom!), and I work out about six times a week — a mix of indoor cycling, dance cardio, HIIT, yoga, and barre. When I recently met with an Equinox trainer to assess my BMI (body mass index), we discovered I am at a "normal" weight and "stronger than average." So why would I need to do a cleanse?
To start, I've been traveling a ton this year. From May to July, I took seven trips for both personal and work-related reasons! And I do have vices: coffee (approximately six cups a day), sugar (you'll often find me trolling around the office at 3 p.m. for chocolate chip anything!), and social alcohol consumption (nothing beats a crisp glass of Summer Rosé, amiright?). My go, go, go lifestyle and ingestible weaknesses left me feeling bloated and run-down, and craving structure.
So I did something I have never done before: I went on a two-week detox cleanse, the Dr. Lipman program. This was a major step for me emotionally! I can't stick to Weight Watchers or count calories on MyFitnessPal, so the fact that I followed this through was a true test of willpower. And I discovered a ton of valuable lessons that I will bring into my future eating and wellness habits. Keep reading to learn more about the cleanse, why I chose it, and how it affected my overall health, waistline, and wallet. Why I Chose the Dr. Lipman Cleanse
Dr. Frank Lipman became certified in internal medicine before writing a trio of health books about his detoxifying philsosophies and developing his own line of products and practice in NYC. His two-week cleanse ($229) is meant to help you feel more energized and mentally focused. Participants are given individual packets of powder to mix into three shakes per day, digestive enzymes to be taken with a light lunch and dinner, and a bottle of Glutamine tablets to help with sugar cravings. It focuses on helping you eat a plant-based diet, while restricting foods that can cause sensitivities including gluten, dairy, eggs, nightshade vegetables (tomatoes, peppers, eggplant), and peanuts. By taking these out and then later, slowly, adding them back in one by one, you can discover any sensitivities or allergies you may have. Unhealthy substances are also nixed, including alcohol, caffeine, processed food, and high-sugar fruit like bananas, grapes, and strawberries. Find the list of approved and restricted foods here.
Dr. Lipman's cleanse appealed to me because it felt doable, unlike the some of the extreme Gwyneth Paltrow or Tracey Anderson-strict plans. I knew I would be eating at least five times a day including two solid-food meals, and if I needed to, I could dine out (farm-to-table restaurants are preferred). You can do this cleanse anywhere, anytime since you just mix the shake packets with H2O, nut milk, or coconut water. I actually made most of mine into smoothies, which kept me fuller since I limited my grain intake (recommended for weight loss).
You're also not alone: Dr. Lipman's team of nutrition experts are available while you're doing the cleanse to answer all questions (Why am I bloating? Are these chicken sausages approved? Etc.). I called and emailed them throughout the process and found everyone to be extremely helpful.
And now onto what I learned during this detoxifying journey!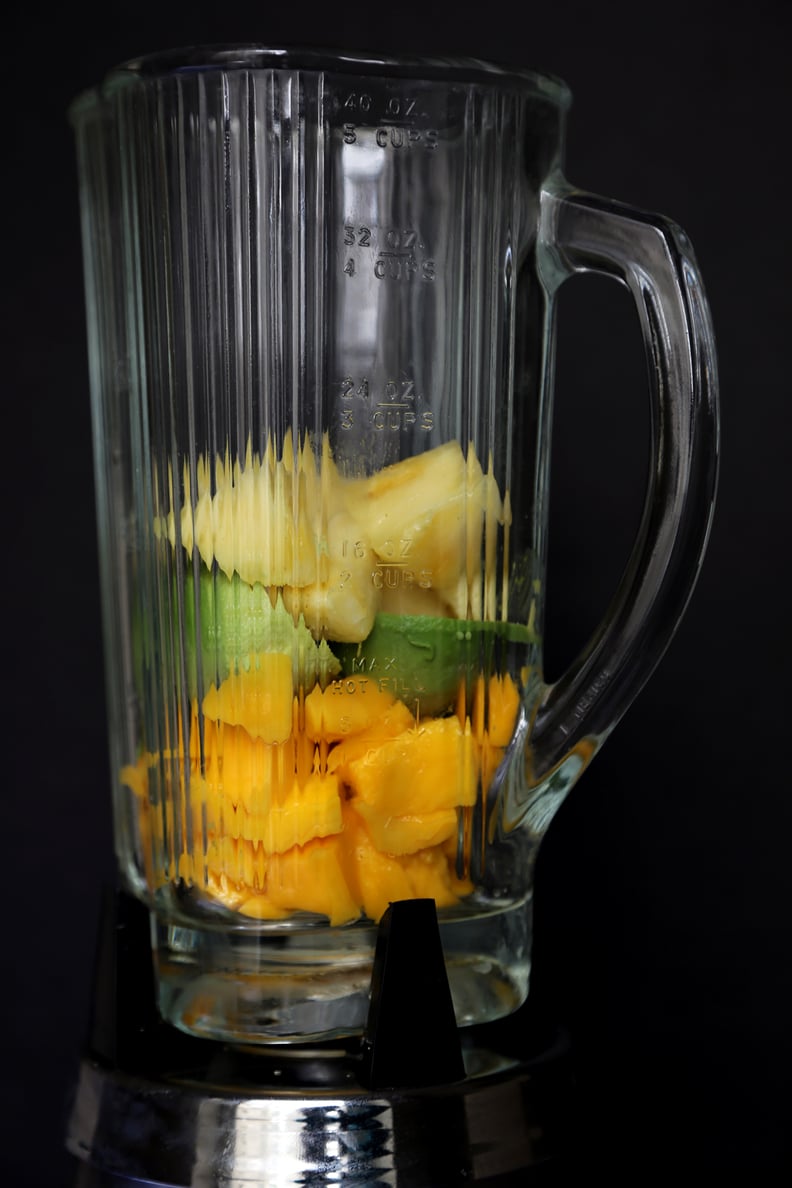 I Finally Bought a Blender
Pre Dr. Lipman, I ate a toasted English muffin with peanut butter and either jelly or a sliced banana every single day for the past 15 years. Though it sounds reasonably healthy, every one of those foods is banned from the cleanse. So I broke my pattern and finally invested in my first blender. I had a fantastic time creating smoothie recipes! And I stopped spending $10 a pop on fancy juices from chichi health stores.
My current favorite concoction tastes like a milkshake but is packed with protein and antioxidants. Try it: one cup of unsweetened chocolate almond milk, a spoon of almond butter, a spoon of cocoa powder, a handful of frozen spinach, a handful of frozen blueberries, and one fourth of an avocado. Though the cleanse is over, I am continuing with my breakfast smoothie ritual since it's easier for my stomach to digest liquids in the morning.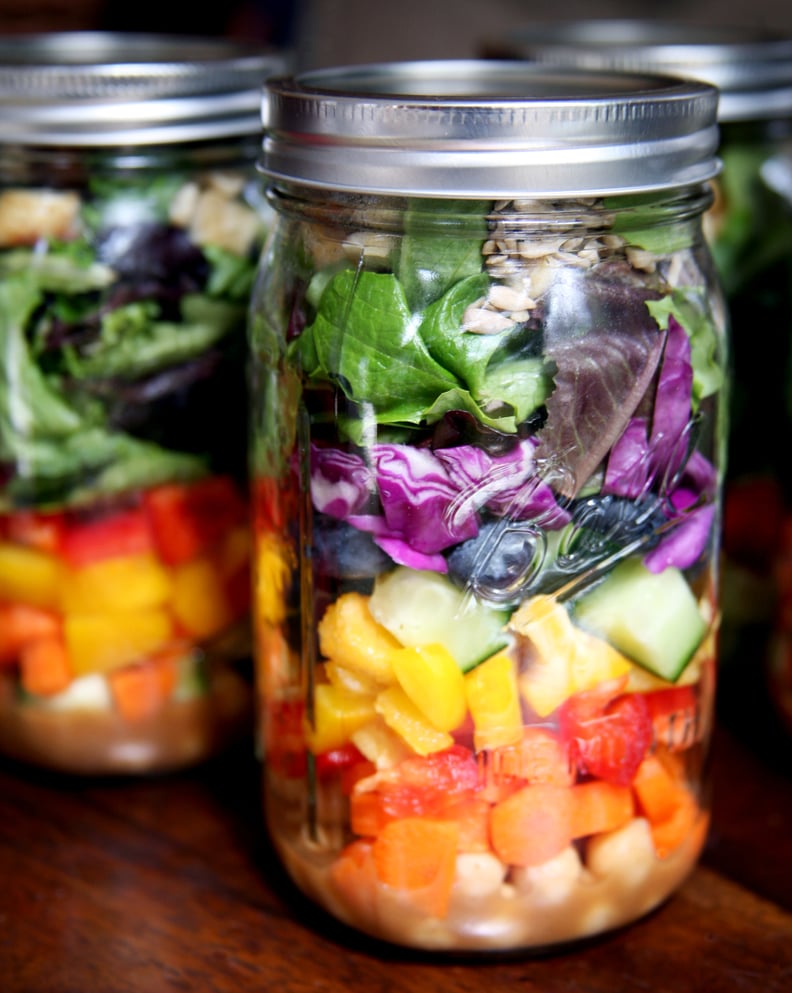 I Actually Brought Lunch to Work
Now that my fridge was stocked with fresh produce for smoothies, I had tons of ingredients to also use in lunch salads, dinner, and snacks. I began prepping my meals on Sunday nights, storing bottles of olive oil and balsamic vinegar at my desk to dress my prepacked lunch salads. The cleanse also encouraged me to try new ingredients, such as canned wild salmon (great alternative for tuna!), coconut milk, and organic baby rainbow carrots.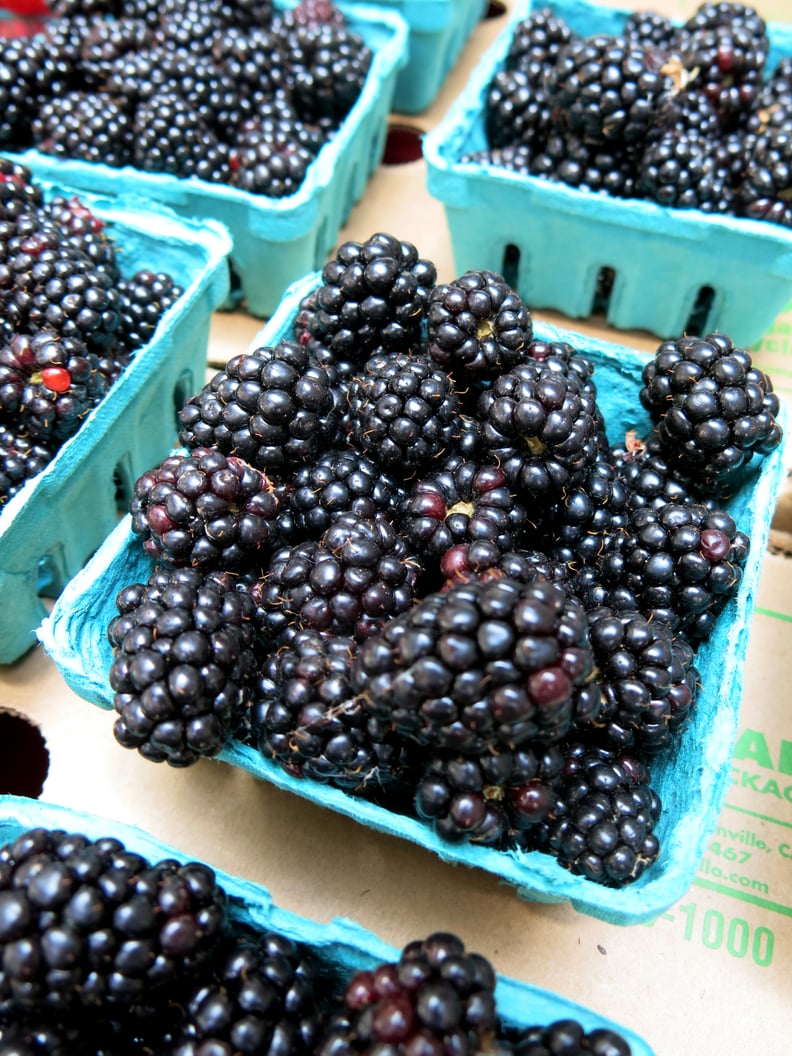 I Realized How Good Healthy Food Tastes
By eliminating processed foods and sugary treats, my taste buds weren't dulled by intensely salty french fries or supersweet energy bars. I noticed how truly delicious fresh food is! A few days into the cleanse, blackberries tasted like gummy candies, almond butter went down like pudding, and cucumbers were refreshing delights. Every morsel I put into my mouth, from savory olives to juicy pears, was supremely satisfying.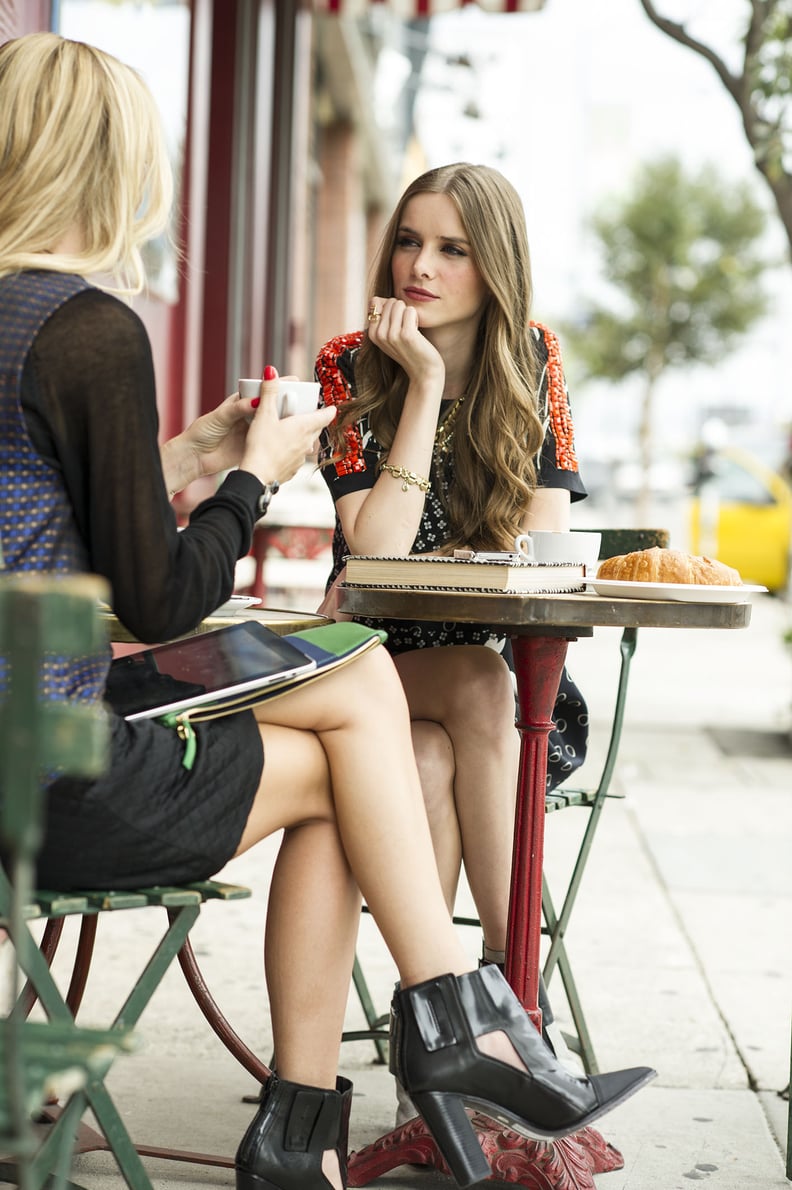 It Helped Me Develop Willpower
Four days into the cleanse, I sat at a prestigious work-related lunch where a plate of toast, burrata, and tomato landed in front of me. I couldn't eat anything on it, since the cleanse calls for no gluten, dairy, or nightshade vegetables. So I sat there and smiled, talking with other women, while ignoring my fork. When the waiter came to take away my untouched appetizer, I sighed relief — it's OK to say to no food.
Sometimes I feel the need to be a "yes" person while dining. Yes, boyfriend, I will split the fried calamari and flatbread pizza before the meal; or sure, BFF, I will help you polish off that bottle of prosecco since you just got dumped. Whatever the case, the cleanse gave me an excuse to opt out. One of my challenges after doing it will be to continue this behavior while also allowing myself to indulge when it's something I want, not something I feel pressure to agree to.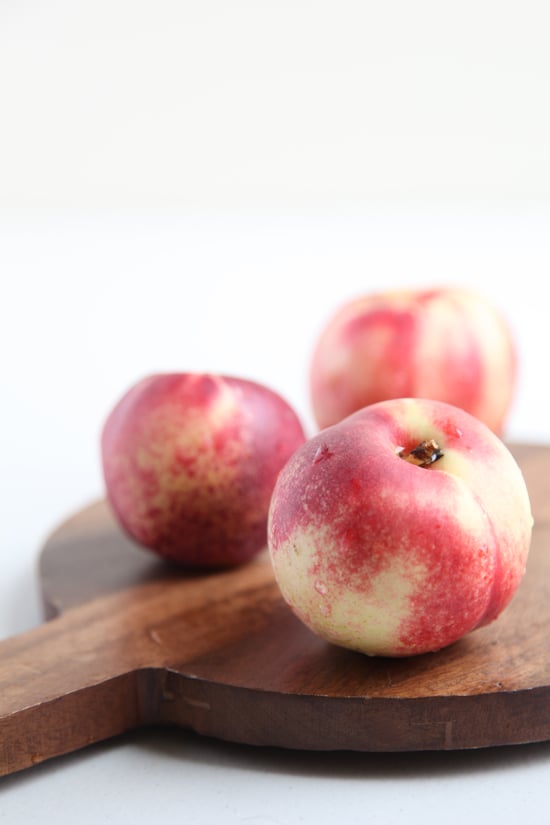 I Learned to Listen to My Stomach
Sticking to a limited diet helped me better understand what my body needs rather than what I crave emotionally. The old Lauren reached for a chocolate something at the end of lunch and most likely dinner, too. Now I grab fruit — I love cherries or blueberries — and notice how much more stable my blood sugar feels. Often, sweet treats give me a quick energy soar followed by a crash and then a craving for more sugar. Removing the baked goods eliminated that cycle altogether.
I also developed better habits when it comes to eating carbs and meat. For instance, I loaded up on animal protein — such as a piece of wild salmon or organic chicken — at lunch rather than dinner since it helps fuel me during the busy workday. Dr. Lipman actually suggests consuming a heavier lunch and lighter dinner in his book Revive.
And after five days without any grains, my body told me via an achy stomach that I take a break from starchy vegetable break in lieu of some soothing carbs. When I asked the nutritionist why my body was reacting, she said it was probably a combination of the added fiber from the smoothie powder packets and influx of dark veggies (broccoli, brussels sprouts, kale), and my body detoxing (she described it as bad bacteria dying like bugs — ew!). Drinking some fennel-infused herbal tea, taking activated charcoal tablets (to speed up the detoxifying process), and adding healthy grains back helped me to feel better.
Sticking to this strict plan eliminated the food guilt I'd often feel after stuffing dinner bread and butter into my mouth or polishing off an entire chocolate molten lava cake. When I did eat carbs, I choose ones like sweet potatoes and quinoa, which are packed with vitamins. Ultimately, my cravings had less to do with sugar crashes and struggling for energy and more to do with balancing out my nutrient intake.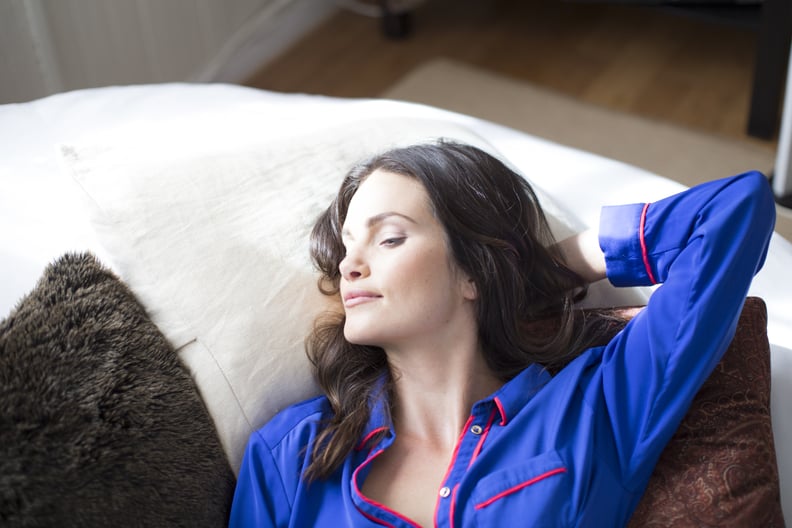 I Slept Significantly Better
Thanks to all of that coffee and a typical 8 p.m. second wind, I rarely pass out before 1 a.m. So I was shocked when, on day two, my eyes easily closed at around 11:30 p.m. Throughout the week, I was surprised every night when I consistently got tired at 11:30 p.m. and popped out of bed around 6:30 a.m. Perhaps it was the magic of the shakes, the fact that I wasn't amped up on sugar, or that I wasn't trying to digest starchy carbs. It is also recommended to give the body 12 hours to digest between dinner and breakfast, and on the nights I did this, I found it was even easier to get shut-eye.
Disclosure: Though caffeine is restricted from the cleanse, I got special permission from Dr. Lipman's nutritionists to drink it in moderation; call me a wimp, but it was overwhelming for me to completely eliminate my six-cup-a-day habit on top of everything else. I allowed myself one to two small cups a day, only in the morning. That was still a significant drop from my normal caffeine intake, so I considered it a success. Pumping my body with so many fruit and vegetable vitamins gave me natural energy, making it easy to step away from the roasted beans and go to bed earlier. My Apple Watch Was Winning
Every day, my Apple Watch activity app challenges me to burn 500 calories a day. Thanks to the cleanse, I was always up and about walking around the office — making a shake, cleaning a bottle, getting a snack or salad from the fridge, filling up my water bottle, brewing herbal tea, or going to ladies' room. All of that resulted in so many steps! It was also a great way to chat up co-workers since I basically had a pop-up office in the company kitchen.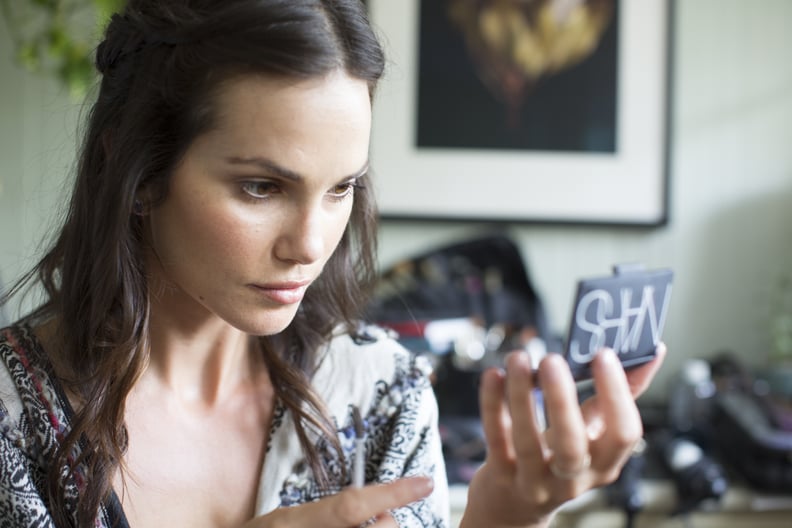 I Didn't Need Foundation
As a beauty editor, I have access to the best skin care and facialists, but — wow! — nothing clears up redness like the ingestion of superfoods. Two days into the cleanse, I noticed my skin was glowing in a way retinol, self-tanner, and brightening serum couldn't deliver. I was, as they say, lit from within. Thanks to the sleep and nutrient-rich diet, my dark undereye circles were fading, my tone evened out, and my ever-so-slight rosacea disappeared. By Saturday evening, I went out on a double date night wearing soley mascara (which is not my normal look)!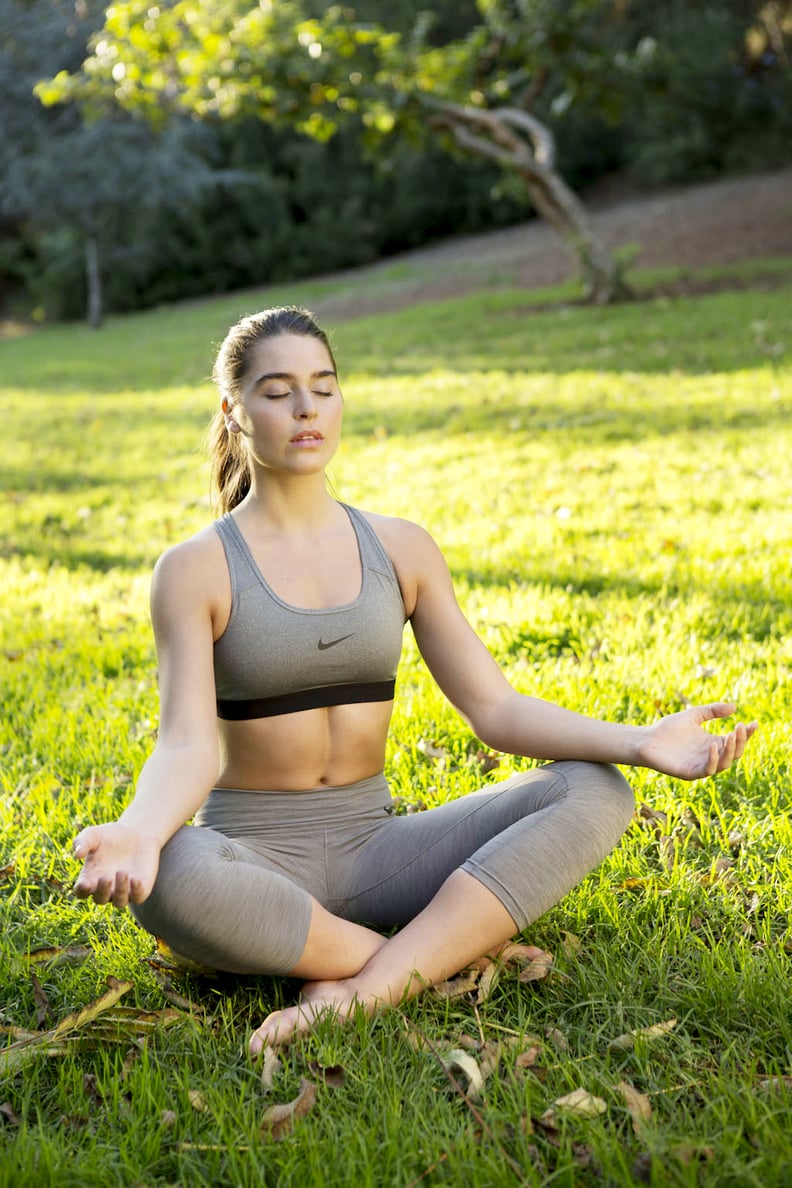 I Found My Meditation
While doing the cleanse, I also read Dr. Lipman's book Revive, and in one of the chapters, he recommends meditating. He acknowledges that for overly productive people (like moi!), the idea of sitting in silence and breathing can cause more stress. So he suggests finding something that quiets your mind — be it knitting, cooking, or even walking outside. For me, it's dance. I've been studying dance since I was 2 and a half years old, and during the cleanse, I made sure to take some hip-hop and jazz classes. While booty shaking to Nicki Minaj might not sound relaxing to some, nothing feeds my soul like moving to music in a room full of collective energy. Memorizing the routines and performing them once I did cleared my often-racing thoughts. Dancing instead of my usual high-intensity workouts feel like a needed, meditative release.
Throughout the two-week cleanse, I tried to also be gentler with myself and my time. Instead of running around from workout to appointment to late dinners each day and night, I carved out more time to just chill. First, I pulled a bunch of events off my calendar — especially the food-related ones so I had no excuse not to cook. Throughout the cleanse, I often skipped morning workouts to sleep in a bit. I often walked home instead of taking the subway. I attempted to keep my phone in my bag while strolling around the city, allowing me to breathe in the Summer air, appreciate New York's energy, and disconnect for half an hour. In the evenings, I lit a candle and curled up in bed with a book rather than streaming Netflix. I tried to make every moment of my day feel special.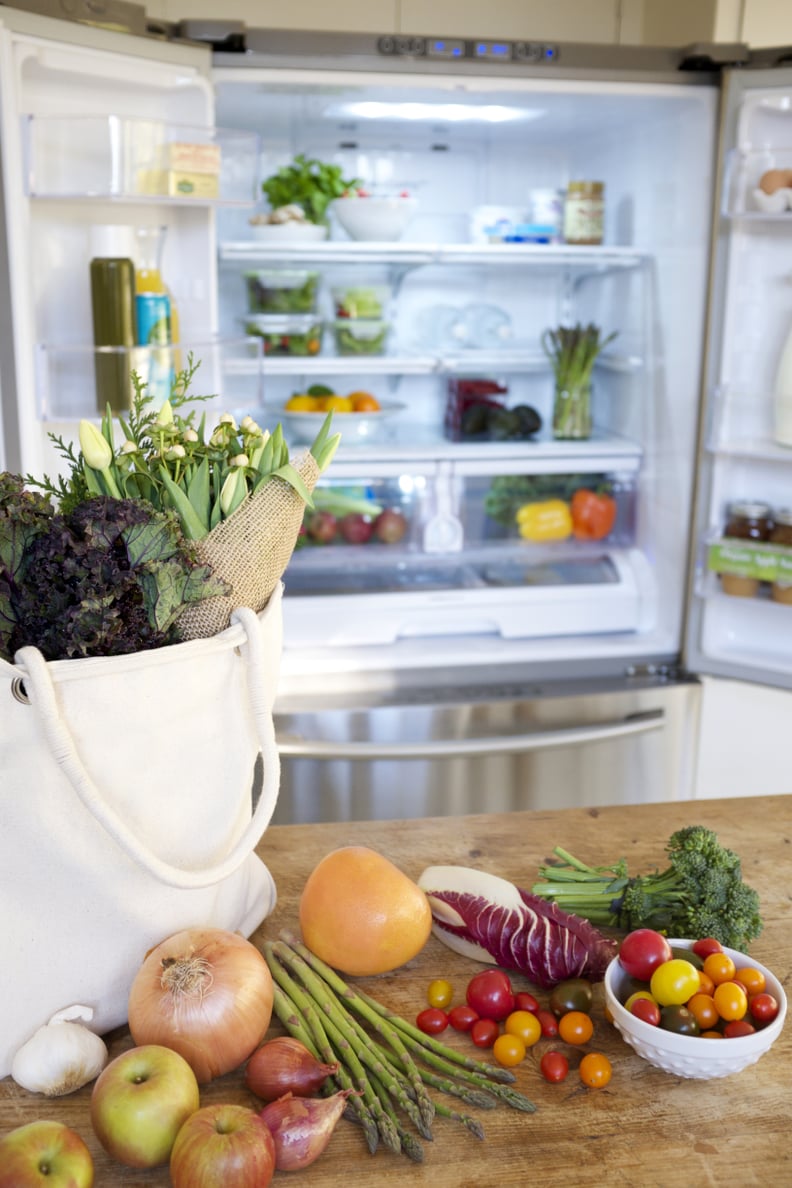 The Aftermath
While I only lost about three pounds from the cleanse, I felt a lot less bloated with brighter skin and infinitely increased energy. When I attended a wedding the following weekend, the zipper on my dress easily closed over my de-puffed torso.
Once I started to add the sensitive foods back into my diet, it was pretty clear I don't have allergies to gluten, dairy, peanut, or nightshade veggies. Yet, I still focus on eating an organic, plant-based, low-gluten, low-dairy diet because it makes me feel slimmer and more energized. That means starting my mornings with a green smoothies or gluten-free oatmeal with raw pumpkin seeds, berries, and chia seeds; followed by a homemade lunch (usually a salad), and a healthy dinner (like chicken or fish with vegetables). The things I added back quickly were bananas (delicious addition to smoothies), weekend drinks (again, that Summer rose with seafood dinners is hard to pass up), and occasional sweets like Ralph's cream ices. Am I totally off of sugar? No. But at least when I overdo it, I now have a plan to go back to ween off of it. And thankfully for my pulse rate, I am sticking to two cups of coffee per day (with green tea if I need it in the afternoons).