Speed Skater Brittany Bowe Gives 500m Spot to Erin Jackson
Even After Slip, Speed Skater Erin Jackson Is Headed to Olympics After Teammate Gives Up Her Spot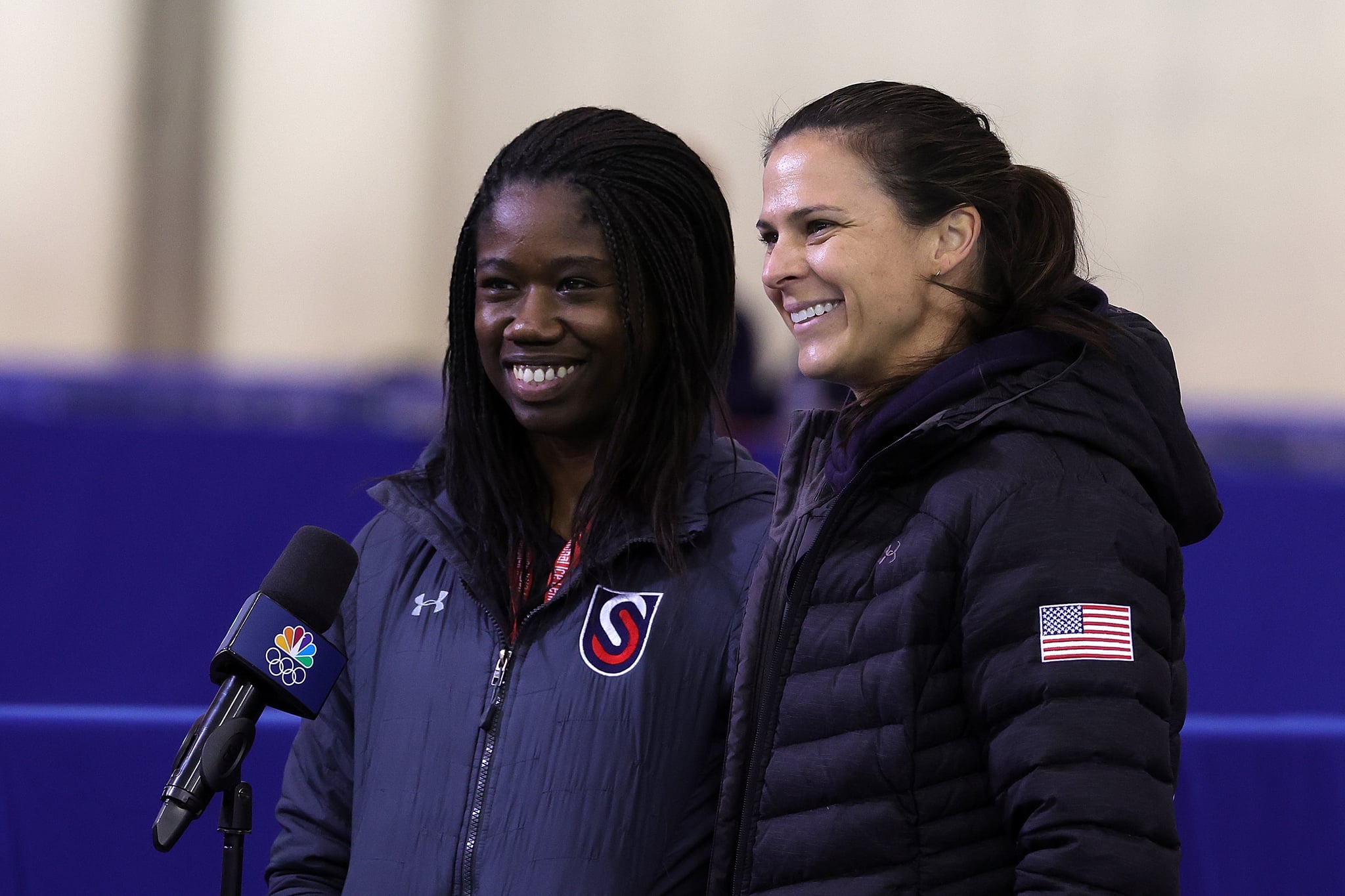 Touching moments are what the Olympics are all about, and here's one that shows true respect, generosity, and friendship. After Erin Jackson, 29, the top-ranked female 500m skater in the world, slipped halfway through the 500m race during the Olympic Trials (see video below), she finished in third place, which would cause her to miss the Beijing Olympics. But she is still headed to the Games, after teammate Brittany Bowe gave Jackson the 500m spot in long track speed skating.
Bowe, 33, unselfishly relinquished her 500m Olympic qualifying spot, and said, "Erin has earned her right to be on this 500m team. She is ranked number one in the world, and no one is more deserving than her to get an opportunity to bring Team USA home a medal." She added, "After that unfortunate slip I knew in my mind before that night was even over that if it had to come down to a decision of mine, she could have my place."
"I'm beyond grateful and humbled, and I'm happy," Jackson, said, who's grown up with Bowe, and known her almost her whole life. She's looked up to Bowe, and said, "I've always known what an incredible person she is, and now it's really showing." She added that the world knows what kind of athlete Bowe is, but now they know what kind of person she is. Jackson said Bowe has always been there for her, helping her out, even when she was the new kid. She's always been "an awesome mentor, an amazing person, someone who I can talk to if I need a friend, advice, or anything."
Bowe explained, "This is bigger than me." Having Jackson on the team is for Team USA. "It's just the spirit of the Olympics," she said, and added, "Erin has a shot to bring home a medal, hopefully a gold medal, and it's my honor to give her that opportunity. She's earned it and she deserved it."
Bowe will still compete in two other Winter Olympic events, the 1000m and the 1500m. Actually, it's interesting to note that the 500m is her weakest of the three events. We love these heartwarming moments and are so psyched to watch speed skating in Beijing this February.