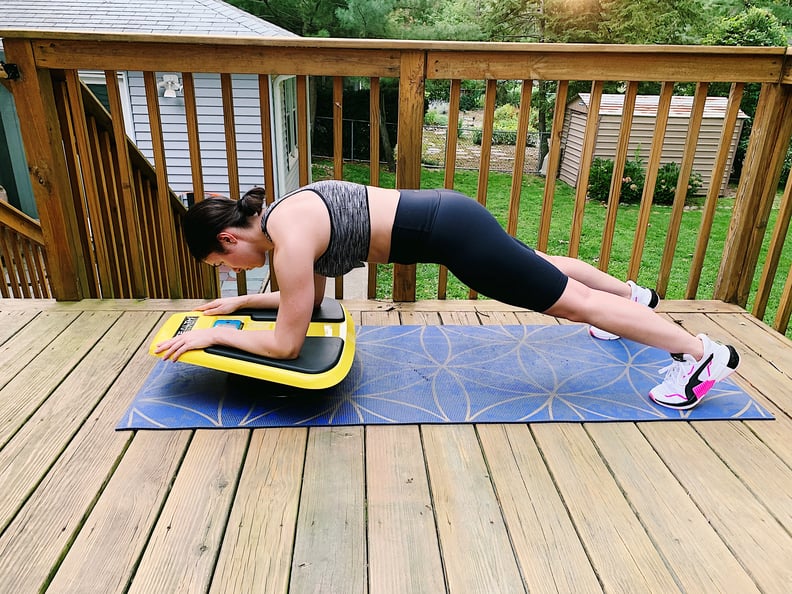 POPSUGAR Photography | Sam Brodsky
POPSUGAR Photography | Sam Brodsky
As POPSUGAR editors, we independently select and write about stuff we love and think you'll like too. If you buy a product we have recommended, we may receive affiliate commission, which in turn supports our work.
As a former gymnast, I did a lot of planks during strength and conditioning sessions at the end of practice. You could say, then, that I got used to planks — and liked them, too! I've since found a device that can make the traditional plank exciting while challenging your core: the Stealth Core Trainer.
There are three different Stealth Core Trainer models, and the yellow one that my dad, an Amazon superfan, got is the least expensive. I was skeptical when he unpacked it because I'd never done anything like this before. To use it, you download the Stealth Fitness app which has free and premium games ($25 per year). To use the trainer, all you have to do is place your phone on the designated spot and follow along to the game while in a plank. You'll move forward and back, twist side to side, and tilt on the board, which increases the difficulty of the plank.
I've only tested out the two free games: Galaxy Adventure (set in space) and Speed Gliding (where you try to avoid hot air balloons and birds, and you collect points in the air). I felt my abs fire up within a few seconds, and the games themselves were a fun distraction from the passing time. You're basically playing a video game while working out, and the best part is that your body is the controller. You can hold your plank as the clock counts down from, let's say, one minute, or you can do an endurance setting where the clock runs up.
Planks already target more than just your core (my arms are sore after normal plank work), but according to the Stealth website, because of the way you maneuver this board during the games, it works a total of 29 different muscles including your glutes, shoulders, and abdominals. I normally hold regular planks on the Stealth board for three minutes as a core burnout, but when I feel a strain on my shoulders and lower back, I modify the plank to my knees.
I suggest starting by holding the planks for 20 or 30 seconds to get used to the twisting and turning. You can also do planks on your hands as opposed to your elbows (check out some videos on the Stealth Body Fitness Instagram), though I haven't gotten that far yet since it seems more unstable doing it that way.
It's important to note that Stealth has an infomercial on its website promising "life-changing results" if you use the device and a 10-week meal plan recommended along with it. I cannot vouch for that by any means — this is just a review of the Stealth Core Trainer itself, which I see as a fun tool to increase your core strength and get in an effective challenge that also works your mind-body connection.
I'm glad my dad bought this for our house, but I haven't decided yet, when I move out in the near future, if I'll be buying one for myself. Keep reading to see me demonstrating how I plank on this board, screenshots of what the two free games look like, as well as where to buy the board.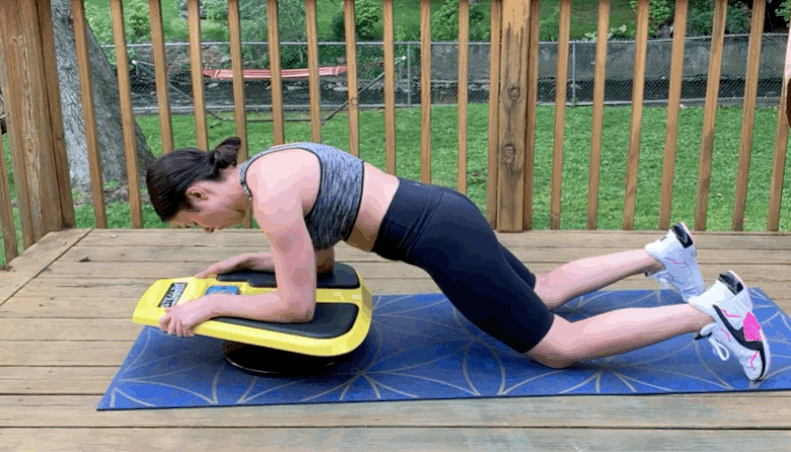 How to Do Modified Plank on the Stealth Core Trainer
How to Do Regular Plank on the Stealth Core Trainer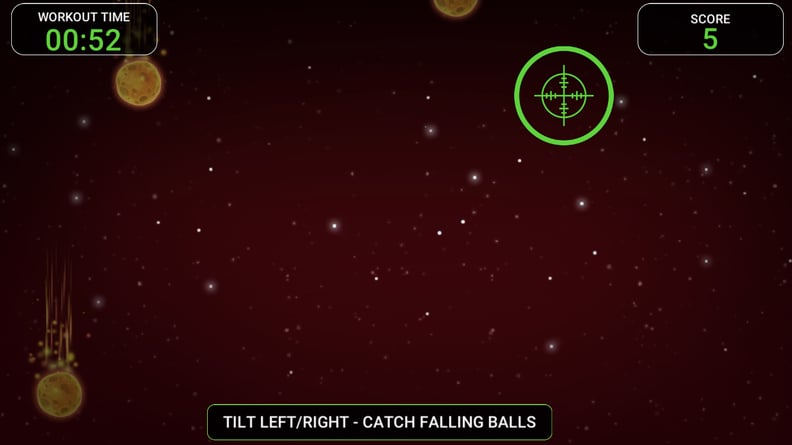 Galaxy Adventure Game on the Stealth Fitness App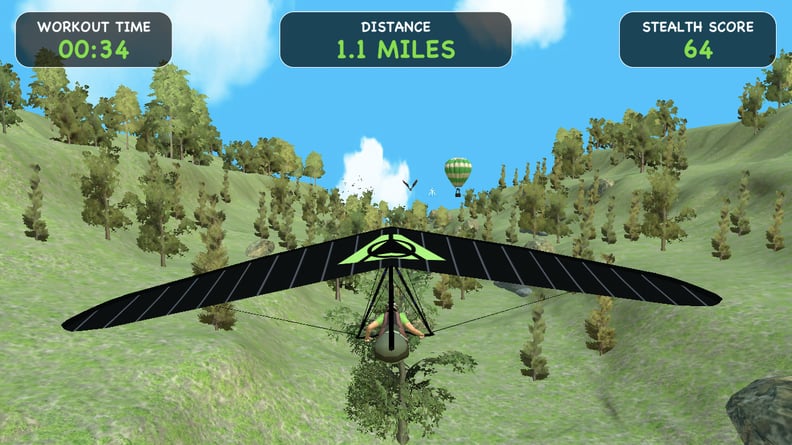 Speed Gliding Game on the Stealth Fitness App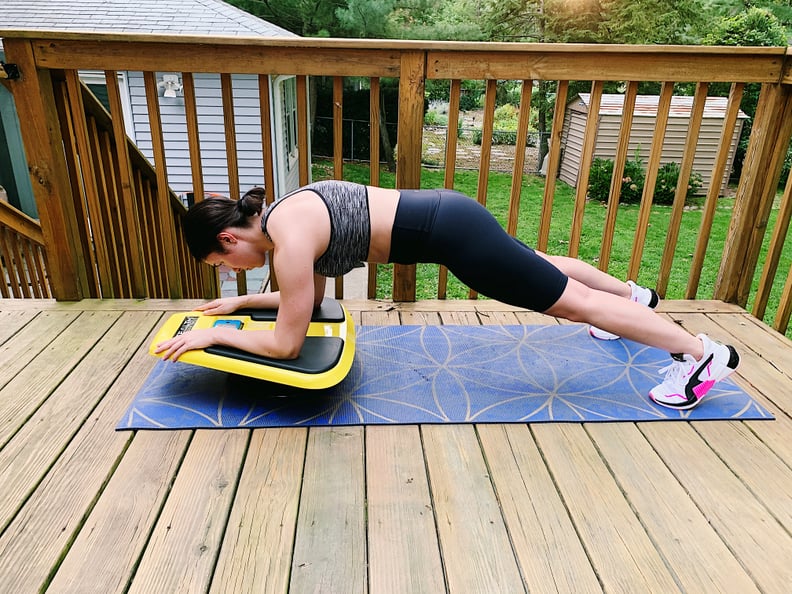 Where to Buy the Stealth Core Trainer