Dress Up Your Fall Desserts With This Vegan Coconut Whipped Topping From Trader Joe's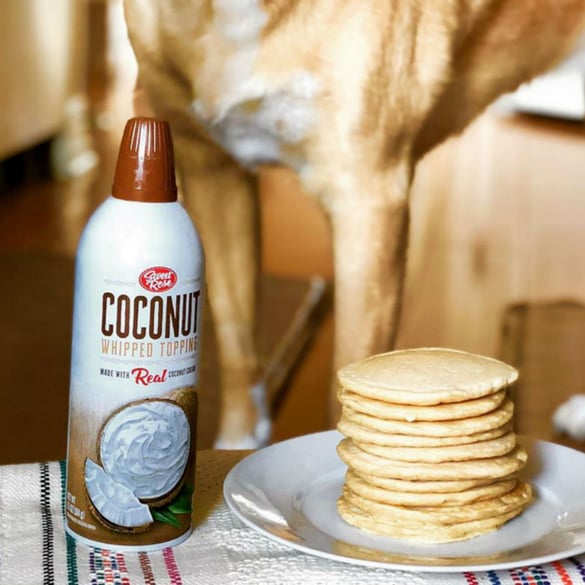 If you love putting whipped cream alternatives on your vegan pumpkin pie or your vegan gingerbread pancakes, there's a new dairy-free option you'll want to check out. A whipped topping made with coconut cream hit Trader Joe's shelves in September just before Autumn officially made its entrance. Veg News reports that TJ's launched a brand-name coconut whipped cream in 2017, though that disappeared from stores. Now it's returning under the name "Sweet Rose."
One Reddit user claims it tastes like coconut pie. Another happy shopper wrote on Instagram that it dispenses "so perfectly" compared to Reddi Wip's non-dairy cans (those launched last year and come in almond milk and coconut milk flavors). Other people have taken to social media to share that it's great in coffee, on baked goods, and with fresh fruit.
The first ingredient, per pictures online, is coconut cream, then water, then sugar. Note: the additive carrageenan is on the ingredient list as well. One serving of two tablespoons has 10 calories, 0.5 grams of fat, two grams of carbohydrates, and one gram of sugar. You can pick up this coconut whipped topping from TJ's for a little over $3. Go for it — your Fall desserts and daytime snacks will thank you later!